Aeroflot to Launch Moscow – Kirovsk Flights; Carries Ski Equipment for Free
[ad_1]


(15/12/22)
 Aeroflot has unveiled plans to launch flights
between Moscow and Khibiny
Airport, approximately 32km from Kirovsk – a popular skiing
destination in the
Arctic.
Scheduled to take off on 30 December 2022, the
airline will operate thrice weekly flights to Kirovsk from
Terminal B on Mondays, Fridays and Sundays, using Airbus A320 aircraft.
Flight SU1346 is timed to leave Moscow at 11:50
and arrive in Kirovsk at 14:20. The return leg, flight SU1347, is
slated to depart at 15:20, arriving in Moscow at 17:40.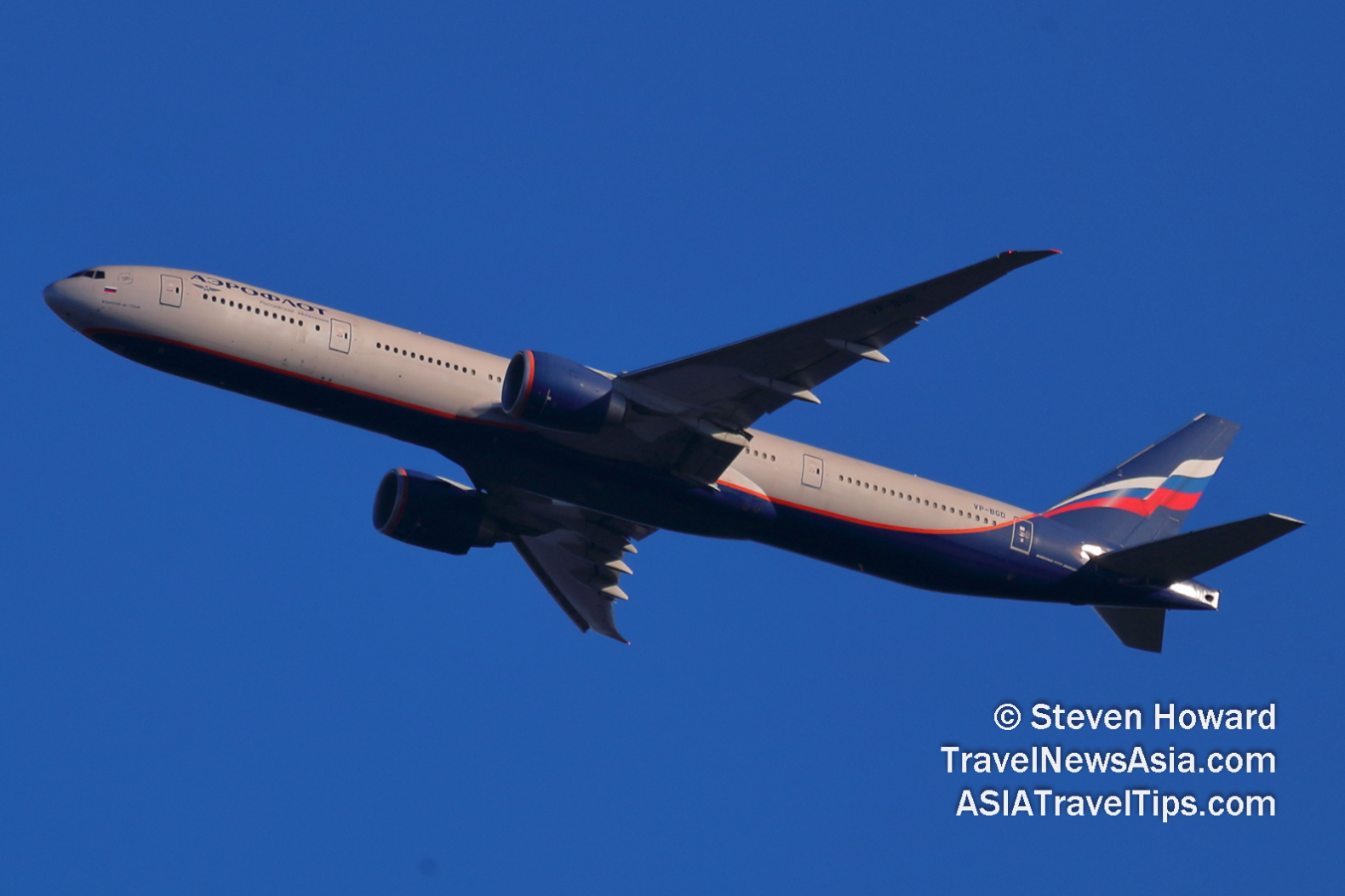 Aeroflot Boeing 777 reg: VP-BGD. Picture by Steven Howard of TravelNewsAsia.com
Kirovsk is located at the foot of the
Khibiny Mountains on the Kola Peninsula, where the Khibiny ski
resort complex is situated. The landscape varies from gentle
slopes to rocky peaks attracting both beginners and advanced
off-piste skiers.
The Khibiny ski season lasts from mid-November to
June. Seeing the northern lights is another reason
to visit Khibiny.
Aeroflot Carries Ski
Equipment for Free
Until 30 April 2023, Aeroflot passengers
can carry one set of 'ski kit' equipment weighing up to 23 kg for
free.
A 'ski kit' constitutes either a case with one pair of skis, one
pair of ski poles and one pair of ski boots (which can be packed
separately), or a case with one snowboard and a pair of
snowboarding boots (which can be packed separately).
The airline also normally offers passengers an
extra 23kg of complimentary checked baggage enabling them to
travel with surfing, kitesurfing, wakeboarding, wind-surfing and
diving equipment.
A surfing (kitesurfing,
wakeboarding, windsurfing) kit may include: not more than two
surfboards, not more than three sets of fins, binding, wetsuit,
special-purpose footwear and other accessories with a total weight
of under 5 kg.
A windsurfing set also includes a sail with a
mast in a case (total weight of the case is included in the
overall weight of the set).
Divers can transport: a buoyancy
vest, wetsuit, helmet, gloves, one pair of boots or flippers, a
snorkeling set and additional equipment with a total weight of
under 5 kg.
The extra baggage allowance for ski, surfing,
diving kit is not taken into account when paying for excess
baggage, is not indicated on the ticket and is provided according
to general rules of advance booking of oversize and non-standard
baggage provided the aircraft has space available.
In 2021, Aeroflot carried 21.4
million passengers (45.8 million passengers as Aeroflot Group
including subsidiaries – Rossiya Airlines and Pobeda Airlines).
Latest HD video interviews: Amari
Watergate Bangkok – 4K Video Interview with Sukamal
Mondal, Area GM, Bangkok Riverside Fest 2023 – 4K Video
Interview with Frederic Kolde, Business Travel Trends in Asia Pacific – Video Interview with Brett Thorstad, Sabre.
[ad_2]

Source link