Air Cairo to Implement Accelya's Revenue Management Solution
[ad_1]


(11/01/23)
 Air Cairo is set to become the first North African
airline to use Accelya's revenue management
solution.
The multi-year agreement will enable the
Cairo-based hybrid airline to quickly identify sales
opportunities, optimize pricing decisions and better respond to
fast-changing market conditions.
Air Cairo took delivery of its 17th A320neo just
days ago and now has a fleet of 24 aircraft, which is expected to
grow to 30 units by March 2023 enabling the carrier, which also
operates 4 ATR-72s and 3 E190s, to expand its route network.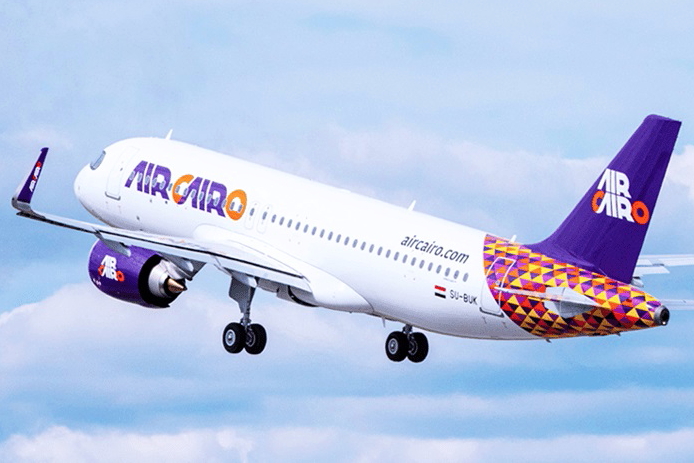 Air Cairo
"Following a comprehensive selection process, it
was clear that Accelya's cutting-edge functionalities and bespoke
services were best suited to address our requirements," said Hussein Sherif, CEO of Air Cairo. "Working closely with the
Accelya team, we look forward to rolling out the market-leading
revenue management solution, which will help us navigate today's
volatile market conditions and drive optimized pricing decisions."
Used by more than 80 of airlines around the world, Accelya's revenue management, inventory control and
reporting tool offers alternative approaches to traditional
forecasting methods. It aggregates data from a variety of unique
sources, including real-time competitor insights.
"Air Cairo has recognized the added value of our
best-of-breed solution over the broad array of alternatives
available. The powerful science and proven technology behind our
revenue management solution, combined with first-class business
consulting and continued support, has made Accelya a leading
provider in the market," said Mario Segovia Sman, VP Commercial,
Middle East, at Accelya. "We're confident that our milestone
partnership with Air Cairo will unlock new revenue opportunities
for the airline in a rapidly transforming market."
Latest HD video interviews: Amari
Watergate Bangkok – 4K Video Interview with Sukamal
Mondal, Area GM, Bangkok Riverside Fest 2023 – 4K Video
Interview with Frederic Kolde, Business Travel Trends in Asia Pacific – Video Interview with Brett Thorstad, Sabre.
[ad_2]

Source link