Air France-KLM's NDC Content Now on Travelport+
[ad_1]


(17/01/23)
 Air France-KLM's NDC content has gone live on
Travelport+.
With Air France-KLM's NDC content, Travelport+
connected travel agencies have full NDC functionality: shopping,
booking, servicing and private fares to cover multiple segments
and market specifics.
In addition, agencies will benefit from the latest
exclusive content in NDC (new distribution capability) such as continuous pricing and
ancillaries, along with personalization, which the airline group
will continue to develop over time.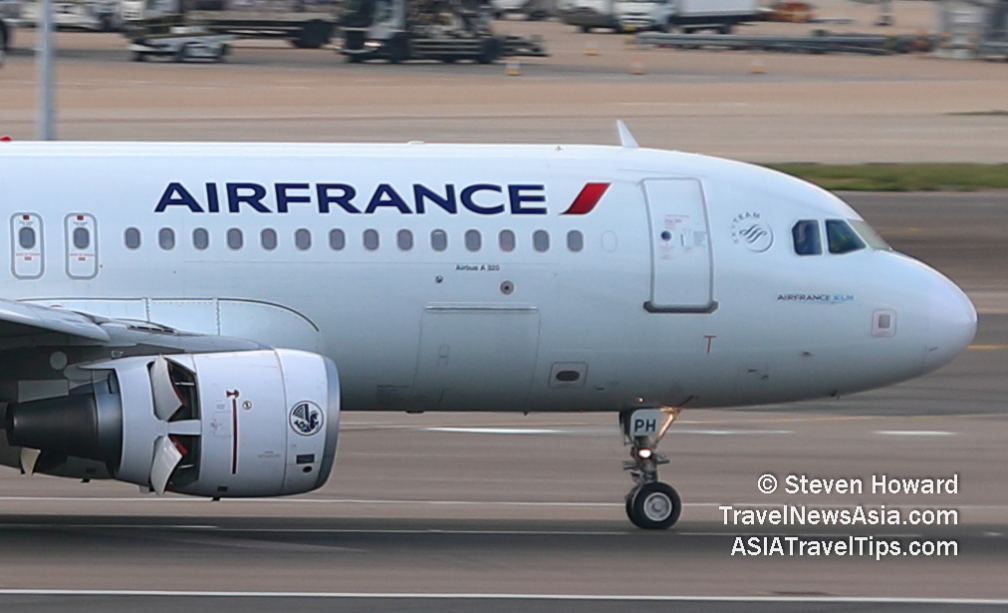 Air France A320 reg: F-HEPH. Picture by Steven Howard of TravelNewsAsia.com
"We are thrilled to see Air France-KLM's success
with this ground-breaking NDC initiative, making NDC content via
Travelport accessible to agents and travel retailers", said Damian
Hickey, Global Vice President & Global Head of Airline Partners at
Travelport. "Through Travelport+, we are helping Air France-KLM
expand simplified access to their NDC content, and deliver their
best travel offers to our travel agency customers. This milestone
assures Air France-KLM as an innovative and competitive market
supplier while also cementing our position as a market leader in
NDC and modern travel retailing."
The Air France-KLM Group operates a worldwide network
that covers over 310 destinations, mainly from hubs at Paris-Charles de Gaulle and
Amsterdam-Schiphol.
Together with Delta Air Lines and
Virgin Atlantic, Air France-KLM operates the largest transatlantic
joint venture, with more than 340 daily flights in 2019.
Air France-KLM is also a member of SkyTeam and its Flying Blue frequent flyer programme
has over 17 million members.
"NDC will be increasingly important in the
distribution strategy of Air France and KLM. The launch of Air
France-KLM's live NDC content in the Travelport+ platform marks an
important milestone in our retailing journey. It demonstrates our
commitment to continue to improve and provide multiple connection
possibilities and a variety of more personalized services and
products for our customers," said Angus Clarke – Chief Commercial
Offer at Air France-KLM.
Latest HD video interviews: Amari
Watergate Bangkok – 4K Video Interview with Sukamal
Mondal, Area GM, Bangkok Riverside Fest 2023 – 4K Video
Interview with Frederic Kolde, Business Travel Trends in Asia Pacific – Video Interview with Brett Thorstad, Sabre.
[ad_2]

Source link