airasia Food Expands Delivery Service to Nonthaburi, Thailand
(28 Feb 2022)
 The airasia Super App has expanded its food
delivery service –
airasia food – to Nonthaburi (นนทบุรี) province.
The company launched airasia food in central
Bangkok in August 2021 and is now extending the service to more
provinces around the capital and elsewhere in Thailand, with Samut
Prakan, Chiang Mai and Khon Kaen expected to join this year.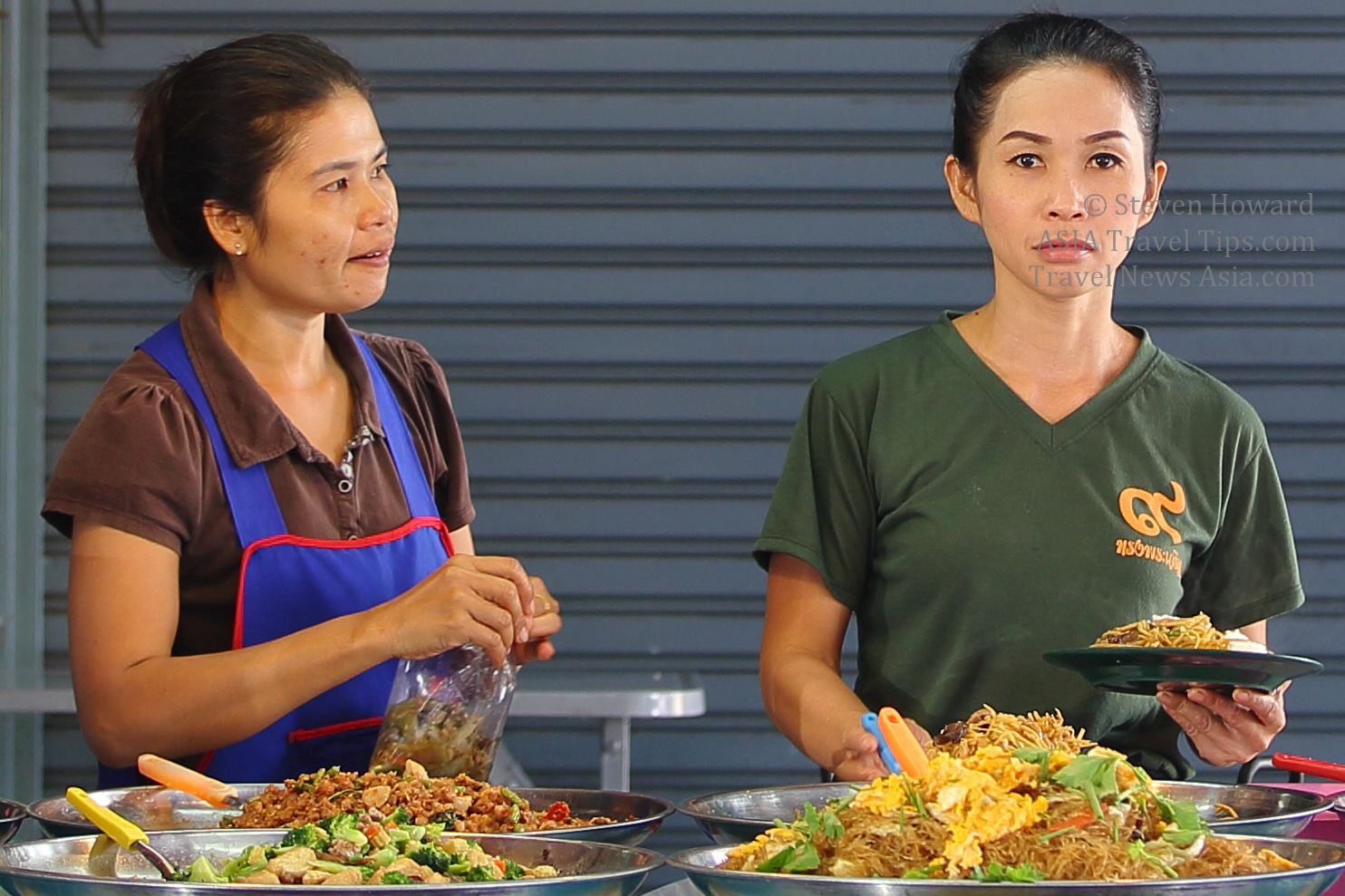 Food vendors in Nonthaburi (นนทบุรี), Thailand. Picture by Steven Howard of TravelNewsAsia.com
"We are excited to see the
airasia food's expansion into Nonthaburi and would like to thank
all of our partner merchants and restaurants for joining us," said Mr. Surawut Sristhita,
Head of Operations, Food, airasia Super App Thailand. "To express our gratitude towards the overwhelming
and positive feedback from our partner merchants and restaurants
regarding our service expansion to Nonthaburi, apart from the
special gross profit share rate and restaurant decoration
materials offered, we have also created the airasia food
Auspicious Apron as a mark of deliciousness and fortune boost. The
aprons are blessed by the revered Luang Por Od of Wat Sai Mai and
are being presented to our partner merchants and restaurants to
bring them success and growth."
To celebrate the Nonthaburi launch, new customers
can use the code HELLO80 to receive up to 80THB off when ordering
a minimum of 100THB. They will also get free delivery for the
first 6 kilometers.
Merchants and restaurants interested in partnering with
airasia food can contact the company via Line: @aafriends.