AirAsia X Resumes Direct Flights Between KL and Busan, South Korea
[ad_1]


(07/02/23)
 AirAsia X (AAX) has launched direct flights
between Kuala Lumpur (KUL) and Busan (PUS), the largest coastal
city in South Korea.
The thrice weekly flights, to what has become the airline's 15th
destination and second in South Korea, will be operated with
Airbus A330 aircraft in a two-class configuration.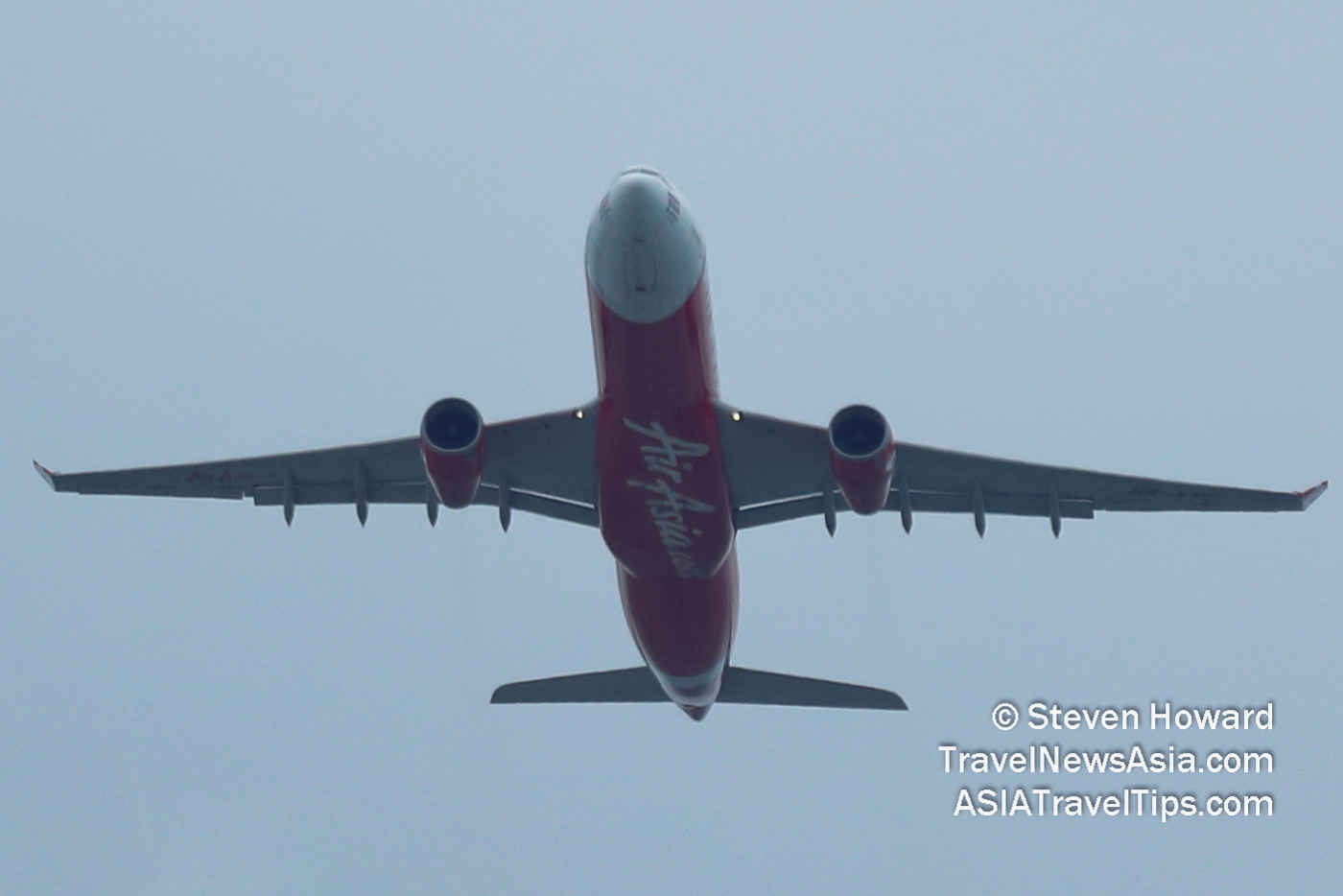 AirAsia X A330. Picture by Steven Howard of TravelNewsAsia.com
"We are excited to restart this historically very
popular route and proud to be the only airline in Malaysia
operating direct flights from Kuala Lumpur to Busan, a city of
many tourism drawcards. Air travel between Busan and Kuala Lumpur
is now more convenient and affordable, providing a welcome boost
for tourism and the local economies," said AirAsia X Malaysia CEO,
Benyamin Ismail. "Together with our existing route to Seoul, the
Busan service further strengthens our foothold in South Korea and
increases our overall capacity to North Asia – our fastest growing
market. We will continue to look for expansion opportunities in
the future and work with BTO to promote the destination globally
and invigorate the tourism industry in Busan."
To celebrate the resumption of flights between the
two cities, AAX is offering special all-in, one-way fares from
RM539/KRW139,000 for Economy Class and RM1,999/KRW499,000 a
Premium Flatbed.
Jung-Sil Lee, the President of Busan Tourism
Organisation, said, "The recommencement of this service supports
our mission to build a sustainable tourism foundation focusing on
flying our most popular routes first, supporting the city of Busan
which is renowned for its local history, culture, cuisine and
arts. Moreover, Busan has been named as one of the 'Top 25 Best
Travel Destinations in the World in 2023' by National Geographic
for its vibrant cultural city and stunning tourist offerings. In
line with this recognition, we look forward to working with AAX to
boost the tourism revival in Busan and attract passengers from not
only Malaysia but from other Southeast Asian countries who can now
easily and affordably connect to the city via Kuala Lumpur."
AirAsia X's KUL – PUS Flight Schedule

Latest videos: Running
Lights – Lumefit Premium 360° Reflective Vest Review, Noise
Cancelling Ear Plugs for a Perfect Night's Sleep,

Steven Howard Outlines Travel News Asia's Video and Podcast Plans
for 2023, Amari
Watergate Bangkok – 4K Video Interview with Sukamal
Mondal, Area GM.
[ad_2]

Source link