Airbnb Says Thailand #1 Outbound Destination for Chinese Travellers
[ad_1]


(01/02/23)
 Based on Airbnb guest searches in China on 27
December 2022 – one day after the government's announcement of the
planned lifting of inbound quarantine requirements – Thailand
ranked as the #1 preferred overseas destination.
The top 10 most searched outbound destinations, in
order of popularity, were: Thailand, United States, United
Kingdom, Japan, Australia, Canada, Korea, France, Malaysia and
Italy.
City and beach destinations remain popular choices
for Chinese travellers, with Bangkok, Phuket, Chiang Mai and
Pattaya being the most searched Thai destinations on Airbnb –
according to searches in China on Airbnb from 26 to 27 December
2022.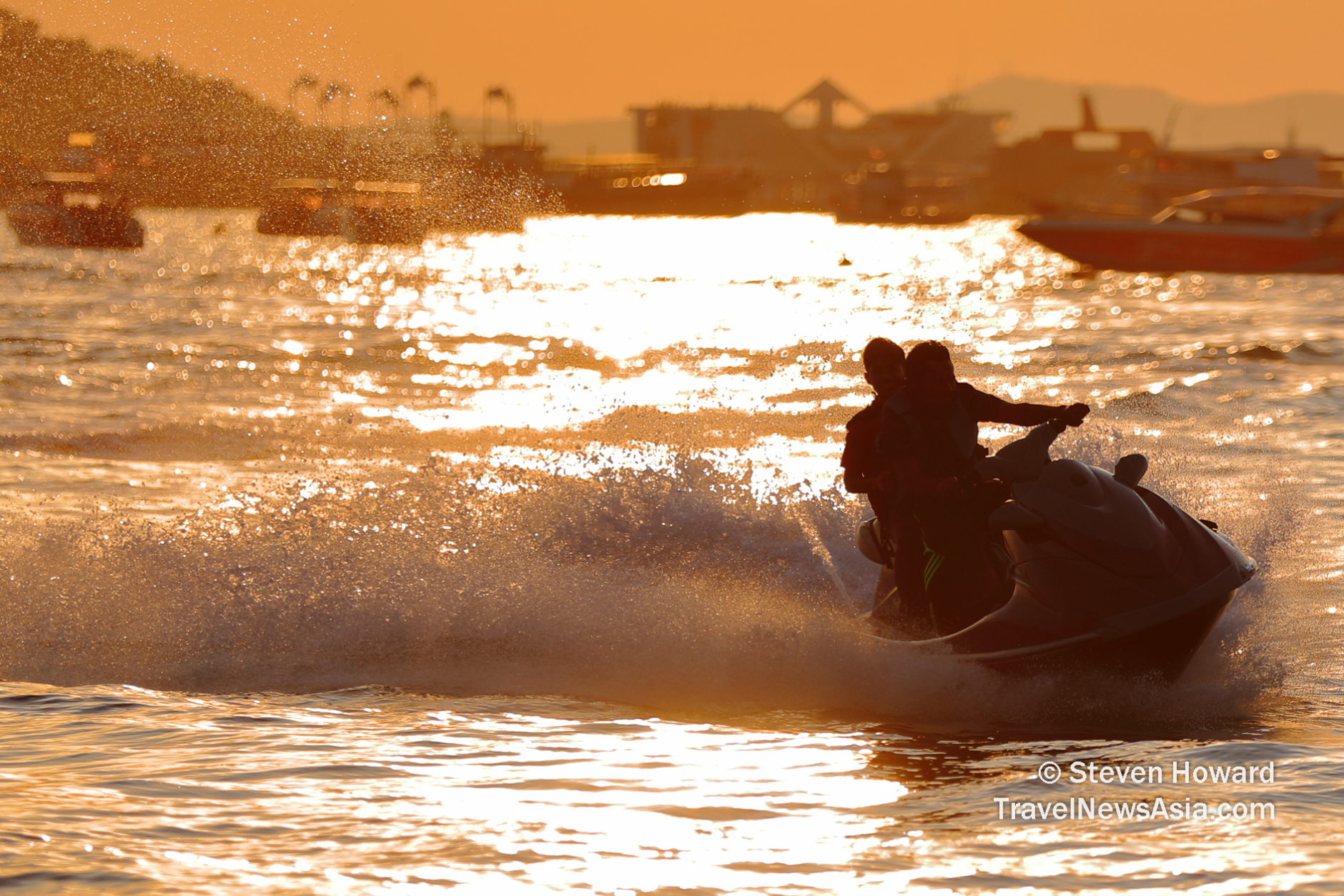 Tourists having fun in Pattaya, Thailand. Picture by Steven Howard of TravelNewsAsia.com
Among the more than 60 Categories of unique
stays launched by Airbnb last year, the number of guests searching
for historical homes, domes, boat houses and camping tents has
also risen rapidly, becoming the most anticipated searches by
Chinese users in 2023.
Notably this Chinese New Year, Thailand emerged as
one of the most popular destinations globally for nights booked by
China guests on Airbnb, once again alongside the United States and
Japan.
"After more than two years of travel restrictions,
the desire for international travel amongst Chinese guests is at
an all-time high. With Thailand being one of the most popular
destinations globally, it is no surprise that Chinese travellers
have ranked it top of their list of places to visit," said
Amanpreet Bajaj, Airbnb's General Manager for Southeast Asia,
India, Hong Kong and Taiwan. "It's extremely encouraging to see this
surge in international travel interest amongst guests from China
on Airbnb. As Thailand's international tourism recovery continues
to rebound, we will continue working with our Host community and
the Tourism Authority of Thailand in China to welcome travellers
safely and with the iconic hospitality that Thailand is renowned
for. We will also continue to spotlight and drive travel interest
to off-the-beaten-track destinations, and spread the benefits of
tourism to more local neighbourhoods and businesses towards
supporting a more inclusive tourism recovery."
Latest videos: Running
Lights – Lumefit Premium 360° Reflective Vest Review, Noise
Cancelling Ear Plugs for a Perfect Night's Sleep,

Steven Howard Outlines Travel News Asia's Video and Podcast Plans
for 2023, Amari
Watergate Bangkok – 4K Video Interview with Sukamal
Mondal, Area GM, Bangkok Riverside Fest 2023 – 4K Video
Interview with Frederic Kolde, Business Travel Trends in Asia Pacific – Video Interview with Brett Thorstad, Sabre.
[ad_2]

Source link