American Airlines to Enhance Operations at London Heathrow
[ad_1]

(11 Mar 2022, 11:38 +07)
 American Airlines will expand its
presence at London Heathrow's (LHR) Terminal
5 this month, by co-locating up to 11 daily flights for the summer season.
Effective 27 March, the move enables American
Airlines' customers connecting on Atlantic Joint Business partner
British Airways, as well as other oneworld Alliance carriers, to
enjoy a more seamless experience between the partner carriers and
more convenient access to British Airways' six premium lounges.
"London is a critical gateway for our customers
traveling around the world," said Jose Freig, American's Vice
President of International Operations and Premium Guest Services.
"By co-locating alongside our partners in Terminal 5, our joint
customers will enjoy unprecedented convenience when connecting. We
look forward to further integrating our operations this summer,
both in the United States and London, as we aim to continue
elevating our customers' experience."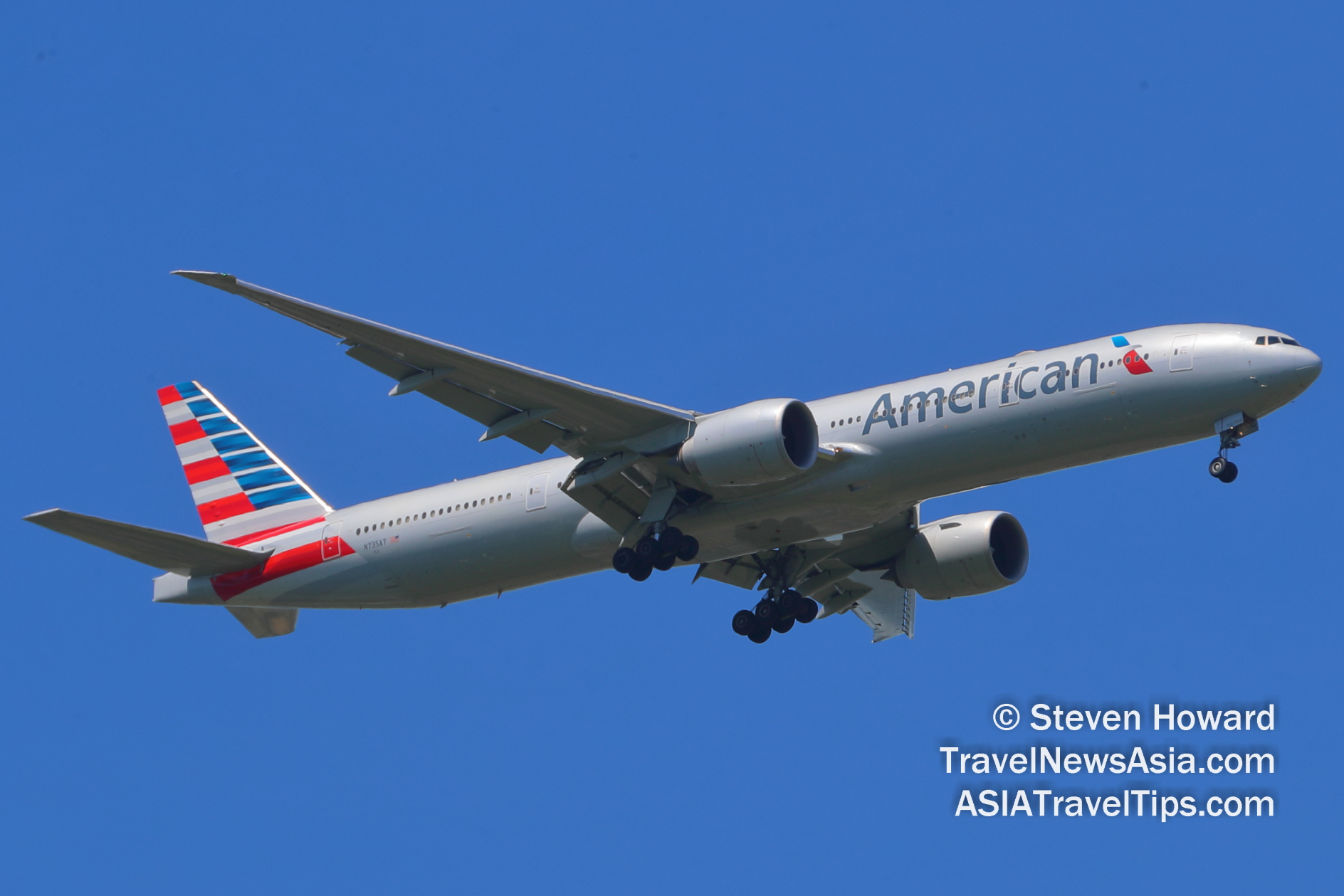 American Airlines Boeing 777 reg: N735AT. Picture by Steven Howard of TravelNewsAsia.com
Through 30 October, American's flights between LHR
and Dallas-Fort Worth (DFW), Los Angeles (LAX), Miami (MIA) and
New York (JFK) will arrive and depart from Terminal 5.
As a
result, customers connecting on British Airways' flights at
Terminal 5 to destinations around the world will be able to take
further advantage of established reciprocal benefits while
enjoying unprecedented flexibility and a truly seamless connecting
experience when traveling across airlines.
The move will bring the
Atlantic Joint Business partners, including Iberia, even closer
together, building on plans for all three
carriers to co-locate operations at JFK's Terminal 8 beginning
1 December.
"We are delighted to welcome American Airlines
customers and colleagues to our main home — Terminal 5 at London
Heathrow," said Neil Chernoff, British Airways' Director of
Network and Alliances. "As our partner, we hope they enjoy the
customer facilities and array on onward connections we can offer.
Between British Airways and American, we will operate 14
departures a day to New York City, offering customers the most
convenient schedule under one roof. In December we are moving to
the redeveloped and expanded Terminal 8 at JFK New York which will
bring a range of benefits for our customers, including a better
transfer experience, enabling them to travel to more than 30
destinations across the U.S., Caribbean and Latin America with
American Airlines."
American's flights between London and Boston
(BOS), Charlotte (CLT), Chicago (ORD), Philadelphia (PHL), Phoenix
(PHX) and Raleigh-Durham, North Carolina (RDU), will continue to
arrive and depart from LHR's Terminal 3.
[ad_2]

Source link