ATR Joins Air New Zealand's Mission Next Gen Aircraft Initiative
[ad_1]


(08/02/23)
 Air New
Zealand and turboprop manufacturer ATR are deepening their existing
partnership with the aim of accelerating the development and
introduction of low emission aircraft technology in New Zealand.
In addition to numerous Boeing and Airbus
aircraft, Air New Zealand currently has a fleet of 29 ATR 72-600
with an average age of 5.6 years, as well as 23 Q300 aircraft with
an average age of 15.8 years.
Through an initiative called 'Mission
Next Gen Aircraft', the airline is partnering with several
industry and academic stakeholders to replace its Q300 domestic
fleet with a more sustainable option from 2030.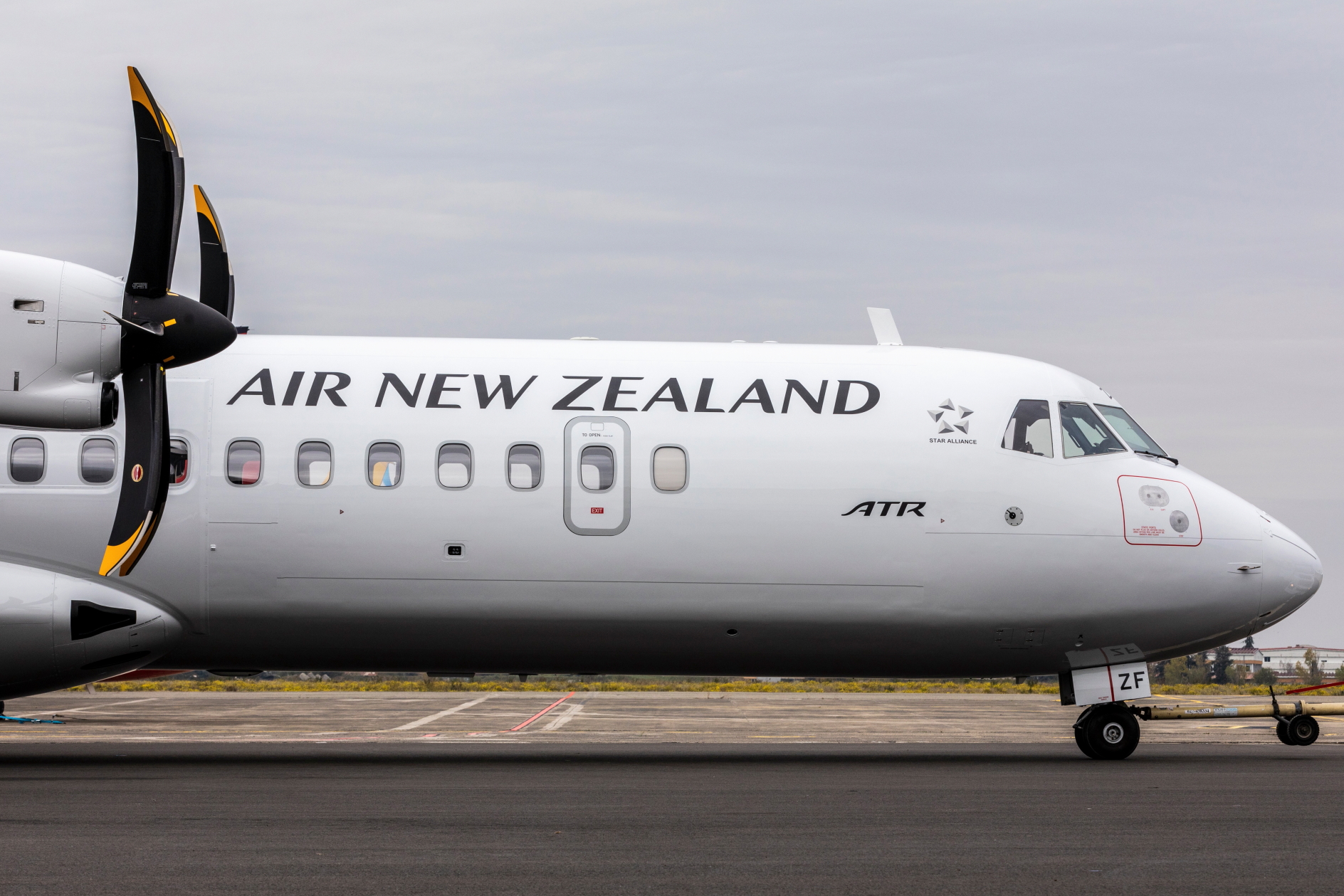 Air New Zealand ATR 72-600
ATR has launched
a feasibility study on its ATR 'EVO' concept, demonstrating its
ambition to continue to drive the future of the regional market
towards net-zero carbon emissions.
"Through our
partnerships with Airbus and ATR we've been able to deepen our understanding of the impact green hydrogen and battery hybrid
aircraft may have on our network, operations and infrastructure,
as well as the opportunities and challenges of flying low and zero
emissions aircraft in New Zealand," said Kiri Hannifin, Air New Zealand's
Chief Sustainability Officer. "Working with the world's
leading innovators is critical to addressing the climate crisis.
These partners were selected because they are taking action now to
progress decarbonising the aviation industry."
ATR
is also actively working on shorter-term solutions to enable ever
more sustainable and affordable air connections to empower
communities across the globe.
The first to fly a commercial
aircraft with 100% Sustainable Aviation Fuel in both engines, in
partnership with Braathens Regional Airlines and Pratt & Whitney
Canada, ATR is aiming for 100% SAF certification of its aircraft
by 2025.
"ATR fully shares Air New Zealand's ambition to accelerate the
transition towards net-zero carbon emissions," said Nathalie Tarnaud Laude, ATR's Chief Executive Officer.
"Having worked
together since 2018 to explore new propulsion technologies and
their impact on operations and infrastructure, we are now taking
this partnership to the next level. With Mission NextGen Aircraft'
we will be supporting Air New Zealand in every step of this
challenging adventure in investigating disruptive innovations to
turn our commitments into tangible reality."
Latest videos: Running
Lights – Lumefit Premium 360° Reflective Vest Review, Noise
Cancelling Ear Plugs for a Perfect Night's Sleep,

Steven Howard Outlines Travel News Asia's Video and Podcast Plans
for 2023, Amari
Watergate Bangkok – 4K Video Interview with Sukamal
Mondal, Area GM.
[ad_2]

Source link