Autotech & Mobility Sector M&A Achieves Record High With 119 Deals, Says Hampleton Partners' Report
[ad_1]

Electric Vehicles are the major driving force of the sector
London, UK – 16 February 2023. The latest global Autotech & Mobility M&A Market report from Hampleton Partners, the international M&A and corporate finance advisory firm for technology companies, reveals that 119 deals were struck in 2022, up 17 per cent on 2021's figure.
The rapid adoption in some markets of Electric Vehicles (EVs) has helped drive this record deal number.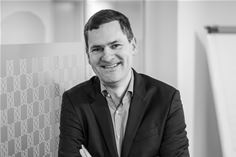 Michel Annink, director, Hampleton Partners
Michel Annink, director, Hampleton Partners, said: "2022 global EV sales grew by 55% year-on-year, reaching 10.5m, while global shipments of petrol and diesel-powered cars declined by 12% over that time. The EV-charging market also continues to boom with global investments in this segment in 2022 equal that of the previous five years combined."
EV Charging Rollout
Although China was initially slow to adopt EVs, aggressive government policies and government incentives encouraged EV sales, achieving 29 per cent of new car sales in 2022 vs. 15 per cent in 2021. As a result, EV infrastructure has proliferated throughout big cities, supporting not only passenger cars, but also a significant proportion of electric buses, lorries, and two-wheelers.
By 2025, China hopes to have built enough EV infrastructure to handle up to 20 million EVs.
In the U.S. EV sales reached seven per cent of new car sales in 2022 vs. four per cent in 2021. However, EV charging ports infrastructure is being rapidly rolled-out with research projecting that they will reach parity with the 115k gas station numbers in the next few months[1].
Home charging is also growing with estimates that there were 9.6 million home EV chargers globally by the end of 2022[2].
Top autotech acquirers – past 30 months
Globally there have been 236 active acquirers in the autotech and mobility sector over the past 30 months, 33 of which made more than one acquisition. The three most prolific acquirers and their three most recent deals are:
Imaweb 2000 – 7 acquisitions: Custeed SAS – CRM SaaS for automotive retail; FordonsData Nordic – automotive dealer management software; Stieger Software – automotive dealership management software.
Envase – 4 acquisitions: GeoStamp Industries – geospatial location data & analytics SaaS; Infosite Technologies – Trucking dispatch SaaS & software; DrayMaster Enterprise rate https://marylebonemarketing.com/ management system (RMS) for intermodal trucking carriers.
JD Power – 4 acquisitions: Tail Light – automotive finance and insurance (F&I) menu and reporting SaaS; Superior Integrated Solutions – automotive F&I SaaS; Inventory Command Center – SaaS for auto businesses.
Download the full Hampleton Partners' Autotech & Mobility M&A Market Report 1H2023, which includes an extensive section on Electric Vehicle headlines, trends and key transactions, plus deal volume and valuations on the Enterprise Applications; Internet Commerce & Content; Embedded Software & Systems and Mobility & Fleet Management segments: https://www.hampletonpartners.com/reports/autotech-mobility-report/
[1] & [2]. Source: Bloomberg New Energy Finance
ENDS
Media enquiries, full report, photography or interview requests, please contact:
Jane Henry
[email protected]
+44 789 666 8155
marylebonemarketing.com
Note to Editors:
Hampleton Partners' M&A Market Reports are compiled using data and information from the 451 Research database (www.451research.com); Capital IQ; CB Insights; Gartner; IDC and more.
About Hampleton Partners
Hampleton Partners advises technology company owners on M&A and growth financing transactions with strategic buyers or financial investors.
Hampleton's experienced deal makers have advised hundreds of tech industry shareholders and provide hands-on expertise and unrivalled advice to entrepreneurs looking to sell their companies, partially exit, or to accelerate growth.
With offices in London, Frankfurt, Stockholm and San Francisco, Hampleton offers a global perspective with sector expertise in: Enterprise Software, Digital Commerce, IT & Business Services, Artificial Intelligence, Autotech, Cybersecurity, Fintech, Healthtech, HR Tech, and Insurtech. Follow Hampleton on LinkedIn and Twitter. For more information visit http://www.hampletonpartners.com


[ad_2]

Source link