Banyan Tree Phuket Expands Services with Veya
(17 Mar 2022, 12:26 +07)
 The first Banyan Tree Veya, a new
wellbeing brand from Banyan Tree, will celebrate its grand opening in Phuket,
Thailand on Friday.
The wellbeing journey at the Banyan Tree Veya Phuket begins with a private
consultation with hosts who are certified and
trained in eastern medicine, naturopathy and coaching.
After an
assessment against the brand's codified wellbeing approach, a
personalized itinerary is created aligned to each guest's needs
and priorities, centering on embodiment therapies and somatic
practices.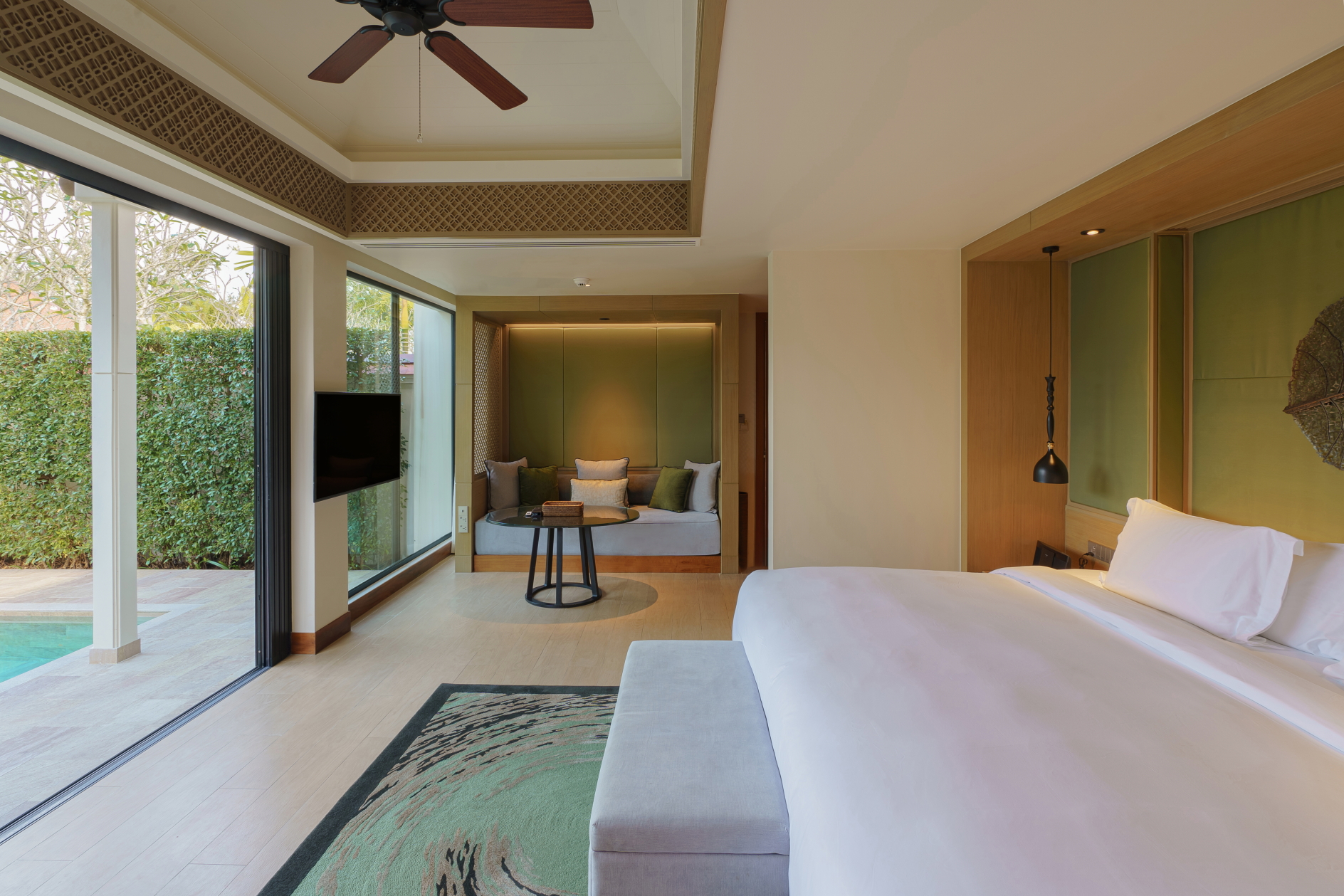 Veya Pool Villa at Banyan Tree Veya Phuket
Mindfulness practices: Classes such as
Ocean Breath and Conscious Grounding are designed to raise sensory awareness
through breath work, sound therapy and guided imagery meditation
techniques in natural environments.
Somatic movement:
Intuitive forms of dance, yoga and classes such as Balance and
Stability that focus on the internal experience of movement to
release chronic tension patterns and calm the nervous system.
Weightless: A new
range of signature therapies – combining rehabilitative floatation with body stretch
massage techniques and meditational sound therapy into a
restorative sensory experience.
Lifestyle learning:
Workshops aimed at introducing wellbeing rituals into daily life
such as creative therapies, integrative nutrition and classes such
as Positive Resilience help guests bring the retreat experience
home.
Mr Lee Woon Hoe, Senior Assistant
Vice President, Executive Director of Wellbeing, said, "The pandemic has brought unprecedented
stress and trauma to our generation, the full impact of which
remains to be fully assessed. However,  many of us are reassessing
our purpose and approach in life. The Banyan Tree Veya team of
resident wellbeing specialists and external experts aim to guide,
encourage and celebrate with our guests in discovering this new
conscious way of living."
Banyan Tree Veya Phuket
is located within the Banyan Tree Phuket resort at Laguna Phuket,
a few
minutes' walk from Bangtao Beach.