Boeing to Develop Two New Variants of E-7 Airborne Early Warning & Control Aircraft
[ad_1]


(01/03/23)
 Boeing has been chosen to develop two
new U.S. variants of the E-7 Airborne Early Warning & Control (AEW&C) aircraft through a $1.2 billion Undefinitized Contract
Action.
The E-7 tracks multiple airborne
and maritime threats simultaneously with 360-degree coverage via
its Multi-role Electronically Scanned Array (MESA) sensor.
MESA
provides the warfighter with critical domain awareness to detect
and identify adversarial targets at long range and dynamically
adjusts to emerging tactical situations.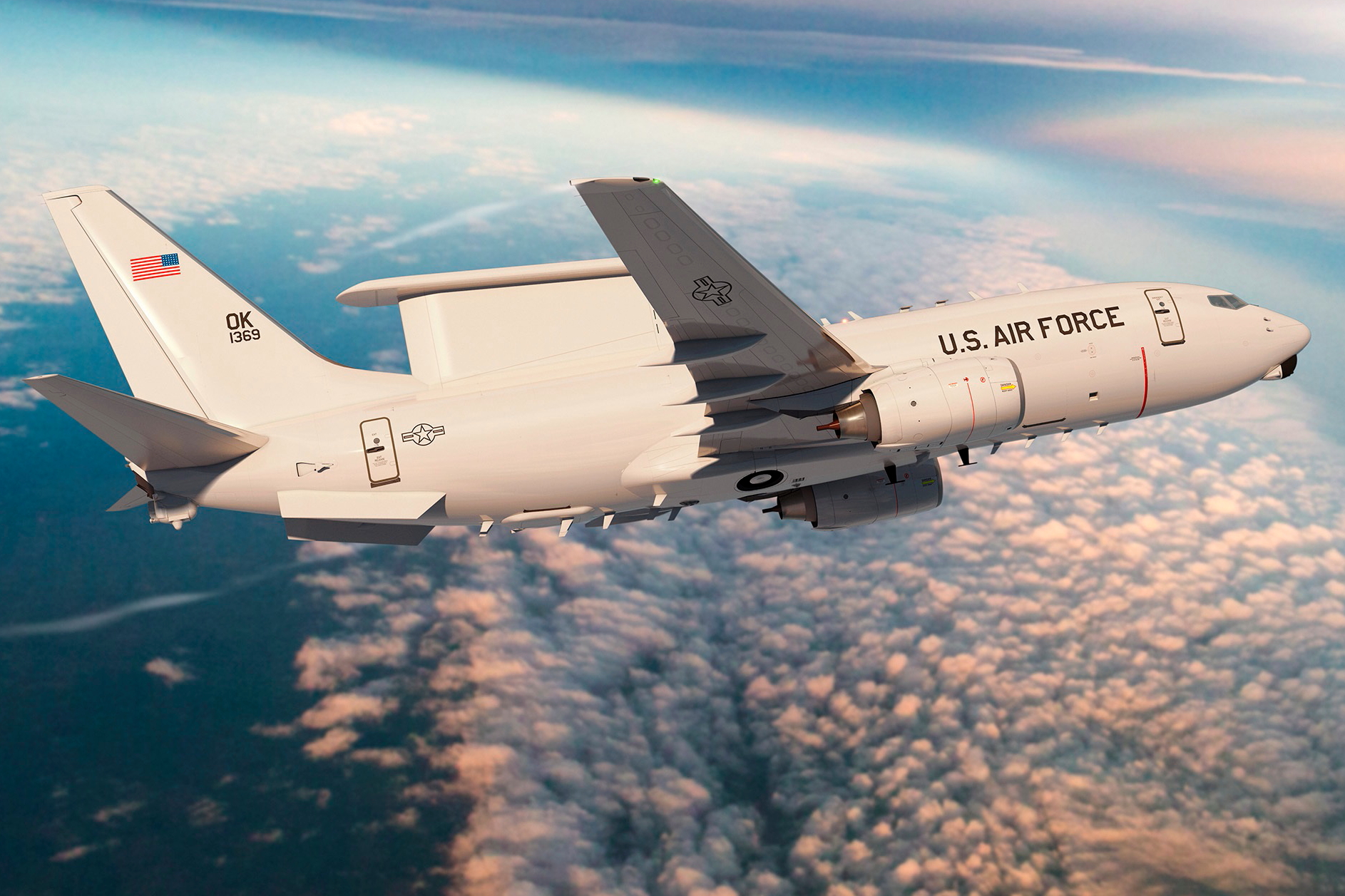 U.S. Air Force Boeing E-7A
The E-7 also uses a well-established supply chain
which significantly reduces maintenance and logistics costs and
increases mission readiness on day one.
Converted from the
Next-Generation 737-700, the E-7 capitalizes on existing
commercial derivative aircraft design, certification and
modification processes, allowing E-7s to be fielded to meet Air
Force needs.
The E-7's open systems
architecture and agile software design also enable the aircraft's
capabilities to evolve and remain ahead of future threats.
"The E-7 is a proven platform," said Stu Voboril, E-7 program vice
president and general manager. "It is the only advanced aircraft
that is capable of meeting the U.S. Air Force's near-term Airborne
Early Warning & Control requirement while enabling integration
across the joint force."
Other E-7
operators include the Royal Australian Air Force, Republic of
Korea Air Force, Turkish Air Force and the United Kingdom's Royal
Air Force.
Latest videos: Noise
Cancelling Ear Plugs for a Perfect Night's Sleep,
Running
Lights – Lumefit Premium 360° Reflective Vest Review,

Steven Howard Outlines Travel News Asia's Video and Podcast Plans
for 2023, Amari
Watergate Bangkok – 4K Video Interview with Sukamal
Mondal, Area GM.
[ad_2]

Source link