Bombardier Breaks Ground on 100,000 sqft MRO Facility in Abu Dhabi
[ad_1]


(12/12/22)
 Bombardier has broken ground on a service centre
at Abu Dhabi International Airport (AUH), the company's first full-service
facility in the United Arab Emirates (UAE).
Scheduled to open in 2025, the OEM-operated
service facility, which is expected to create more than 100 aerospace
jobs, will provide maintenance solutions
for customers of Bombardier's Learjet,
Challenger and Global aircraft families.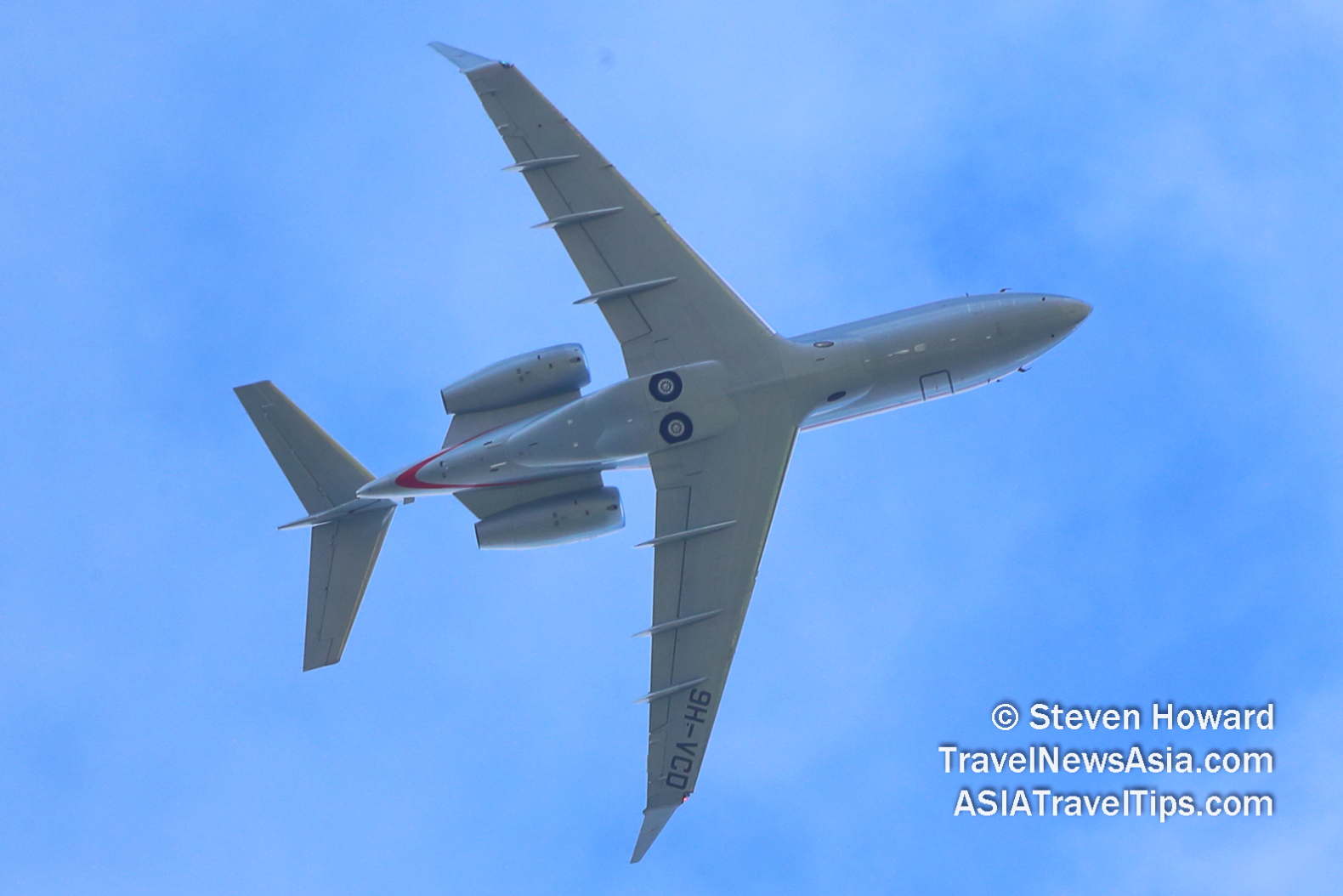 VistaJet Bombardier CL350 reg: 9H-VCD. Picture by Steven Howard of TravelNewsAsia.com
"The Middle East
is an important market for Bombardier with more than 150 aircraft,
and we are pleased to be establishing a highly efficient facility
in the UAE for our customers in the market – and for those
visiting from around the world," said Éric Martel, President and
CEO, Bombardier. "Abu Dhabi is a dynamic financial hub for
business and commerce in the UAE, and this service facility will
provide significant benefits, quick aircraft turnarounds, and OEM
peace of mind to our growing customer base. We are also thrilled
to be providing new, high-paying aerospace jobs in the community."
The Abu Dhabi Service Centre will feature a large
hangar, comprehensive parts depot and a complete suite of
maintenance services including scheduled and unscheduled heavy
maintenance, aircraft modifications, paint modification, aircraft
on ground (AOG) capabilities, and aircraft parking services.
The facility will also have the capacity to fit up
to four Global 7500 aircraft and will be able to service the Global 8000 when it enters
service in 2025.
Jamal Salem Al Dhaheri, Managing Director and Chief Executive
Officer, Abu Dhabi Airports, said "We look forward to supporting Bombardier in
the years ahead to witness the company's contributions to business
travel in the UAE and the region as well as the aviation sector
and economy. The presence of Bombardier underlines Abu Dhabi
Airports commitment to general aviation, and is a major step
forward to make Abu Dhabi the hub for general aviation in the
region."
Latest HD video interviews: Amari
Watergate Bangkok – 4K Video Interview with Sukamal
Mondal, Area GM, Bangkok Riverside Fest 2023 – 4K Video
Interview with Frederic Kolde, Business Travel Trends in Asia Pacific – Video Interview with Brett Thorstad, Sabre.
[ad_2]

Source link