Cambodia to Host Mekong Tourism Forum 2023 in April
[ad_1]


(27/02/23)
 Hosted by the Ministry of Tourism of Cambodia
and co-organised by the Mekong Tourism Coordinating Office, this
year's Mekong Tourism Forum (MTF) will take place 25-27 April in
Sihanoukville city, the capital of Preah Sihanouk province.
MTF 2023 will address the theme: Rethinking for
Resilience and Digitalisation.
Travel industry VIPs, NTOs, NGOs and private
sector representatives are expected to meet at the event to discuss post-COVID19
tourism in China, Cambodia, Laos, Myanmar, Thailand and Vietnam as
a collective and dynamic sub-region.
The conference programme has been designed to
address job creation, gender equality, food safety and hygiene,
digital transformation and a more geographically dispersed tourism
approach, so that the benefits of the travel industry spread
beyond the most visited tourist hotspots.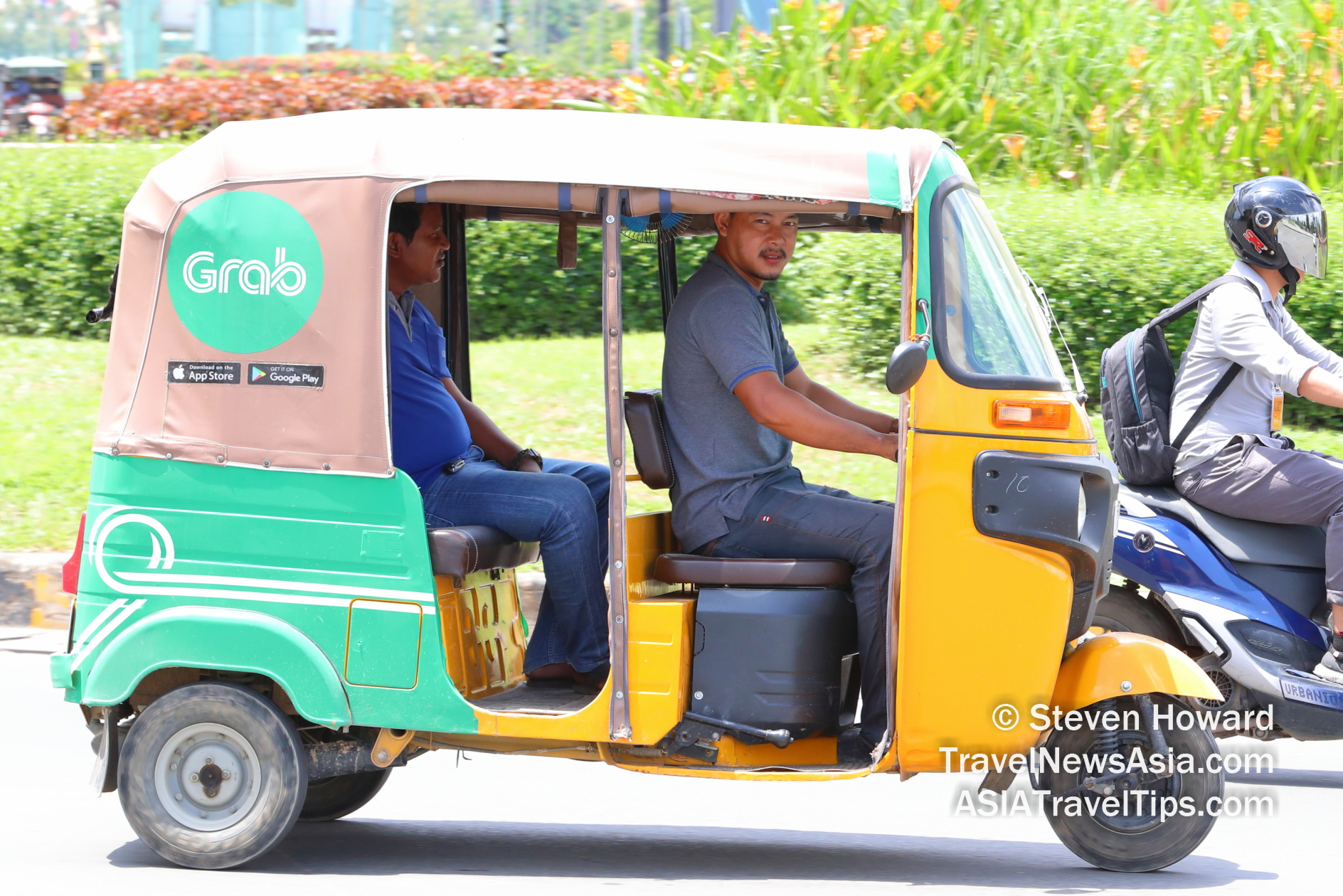 Tuk Tuk in Phnom Penh, Cambodia. Picture by Steven Howard of TravelNewsAsia.com
MTF 2023 delegates will address five key ideas on 26 April: rethinking
tourism to put people and the planet first; developing local food
production networks with a focus on safety and hygiene, while
reducing food waste; using new digital technology to boost tourism
startups and small and medium-sized businesses; improving
training so that tourism workers have the skills to adapt; and
advancing equality of opportunity and fair treatment for women in
the private and public sectors of tourism.
The challenges of improving local food networks,
to enhance safety and hygiene, will be addressed by Luu Meng, a
well known personality in the Cambodian culinary scene. The panel on smart tourism
and digitalisation will be moderated by Ben-Jie Lim, Group Head
of Delivery, SuperApp, AirAsia. The expert panel debate on
advancing human capital will be led by Peter Semone, PATA
Chairman, who will also
keynote the forum. Veronica Mendizabal Jaffre of the Asian
Development Bank will lead the panel session on women's
empowerment in tourism in the region.
"The post-COVID19 tourism landscape now provides
clear opportunities for us to take stock and rethink tourism for
the better," said H.E. Dr. Thong Khon, Minister of Tourism for
Cambodia. "With my tourism colleagues from around the Greater
Mekong Subregion we will work hard to ensure that tourism
re-establishes itself as an engine to create sustainable
prosperity for our citizens. The MTF 2023 agenda has a clear focus
and will address those issues."
As Preah Sihanouk province is the host
destination, delegates will have the opportunity to
join many of the local excursions and post-tours on 27 April such as Sihanoukville city tour, Koh Rong Island, diving, mangrove tour,
kayaking, and community-based ecotourism exploration. Each trip
will showcase sustainable tourism practices in the destination.
The MTF 2023 will also host a Sustainable Tourism
Exhibit comprising around 20 exhibitors, showcasing responsible and
sustainable tourism, community-based tourism and local community
products. The exhibit will run on 25 and 26 April.
An estimated 150 international delegates are
expected to attend the MTF 2023, which is free to join for leaders
of the travel industry.
See also:
HD Video
Interviews from Cambodia Travel Mart 2019.
Latest videos: Noise
Cancelling Ear Plugs for a Perfect Night's Sleep,
Running
Lights – Lumefit Premium 360° Reflective Vest Review,

Steven Howard Outlines Travel News Asia's Video and Podcast Plans
for 2023, Amari
Watergate Bangkok – 4K Video Interview with Sukamal
Mondal, Area GM.
[ad_2]

Source link