Cathay Pacific Giving Away 80,000 Return Air Tickets
[ad_1]


(27/02/23)
 As part of the 'World of Winners' campaign
sponsored by Airport Authority Hong Kong (AAHK), where 500,000
free tickets are being offered to global visitors, Cathay Pacific
has confirmed that it will be giving away 80,000 round-trip air tickets to Hong Kong to
residents across Southeast Asia.
In Southeast Asia, the campaign
will be launched in phases, beginning first with Thailand,
Singapore and Philippines on 1, 2 and 3 March 2023 respectively, and then Malaysia, Indonesia, Vietnam and Cambodia
in stages two weeks later.
To take advantage of the campaign, participants must be a Cathay
member, which is free to join on Cathay Pacific's website. The campaign will run from 1 March 2023 (12:00 Thailand Time) to
7 March 2023 (23:59 Thailand Time), or until 17,400 registrations
are received, whichever is earlier.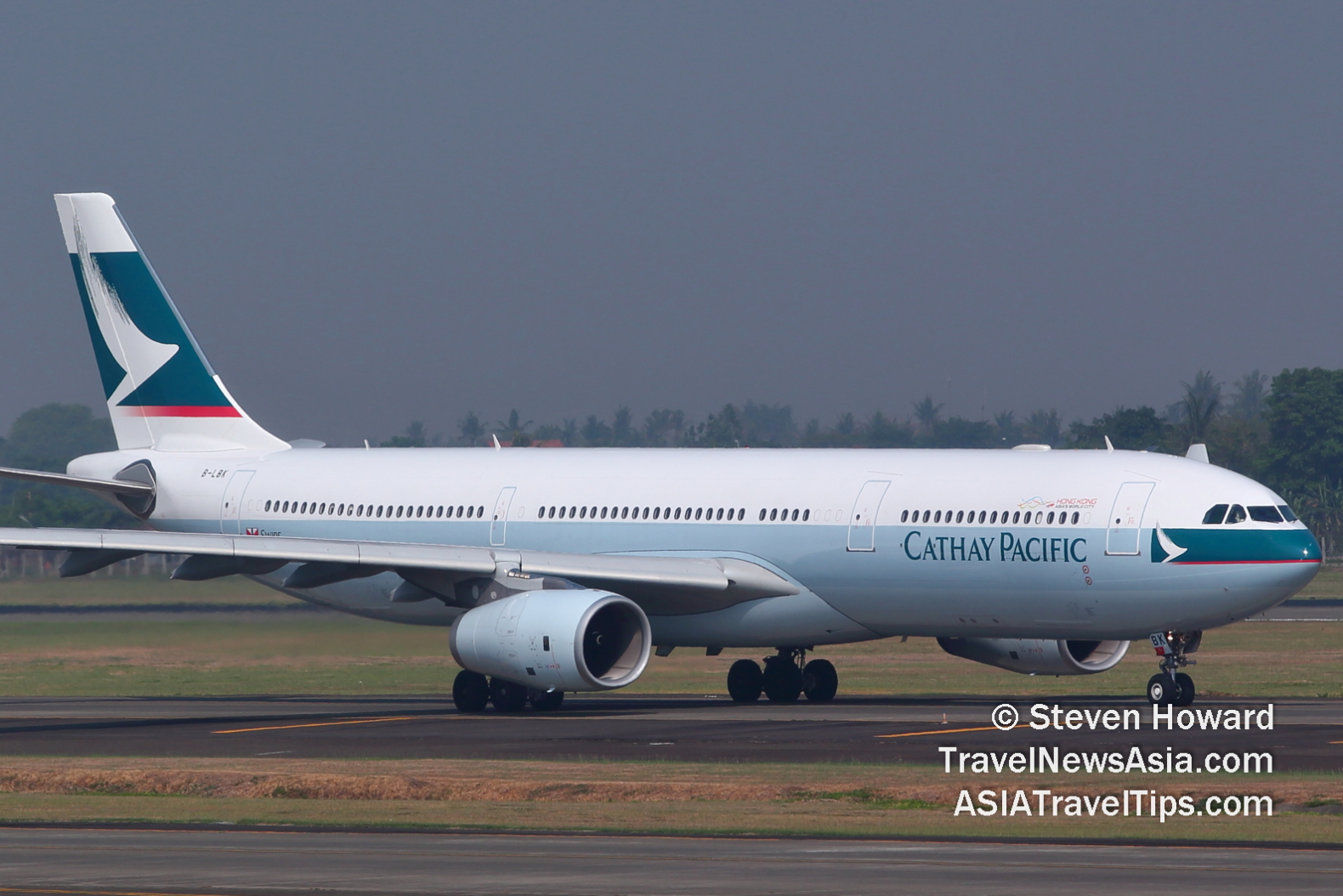 Cathay Pacific A330 reg: B-LBK. Picture by Steven Howard of TravelNewsAsia.com
During the promotional period, members
must visit the campaign website, sign-in using their Cathay
membership details and answer three questions correctly. The prize
will be awarded to up to 17,400 entrants with correct answers.
Each member can submit just one entry and the winners
will be announced on the campaign website on 17 March 2023.
Winners will also receive an email with details on how to redeem
their prize.
Of the total, up to 17,400 tickets
will be for residents of Thailand.
Dominic Perret, Cathay Pacific's
Regional General Manager for Southeast Asia, said, "As Cathay
Pacific and Hong Kong emerge from the past three challenging years
and markets begin to recover, we are excited to be rebuilding both
our Company and our home hub. As a leading airline in the region,
we are proud to be part of this campaign to promote Hong Kong in
Southeast Asia, and we hope our customers experience all the rich offerings that Hong Kong has to offer the moment they board our
flights."
Key dates for Cathay Pacific's free ticket
promotion: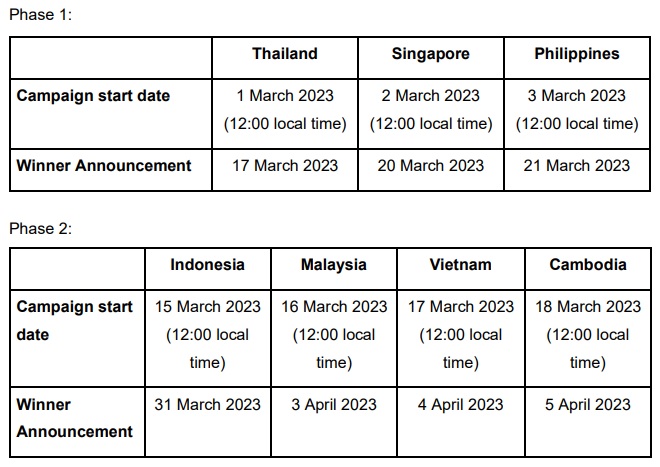 Cathay's promotion is in support of
Hong Kong Tourism Board's (HKTB) 'Hello Hong Kong' campaign being
rolled out worldwide with an array of enticing offers from over
16,000 outlets across the city.
At the initial
stage, at least 1 million "Hong Kong Goodies" visitor consumption
vouchers will be given out, covering a complimentary welcome drink
at participating bars, restaurants and hotels, or a cash voucher
to be redeemed in the transport, culinary and retail sectors,
as well as at attractions.
Raymond Chan, Regional Director,
Southeast Asia of HKTB, said, "The Hong Kong
Tourism Board is prepared to welcome visitors from Southeast Asia
once again with great pleasure. Hong Kong is extending its warmest
welcome along with a variety of attractive offers through the
launch of a global integrated campaign – Hello Hong Kong. I am
confident that visitors will enjoy a unique and unforgettable
travel experience when they return to this vibrant city with Hong
Kong's diverse culture and immersive tourism offerings.
Latest videos: Noise
Cancelling Ear Plugs for a Perfect Night's Sleep,
Running
Lights – Lumefit Premium 360° Reflective Vest Review,

Steven Howard Outlines Travel News Asia's Video and Podcast Plans
for 2023, Amari
Watergate Bangkok – 4K Video Interview with Sukamal
Mondal, Area GM.
[ad_2]

Source link