Cathay Pacific Reopens The Deck at HKIA; Unveils Global Lounge Schedule
[ad_1]


(06/02/23)
 Cathay Pacific has reopened The Deck lounge at
Hong Kong International Airport.
Located close to Gate 6 in Terminal 1, The Deck is
designed in the signature StudioIlse blueprint of Cathay Pacific's
other lounges in Hong Kong and across its network.
Unique to The Deck is The Terrace, an open-ceiling
L-shaped verandah featuring both table and individual seating,
enabling visitors to take in panoramic views of the airport's
apron, taxi-ways and northern runway whilst enjoying their choice
of drinks and dining options.
To mark the reopening of The Deck, Cathay Pacific
has added a selection of new options at The Noodle Bar. Visitors
can now enjoy Hong Kong fish ball rice-noodle soup, poached
Chinese vegetables, and a nourishing Chinese soup alongside
familiar favourites such as the signature Wonton Noodles, Dan Dan
Mien and dim sum.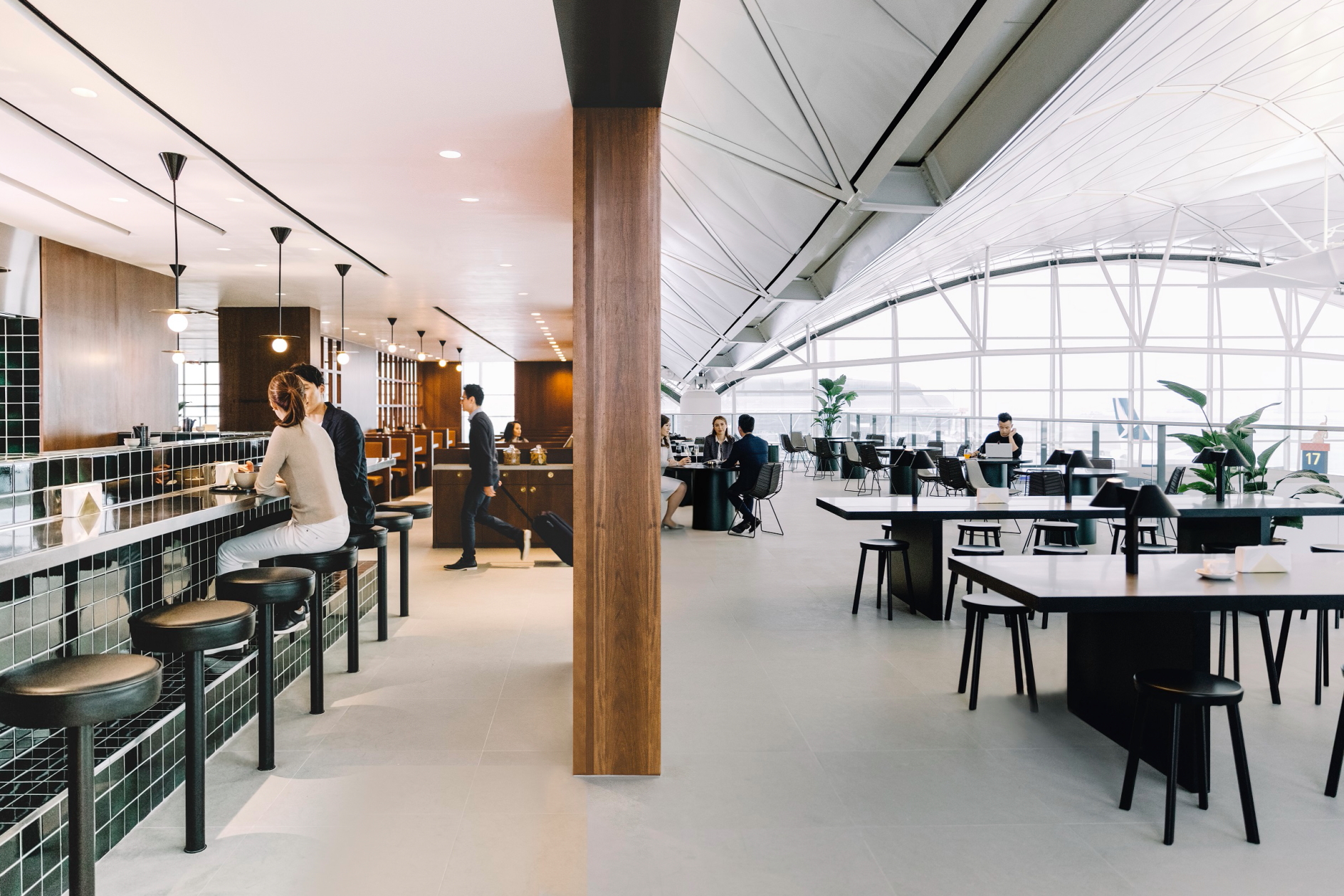 Cathay Pacific has reopened The Deck lounge at HKIA
Comforting and familiar self-serve international
dishes continue to be offered at The Food Hall.
The Deck joins The Wing, First and The Pier,
Business as the Cathay Pacific lounges currently open to guests at
the airline's home hub. The airline is also working towards
reopening The Pier, First and The Wing, Business within the coming
six months as it continues to add more flights to its schedule.
Global Reopening
As travel resumes, Cathay Pacific is also
progressively reopening its global lounges.
The airline will this month
reopen lounges at Tokyo Narita and Singapore Changi airports, while March
will see the lounge at Suvarnabhumi
Airport near Bangkok welcome guests once again and Manila's Ninoy Aquino International Airport
is slated to reopen in April.
The lounge at Tokyo Narita has relocated to a new
space by Gate 71 and is now more than two-times larger than the
previous lounge and offers almost double the number of seats.
Customers can also look forward to enjoying the
airline's signature lounges at San Francisco International
Airport, Beijing Capital International Airport, Taipei Taoyuan
International Airport, and Vancouver International Airport in the
second and third quarters of 2023.
Outside of Hong Kong, Cathay Pacific's First and
Business class lounges at London Heathrow Airport, and its lounges
at Shanghai Pudong International Airport and Tokyo (Haneda)
International Airport are already open to eligible customers.
Latest videos: Running
Lights – Lumefit Premium 360° Reflective Vest Review, Noise
Cancelling Ear Plugs for a Perfect Night's Sleep,

Steven Howard Outlines Travel News Asia's Video and Podcast Plans
for 2023, Amari
Watergate Bangkok – 4K Video Interview with Sukamal
Mondal, Area GM.
[ad_2]

Source link