CWT Meetings & Events Upgrades Planning Service with Two Solutions
[ad_1]


(01/02/23)
 CWT Meetings & Events has introduced two new
solutions to help event organizers create a better attendee
experience: a tool that facilitates collaboration with planners for designing event websites; and,
chat support for event attendees who need assistance.
The new online website collaboration tool offered
by CWT M&E streamlines the often complicated, multi-person,
multi-step process of setting up an event website.
A client can now simply
look at a web page on their screen, mark up changes and share them
with the CWT M&E team at the click of a button. Change requests
and task statuses are more easily understood, and actions readily
assigned amongst those working on the project.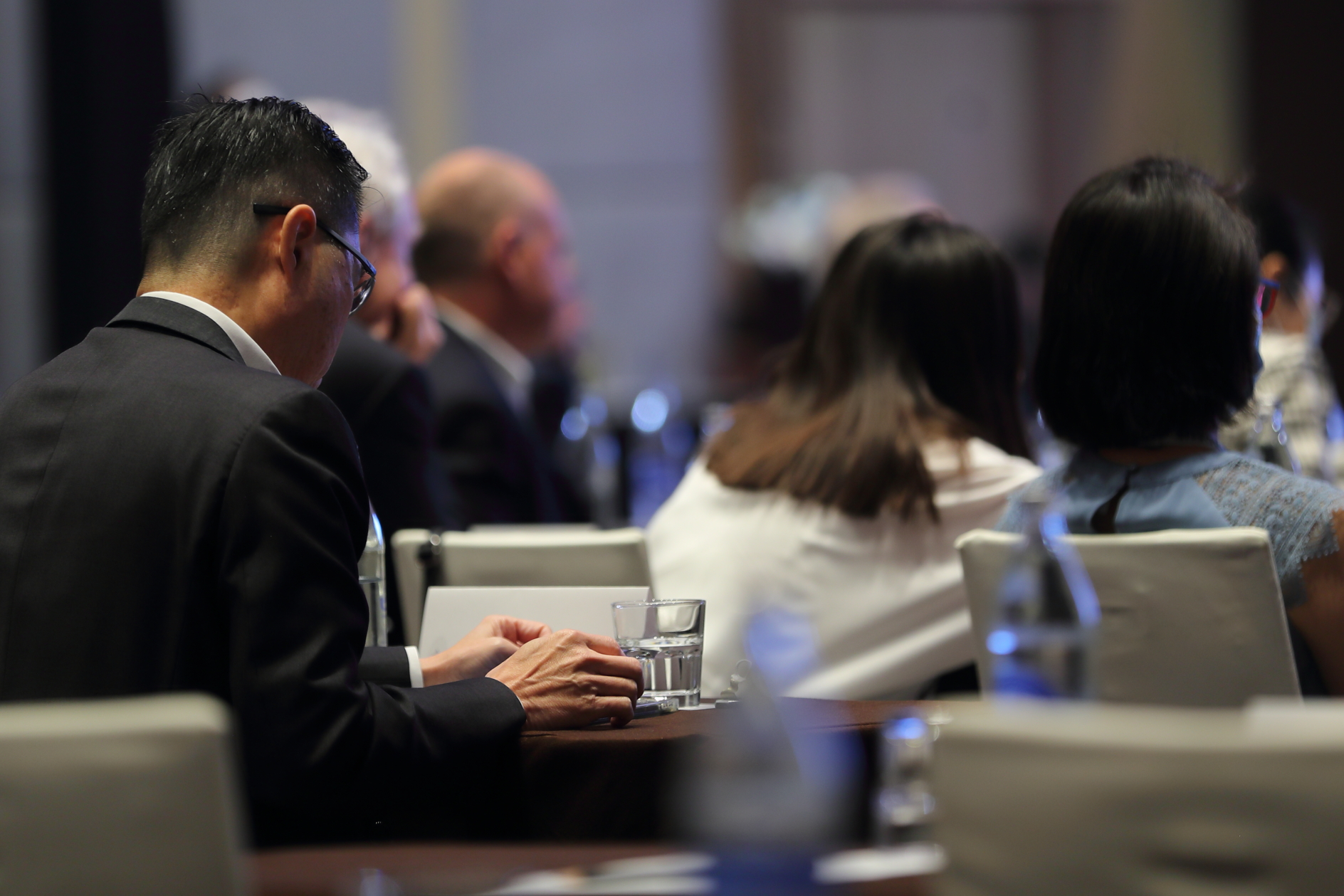 Delegates at a conference. Picture by Steven Howard of TravelNewsAsia.com
Not only is the solution designed to
increase efficiency and create a better experience for the client,
it also frees up time for CWT M&E's web builders to be more
creative and consultative.
During a pilot roll-out last year with
one of CWT M&E's global tech clients, the tool helped cut down the
time to build event websites by as much as 20-30%.
CWT M&E has also added live chat
support to its portfolio of attendee engagement and management
services.
The chat service can be integrated into the event
website, providing attendees with another channel to get
assistance with their travel arrangements, registration, and other
requests, as well as technical support for virtual and hybrid
events.
"A great attendee experience starts well before
the event itself," said Rachel Lunderborg, Senior Director, Global
Process & Technology, CWT Meetings & Events. "Our new website
collaboration tool enables event organizers to create better,
fit-for-purpose websites more quickly. Meanwhile, with chat
support, attendees are able to get assistance in real-time, when
they need it. Both these solutions will help organizers
significantly elevate the attendee experience pre-, during, and
post-event."
Both the website collaboration tool and chat
support are included in CWT M&E's standard event planning and
management service.
Latest videos: Noise
Cancelling Ear Plugs for a Perfect Night's Sleep,

Steven Howard Outlines Travel News Asia's Video and Podcast Plans
for 2023, Amari
Watergate Bangkok – 4K Video Interview with Sukamal
Mondal, Area GM, Bangkok Riverside Fest 2023 – 4K Video
Interview with Frederic Kolde, Business Travel Trends in Asia Pacific – Video Interview with Brett Thorstad, Sabre.
[ad_2]

Source link