Digital Commerce M&A Normalises After Record-Breaking 699 Deals in Q1 2022, Reveals Hampleton Partners
[ad_1]

London, 2 February 2023 – Digital Commerce M&A experienced a record-breaking start to 2022 with 699 recorded deals, according to Hampleton Partners' Digital Commerce M&A Market Report, published today, as the Covid-inspired digitalisation of both work and home, and investor interest in the sector continued to impact the sector.
Although subsequent drops in deal volumes during the following three-quarters – 544 in Q2, 451 in Q3 and 473 in Q4 – resulted in a full-year count of 2,167 deals during 2022, a nine per cent decrease in 2021's 2,370 deals, they represent a higher 'new normal' than pre-Covid.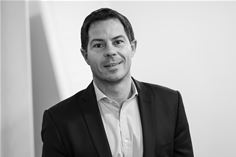 Ralph Hubner, sector principal, Hampleton Partners
Ralph Hübner, director, Hampleton Partners, said: "The downturn in digital commerce deal volume from the second quarter mirrors the overall decline of the M&A market. Political and economic uncertainties, as well as the market's inherent inclination to normalise after a period of high activity and volatility, caused this downswing.
"But we see in these numbers a 'new normal', which is significantly higher than pre-pandemic. Acquirers are continuing to seek new digital technologies, but have become more selective and risk averse. We still see a large market with strong multiples for mature and healthy companies in digital commerce. Equally, we believe that the market for unhealthy companies is limited."
The international M&A and corporate finance advisory firm for technology companies' Digital Commerce report covers the internet services and portals, digital commerce software, agencies and services providers, media, social and gaming, and online retail segments.
Top Digital Commerce acquirers
Three companies made more than 10 acquisitions over the past 30-months:
Embracer Group – 19 acquisitions, including Crystal Dynamics, Square Enix, and Aspyr Media.
Tencent – 15 acquisitions, including game design and development studios Shift Up, Inflexion Studios and 1C Entertainment.
Animoca Brands – 11 acquisitions, including TinyTap, WePlay Media and BDVL OU.
Hampleton's report registered 5,474 active acquirers in the past 30-months.
The two segments which saw the most significant growth were Media, Social and Gaming and Agencies and Service Providers.
Media, Social & Gaming deal volume on a new level
The Media, Social & Gaming sector was transformed with the onset of COVID in Q4 2020 with the result that transaction volumes rose by 134 per cent from 2020 to 2021. In post-pandemic 2022 the transaction count declined by -27 per cent to 438 with the normalisation of the market at a higher 'new normal' than pre-pandemic.
GamingTech deals have been particularly prolific with a record number of around 97 deals in the online gaming segment.
Agencies and Service Providers
Transactions in Agencies & Service providers increased by 8 per cent year over year to an unprecedented level of 312 deals.
The trailing 30-months EBITDA multiples saw a slight decline from 7.7x to 7.5x, while revenue multiples remained level.
The future of Digital Commerce M&A
Ralph Hübner continued: "Based on current conditions, we believe that in the next two to three years the global, 'unified' Digital Commerce M&A market is likely to become more segmented and display stronger regional differences in terms of deal value and multiples, as some individual economies outperform others."
Download the full Hampleton Partners' Digital Commerce M&A Market Report here: https://www.hampletonpartners.com/reports/digital-commerce-report/
ENDS
Note to Editors:
Hampleton Partners' M&A Market Reports are compiled using data and information from the 451 Research database (www.451research.com); Capital IQ and CB Insights.
Media Contact for interview requests, reports and photography:
Jane Henry
Marylebone Marketing
E: [email protected]
M: +44 789 666 8155
W: marylebonemarketing.com
About Hampleton Partners
Hampleton Partners is at the forefront of international mergers and acquisitions and corporate finance advisory for companies with technology at their core. Hampleton's experienced deal makers have built, bought and sold scores of fast-growing tech businesses and provide hands-on expertise and unrivalled advice to tech entrepreneurs and companies which are looking to accelerate growth and maximise value.
With offices in London, Frankfurt, Stockholm and San Francisco, Hampleton offers a global perspective with sector expertise in: Artificial Intelligence, Autotech, Cybersecurity, Digital Commerce, Enterprise Software, Fintech, Healthtech, HR Tech, Insurtech and IT & Business Services.
Follow Hampleton on LinkedIn and Twitter. For more information visit http://www.hampletonpartners.com


[ad_2]

Source link