Dusit Preparing to Open First Two Hotels in Japan
[ad_1]


(22/02/23)
 Dusit is preparing to open its first two hotels
in Japan, bringing its highly respected brand of gracious Thai hospitality
to the country for the first time.
The Asai Kyoto Shijo and Dusit
Thani Kyoto are scheduled to open in June and September,
respectively.
Operating under the company's flagship brand, the Dusit Thani Kyoto will offer a luxurious experience in the city's Hanganji Monzen-machi district,
just 850 meters from Kyoto Station
and close to Nishi Honganji Temple, an UNESCO World Heritage Site,
and other major attractions.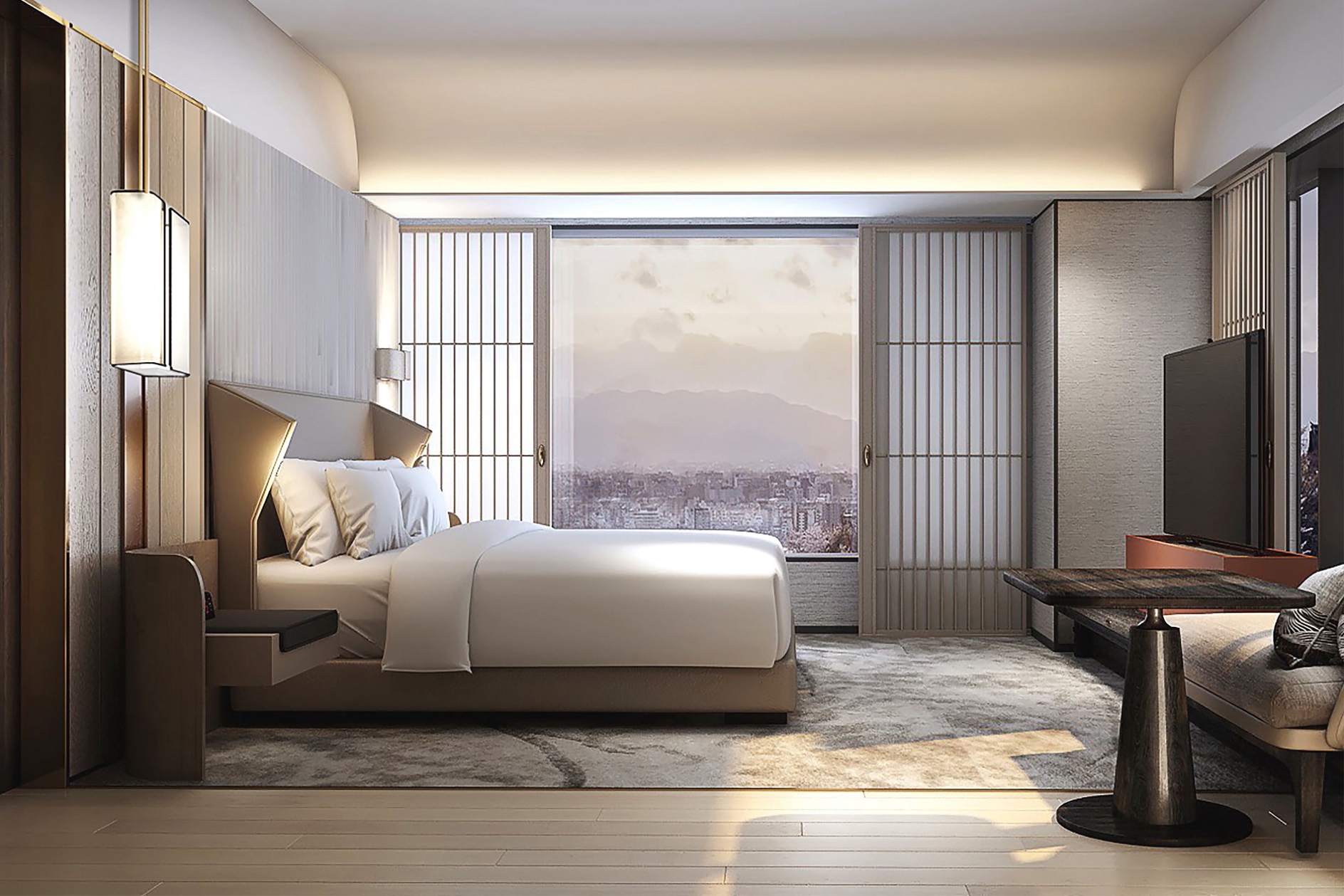 Room at the Dusit Thani Kyoto
Alongside 150 guest
rooms set over four floors, the luxury hotel will feature a
variety of F&B outlets, a choice of meeting and event
spaces, a fitness centre, and a Devarana Wellness centre offering
a fusion of ancient Thai and traditional Japanese massage
treatments, therapies and rituals.
"We are delighted to
debut our unique brand of Thai-inspired gracious hospitality in
the historic city of Kyoto and pay homage to the cherished bond
between Thailand and Japan through our dynamic hotel offerings," said Suphajee Suthumpun, Group CEO, Dusit International. "Our journey in the hotel segment begins in
June with the opening of the lifestyle oriented Asai Kyoto Shijo,
followed by the grand opening of the luxurious Dusit Thani Kyoto
in September, and we eagerly await this exciting new chapter for
our hotel business."
Scheduled to open ahead of Dusit Thani Kyoto in
June, the Asai Kyoto Shijo comes under Dusit's distinctive
lifestyle brand.
The new 114-key hotel is
located in Shijo-Karasuma, near the famous Nishiki Market in the
city's renowned Downtown area, and offers compact rooms that focus on the essentials – such as superior quality beds and powerful
showers, as well as a lounge cum restaurant
inspired by Thailand's delicious street food.
The company is also exploring options to expand
its hotel portfolio to other cities in Japan such as Fukuoka, Osaka and Tokyo, as
well as seeking
opportunities to introduce other business units in adjacent
industries too.
"With
a deep reverence for the best that both Japan and Thailand have to
offer – from culinary arts to music and design – our goal is to
not only provide luxury and lifestyle accommodation, but also to
contribute to the local community in a meaningful and sustainable
way – just as we have done at the luxury chalet rentals we manage
under Elite Havens in Niseko," added Khun Suphajee.
Dusit's property portfolio currently
spans 16 countries and comprises 48 hotels operating under Dusit
Hotels and Resorts' six distinct brands and more than 300 luxury
villas under Elite Havens. More than 60 Dusit Hotels and Resorts
are in the pipeline worldwide.
Latest videos: Noise
Cancelling Ear Plugs for a Perfect Night's Sleep,
Running
Lights – Lumefit Premium 360° Reflective Vest Review,

Steven Howard Outlines Travel News Asia's Video and Podcast Plans
for 2023, Amari
Watergate Bangkok – 4K Video Interview with Sukamal
Mondal, Area GM.
[ad_2]

Source link