Emirates to Resume Tokyo Haneda Flights in April
[ad_1]


(12/01/23)
 Emirates has confirmed that it will resume
flights to
Tokyo-Haneda, Japan effective 2 April 2023.
Operated by one of Emirates' latest Boeing 777
'Game Changer' aircraft, flight EK312 is scheduled to depart Dubai at
07:50 and arrive at Haneda (HND) at 22:35. The return flight,
EK313, is timed to leave Haneda at 00:05, arriving in Dubai at
06:20.
Between 2 June 2023 and 1 October 2023, flight
EK313 will still depart Haneda at 00:05 but will arrive in Dubai
slightly earlier, at 05:50.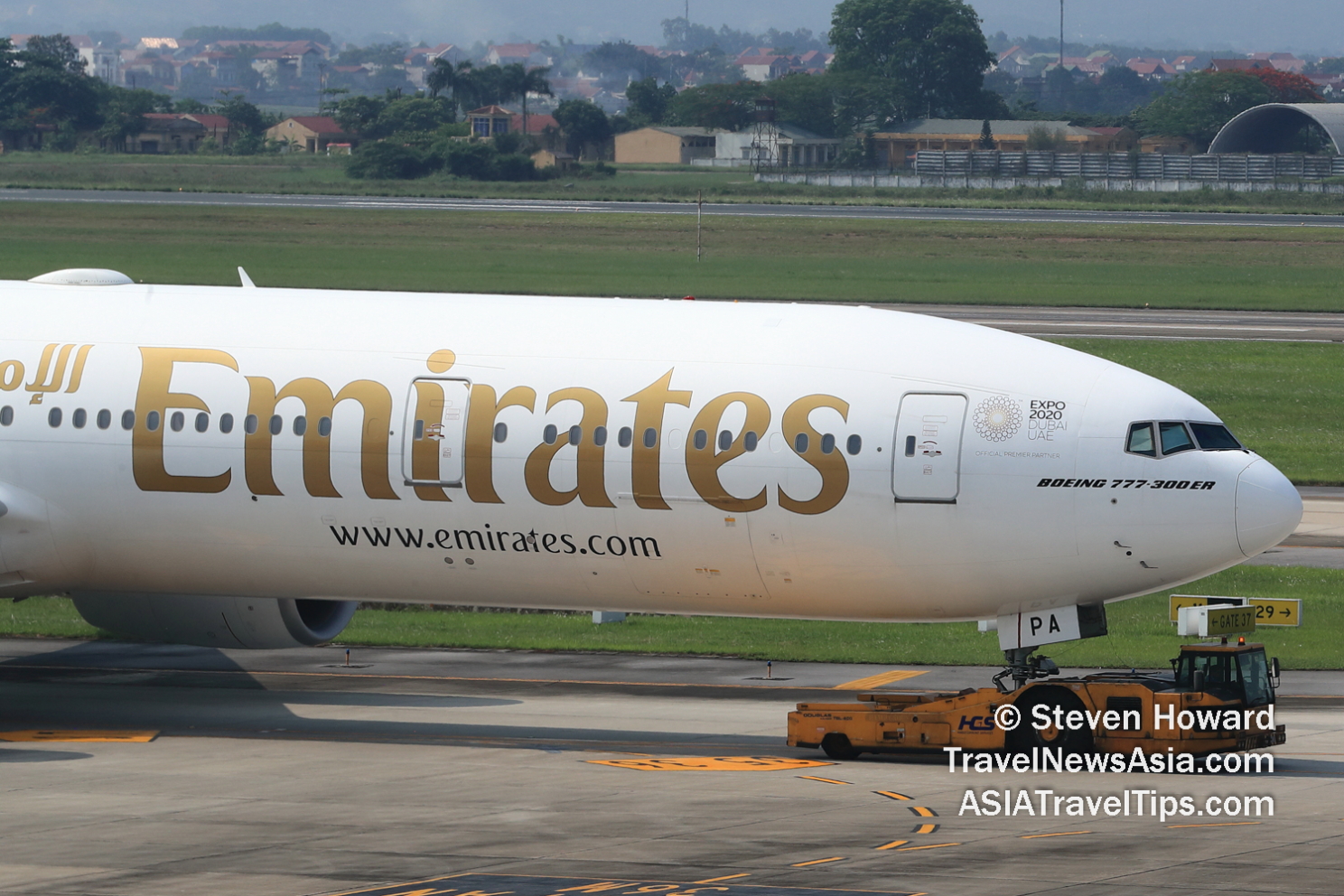 Emirates Boeing 777-300ER reg: A6-EPA. Picture by Steven Howard of TravelNewsAsia.com
Emirates' return to Haneda will further boost the
airline's operations in the market, alongside its daily A380
service to Tokyo-Narita and a daily Boeing 777 service to Osaka.
The airline also offers passengers access to 26 additional domestic cities in
Japan and 10 regional points via Tokyo and Osaka, through its
codeshare partnership with Japan Airlines.
With the addition of Tokyo-Haneda, Emirates
takes its global network up to 141 points across 6 continents,
including 10 cargo-only destinations.
Emirates Boeing 777 'Game Changer'
From First
Class through to the Business and Economy Class cabins, the latest
Emirates Boeing 777 aircraft features ergonomically designed
seats, multi-million dollar upgrades and the latest version of the
ice inflight entertainment system across all cabins.
Designed with
an emphasis on customer comfort and ultimate privacy,
Emirates 'Game Changer' Boeing 777 private suites in First Class feature
floor-to-ceiling sliding doors and the latest design features
against cool grey colourscapes. Offering up to 40 square feet of
personal space each, the spacious, fully-enclosed private suites
are laid out in a 1-1-1 configuration, for a total of six suites.
Emirates currently operates
its latest Boeing 777-300ER aircraft fitted with its 'Game
Changer' fully-enclosed First Class suites to Brussels, Geneva,
Nice, London Stansted, Frankfurt and Zurich.
Latest HD video interviews: Amari
Watergate Bangkok – 4K Video Interview with Sukamal
Mondal, Area GM, Bangkok Riverside Fest 2023 – 4K Video
Interview with Frederic Kolde, Business Travel Trends in Asia Pacific – Video Interview with Brett Thorstad, Sabre.
[ad_2]

Source link