Fanny Guibouret Moves to Japan as GM of Four Seasons Hotel Kyoto
[ad_1]


(23/02/23)
 Fanny Guibouret has moved to Japan as General
Manager of the Four Seasons Hotel Kyoto.
Prior to joining Four Seasons, Fanny worked as GM
of the Hotel du Louvre by Hyatt in Paris, where she led the
property through a transformative journey spanning takeover,
renovation and rebranding.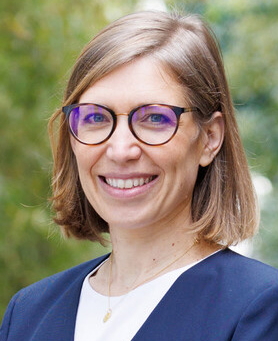 Fanny Guibouret
Hospitality runs in Fanny's blood. With both her
parents working with Club Med, she grew up in resorts around the
world, all the way from Paris to New Caledonia.
A veteran hotelier with
more than 20 years of her own experience, Fanny
had until now spent almost her entire career with Hyatt, starting
as a Front Desk Agent at the Hyatt Regency Paris – Charles de
Gaulle in 1998.
Fanny spent over 5 years at that hotel, rapidly
moving up the ranks before moving to Morocco in 2003 as Front
Office Manager of the Hyatt Regency Casablanca.
Almost three years later, and the hotel promoted
Fanny to Director of Rooms, then EAM Sales & Marketing, before
appointing her as Hotel Manager in 2009.
Fanny returned to the beautiful city of Paris in
2013 and stayed with the Hotel du Louvre until she moved to Japan
with Four Seasons last month.
Fanny holds a diploma in
hospitality from Cours Hôtelier de Besançon in France, as well as
a diploma in Japanese from Gakken GEM International Academy in
Tokyo. Spanning iconic destinations such as Paris and Casablanca,
her professional journey has covered multiple functions, including
front office, catering sales, rooms, and sales and marketing.
Fanny, a winner of the Jay A. Pritzker Award for
GM of the Year, can speak French, English, Spanish and Japanese.
She is married and has four children.
Latest videos: Noise
Cancelling Ear Plugs for a Perfect Night's Sleep,
Running
Lights – Lumefit Premium 360° Reflective Vest Review,

Steven Howard Outlines Travel News Asia's Video and Podcast Plans
for 2023, Amari
Watergate Bangkok – 4K Video Interview with Sukamal
Mondal, Area GM.
[ad_2]

Source link