Finnair to Operate 300+ Flights Per Day in Summer 2022
[ad_1]

(25 Mar 2022, 11:46 +07)
 As the closure of Russian airspace continues, Finnair
has confirmed that it will operate flights to
almost 70 European destinations, five North American destinations
and eight Asian destinations, including a new destination Mumbai,
from its Helsinki hub during the summer season 2022.
"Summer sees us increasing flights to over 300
daily flights," said Ole Orvér, Finnair Chief Commercial Officer.
"We continue to serve our key Asian destinations despite the
longer routings caused by Russian airspace closure, and also have
an excellent offering in Europe and North America."
Some long-haul flights to Asia have been cancelled due
to the closure of Russian airspace, and consequently, frequencies in Finnair's European network
have been adjusted due to the resulting decrease
in transferring customers.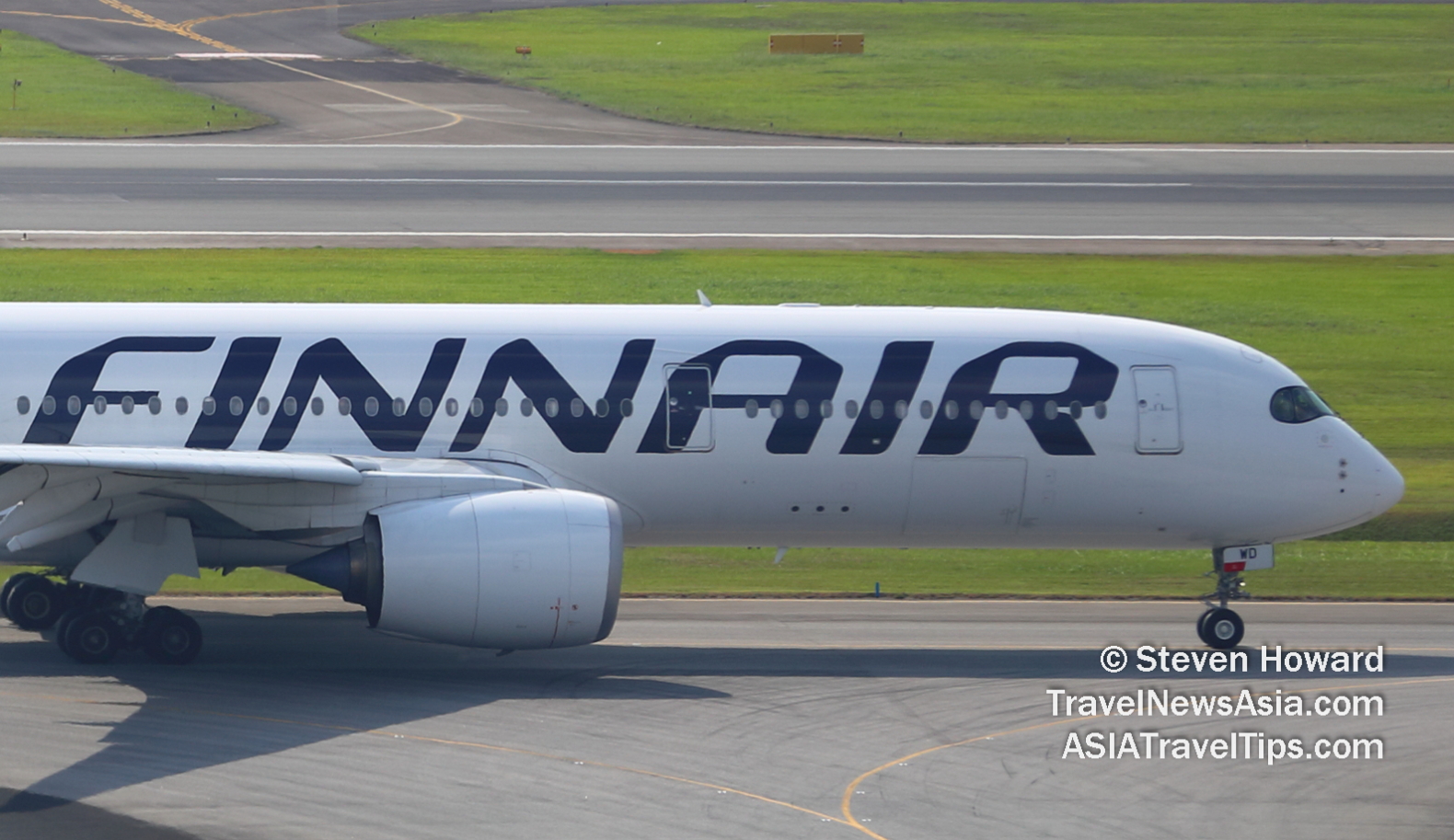 Finnair A350-900 reg: OH-LWD. Picture by Steven Howard of TravelNewsAsia.com
Finnair's Asian offering comprises of daily
connections to Bangkok, Delhi, Singapore and Tokyo, thrice weekly
flights to Seoul, two flights per week to Hong Kong, a weekly
frequency to Shanghai, and thrice weekly flights to Mumbai, India.
Ticket sales for the Mumbai flights are expected to commence on 5 April
2022.
Finnair has suspended its other services to Japan for
the summer 2022 season. The airline was originally scheduled to serve Tokyo Narita and Haneda
airports, Osaka, Nagoya, Sapporo and Fukuoka with a total of 40 flights
per week.
The airline has also postponed the launch of its new
Busan route.
On Sunday, 27 March, Finnair will launch four
flights per week to Dallas
Fort Worth, timed to offer full connectivity with
American Airline's extensive network in the US.
Another new route,
Seattle, will open on 1 June 2022 with a thrice weekly frequency.
Finnair
also flies from Helsinki to New York JFK and to Chicago daily, to Los
Angeles thrice weekly, as well as daily from
Stockholm Arlanda to New York JFK and to Los Angeles four times
per
week.
In Europe, Finnair has a strong network almost 70
destinations, including Southern Europe leisure destinations such
as Alicante, Chania, Lisbon, Malaga, Nice, Porto and Rhodes, all
served with several flights per week.
Those seeking city
experiences will enjoy the at least double daily connections
Finnair offers to key European cities like Amsterdam, Berlin,
Brussels, Hamburg, London, Milan, Paris, Prague and Rome.
In
Scandinavia and the Baltics, Finnair offers multiple daily flights
to the capital cities of Stockholm, Copenhagen, Oslo, Tallinn,
Riga and Vilnius.
See also:

Exclusive Travel Industry Interview with Kurt Ekert, President of
Sabre.
[ad_2]

Source link