Gopass Global to Expand Travel Risk Assessment Solution
( 2 Mar 2022, 11:27 +07)
 Gopass Global has unveiled plans to expand its
focus beyond COVID19-related travel risks, to incorporate a full
risk assessment model, including social, environmental and
geo-political risks.
"Travel risk is constantly evolving and so we need
to evolve too," said Gopass Global CEO, Mark Radford. "The
terrifying war in Ukraine and the far-reaching impact of
sanctions, including airspace rights, are just another reminder of
the volatility facing travellers in a globally-connected world."
Radford explained that during recent successful
Series A funding discussions, investors expressed their enthusiasm
for the planned expansion, viewing it as a logical progression for
the company lauded by Microsoft for its innovation and insightful
use of AI.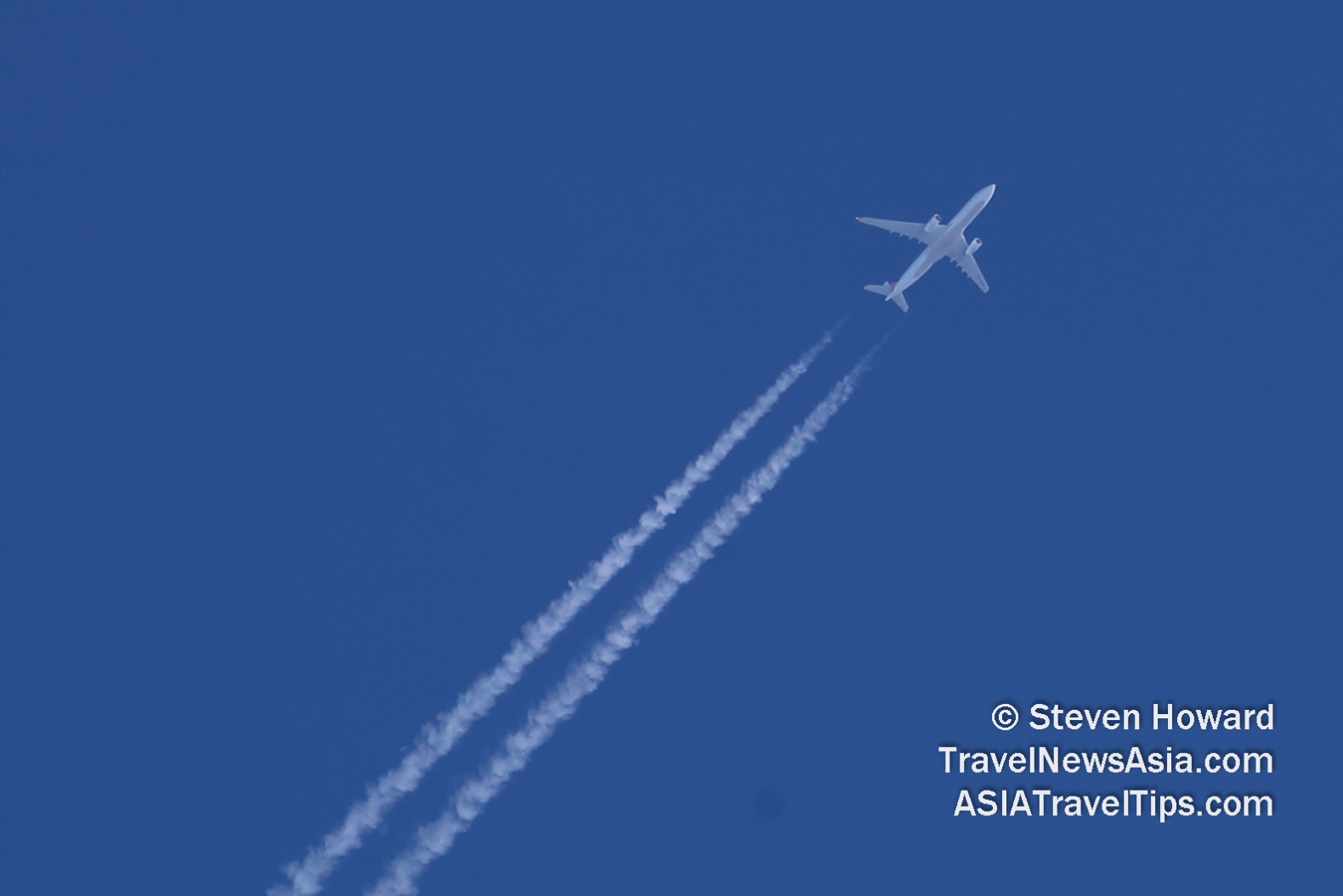 Philippine Airlines A330-300 reg: RP-C8766. Picture by Steven Howard of TravelNewsAsia.com
"Our work with COVID-related risk is far from
done," Radford added. "The grim reality is that mutations of the
virus, such as the BA.2 sub-variant now spreading in South Africa,
will be with us for many years to come. But we also recognise that
we have done a lot of the groundwork to build a more complete
travel risk solution which fits perfectly with our mantra to help
people everywhere to travel more safely."
Within just a year of operation, Gopass says that
it has delivered thousands of COVID19-related risk assessment
reports to business and leisure travellers across the world.
The key to Gopass' growth has been its ability to
use AI to interrogate 35 sources of global risk data in near
real-time and share the most relevant information via simple,
user-friendly reports or an interactive bio-risk map.
Users can quickly learn about changes in border
control rules, vaccination rates, testing and quarantine
requirements and receive a risk score for their planned flight.
Radford says the risk score is particularly
helpful for corporate travel managers and businesses wanting to be
compliant with ISO 31030 travel risk management guideline
introduced last year.
Gopass is currently planning on how best to
develop and rollout the broader offering, which will examine
factors such as ongoing conflicts, militarization and social
cohesion, before year-end.
"We'll share more details of the new model closer
to launch. In the interim, we are continuing to make improvements
to our COVID-risk assessments and will release a new leisure
travel-focused solution within the coming weeks," Radford said.
PODCAST
Editor's note:
As the above video interview was conducted over the internet, I
would like to apologise that the audio and visual quality are not
up to the same HD/UHD quality that they normally would be. Hopefully it won't be too
long until we are once again conducting exclusive video interviews
in person, but for now we have to make do with what we have. Thank
you.