Hyatt Signs First Unbound Collection Hotel in Tokyo
[ad_1]


(24/01/23)
 Hyatt has signed a management agreement
with Mori Building for the first Unbound Collection
hotel in Tokyo, the brand's second in Japan.
Slated to open in late 2023, the 205-room Hotel Toranomon Hills
will be part of the new Toranomon Hills Station Tower, the
final major addition to the evolving Toranomon Hills global business hub.
The building, which will be directly connected to Toranomon Hills Station on the Tokyo Metro Hibiya subway line,
will house office space, restaurants and a multifunctional
complex on its top floors incorporating a main hall, galleries,
studios, and a Vertical Garden City which will include a rooftop garden, steeped gardens, flowing
streams and even a swimming pool.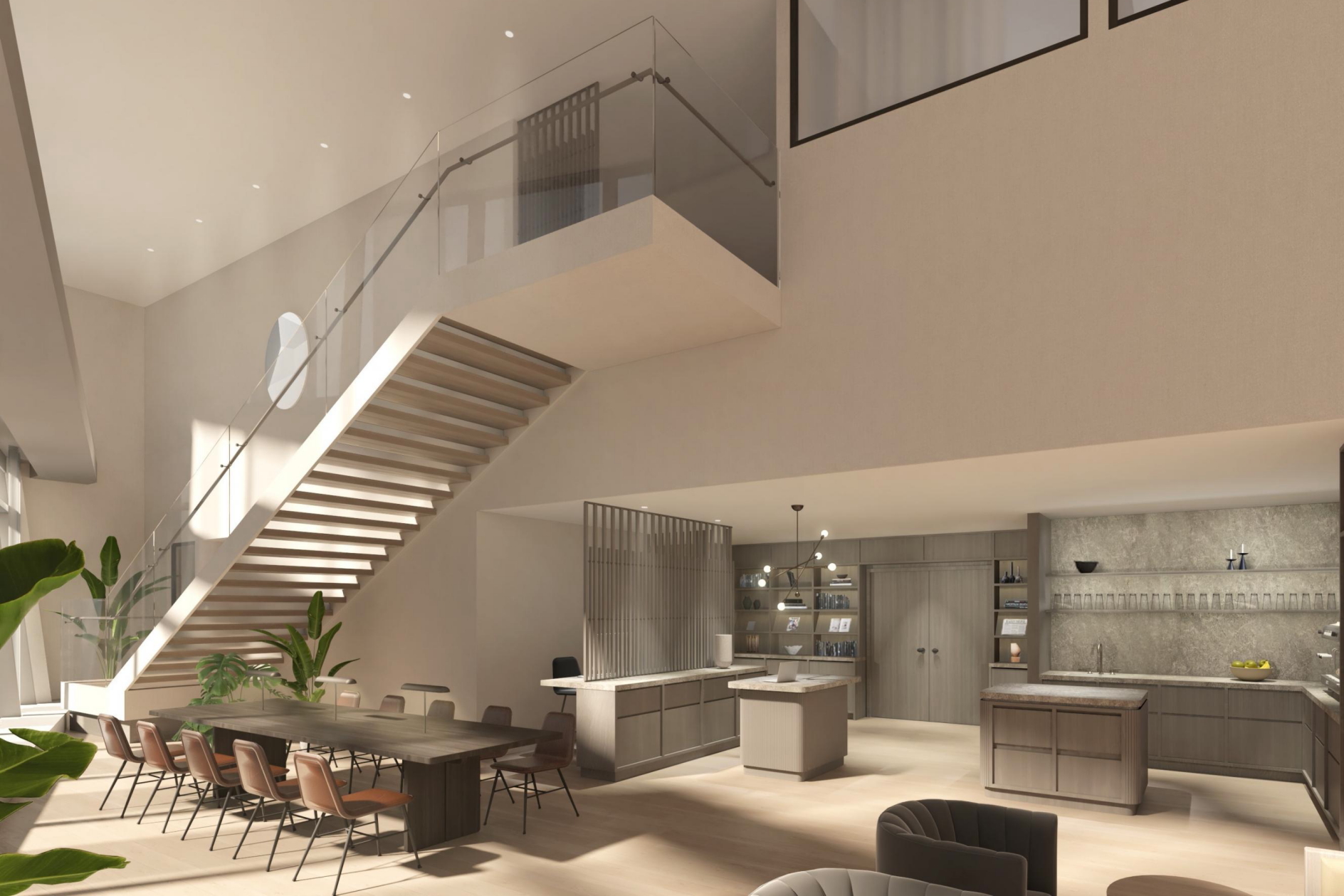 Lounge at Hotel Toranomon Hills
The Hotel Toranomon Hills will
occupy part of the tower's first floor as well as the building's 11th to 14th
floors.
"We are thrilled for these plans to debut The
Unbound Collection by Hyatt brand to Tokyo with Hotel Toranomon
Hills as part of the landmark Toranomon Hills Station Tower, which
will be a cosmopolitan focal point within Tokyo's newest and
innovative business hub for international citizens," said Sam Sakamura, Hyatt's
Vice President Japan and Micronesia. "As Hyatt
seeks further growth of its lifestyle and luxury brand portfolio, we are focused on building personal relationships with owners who
will help us expand our brands in key markets and deliver the
world-class product and service for which Hyatt is known. We are
grateful for the continued trust and support of Mori Building and
Mori Hospitality Corporation and are honored to grow our
collaboration with the launch of this milestone development."
The hotel's interiors will be designed by Space Copenhagen, a
Danish design studio, marking its first project in Japan.
At the social heart of
the hotel will be the lounge on the 11th and 12th floors
(pictured) offering guests co-working stations, meeting rooms and complimentary
refreshments, as well as a
relaxation zone with shower facilities for those who arrive
early or have late departures.
Culinary experiences at the
hotel will include a signature Sergio Herman restaurant, as well
as a café and bar on the first floor.
"Launching an international-standard hotel is essential for the
further expansion and evolution of Toranomon Hills as a new
international hub and global business center capable of attracting
travelers from all over the world," said Shingo Tsuji, President
and Representative Director of Mori Building Co. "We are thrilled
to work with Hyatt on this project, as Hyatt is a long-time
collaborator of ours and one of the world's most well-known and
trusted names. We look forward to offering one-of-a-kind urban
experiences unique to The Unbound Collection by Hyatt brand with
the debut of Hotel Toranomon Hills."
Once open, Hotel Toranomon Hills will be the
second Unbound Collection by Hyatt hotel in Japan, joining the Fuji Speedway Hotel in Shizuoaka.
Latest HD video interviews: Amari
Watergate Bangkok – 4K Video Interview with Sukamal
Mondal, Area GM, Bangkok Riverside Fest 2023 – 4K Video
Interview with Frederic Kolde, Business Travel Trends in Asia Pacific – Video Interview with Brett Thorstad, Sabre.
[ad_2]

Source link