Infovista launches TEMS™ Cloud to centralize orchestration, monitoring, analytics and reporting for network testing
[ad_1]

Award-winning TEMS portfolio leverages NLA Cloud Platform™ to streamline network testing and accelerate 5G roll-out
Paris, France – Tuesday 7th February 2023 – Infovista, the global leader in network lifecycle automation (NLA), today launched TEMS™ Cloud, its new cloud-native network testing orchestration and analytics solution. TEMS Cloud transforms the drive testing process from being engineering-driven to AI/ML data-driven, from manual to automated and from an activity very few can do to something that can be done by anyone. The solution allows a single highly skilled engineer to manage many more projects centrally from the back-office, while automation and guidance allow people with no specialist testing or RF skills to conduct the testing in the field. This significantly reduces the time and cost of network testing projects.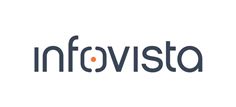 Infovista logo
TEMS Cloud enables network engineers to create multiple work orders containing test routines and drive routes and distribute these to field test teams across the country. By monitoring testing progress in real-time, engineers at HQ can address any testing issues while field teams are still on-site. Standardized 'definition of done' criteria ensure testing is aligned across teams and testers know when their testing is complete, reducing the need for time-consuming and costly repeat visits. TEMS Cloud analyzes the captured data in near real-time and creates the relevant reports and dashboards, storing all logfiles in a central repository so they can be leveraged by other engineers for further insights, avoiding the need for additional energy-consuming drive tests.
"The challenge with the old way of doing things was individual highly-skilled engineers conducted siloed network testing. They used their own approach, methodology and scripts," said Regis Lerbour, VP Product, Network Testing and RAN Engineering at Infovista. "They also spent a large amount of their valuable time in a car collecting measurements, only analyzing the results once they were back in the office. 5G demands a next-generation approach to network testing. TEMS Cloud enables engineers to focus on managing nationwide testing projects and analyzing results, not driving around the country collecting test data."
For analytics and reporting, TEMS Cloud provides dashboards that are aimed at specific user groups ranging from C-level to engineering. Integrating with Tableau, PowerBI and Grafana, engineers can leverage detailed analytics-focused dashboards for troubleshooting and optimization while senior management can track 5G network rollout progress, KPIs and performance benchmarked against competitors.
TEMS Cloud is powered by Infovista's cloud-native NLA Cloud Platform which provides common telco-specific functions such as automation, analytics, and data correlation engines to power Infovista solutions across the entire network lifecycle, including Planet AI-driven RF network planning, TEMS™ network testing solutions and the Ativa™ Suite of applications for automated assurance and operations.
The NLA Cloud Platform™ unifies network planning, testing, and automated assurance and operations and breaks the limitation of traditional siloed-solution approaches. This brings greater use case innovation, agility, and interoperability for CSPs', unlocking new cross-cycle processes such as Precision Drive Testing™, which leverages 5G network, service and customer data, and ML/AI techniques to increase the speed and accuracy of 5G testing. The data-driven and automated network testing solution supports a wide range of network-testing scenarios, from new site verification to user-experience validation.
At MWC Barcelona 2023 (Hall 5, Booth 5C61) Infovista will showcase TEMS Cloud alongside, Planet Cloud and Network Lifecycle Automation solutions and use cases. With the theme of 'See 5G Work Smarter: Realized by Network Lifecycle Automation', Infovista executives and technology experts will share real-world use cases to show how mobile operators are using NLA to accelerate deployments, maximize revenue, and optimize the customer experience potential of 5G networks. To book a meeting with us at MWC23, please go to our dedicated event landing page.
For more information on Infovista's TEMS Cloud, please visit: https://www.infovista.com/products/network-testing-optimization/tems-cloud-network-test-automation
To learn more about how testing is evolving and how operators can meet their new testing requirements without increasing costs, download the new whitepaper by Monica Paolini, founder and president of analyst and consulting firm Senza Fili, The evolution from drive testing to multi-level automated testing in 5G.
About Infovista
Infovista is the global leader in network lifecycle automation (NLA) for the next-gen networks era. With its unique NLA approach, Infovista allows communications service providers (CSPs) and enterprises to improve their network performance and customer experience, optimize their productivity, and reduce their costs, while maximizing return on their investments. Spanning the entire network lifecycle, Infovista's products and solutions leverage an open, integrated, cloud native portfolio that automates tasks, flows, analytics, and decisions to the greatest extent possible. More than 1,700 customers, including 400 Mobile Network Operators, around the world rely on Infovista to plan, design, deploy, test, operate, support, optimize, evolve, report on and monetize their networks – www.infovista.com
Media Contact
Richard Howson
Temono for Infovista
[email protected]
+44 (0) 7833 693 862
[ad_2]

Source link