Marriott Signs First Ritz-Carlton Reserve in South America
[ad_1]


(25/01/23)
 Marriott has signed the first Ritz-Carlton
Reserve in South America.
The luxury property will be part of Maraey, a
tourist-residential sustainable project in Costa do Sol (Sun
Coast) in the municipality of Maricá, Rio de Janeiro, Brazil.
The Ritz-Carlton Reserve in Maraey will join an
exclusive collection of just five other Ritz-Carlton Reserve
properties globally, with the others located in: Thailand, Japan, Indonesia,
Puerto Rico and Mexico.
Construction of the Brazilian property is scheduled to start in the
second half of this year.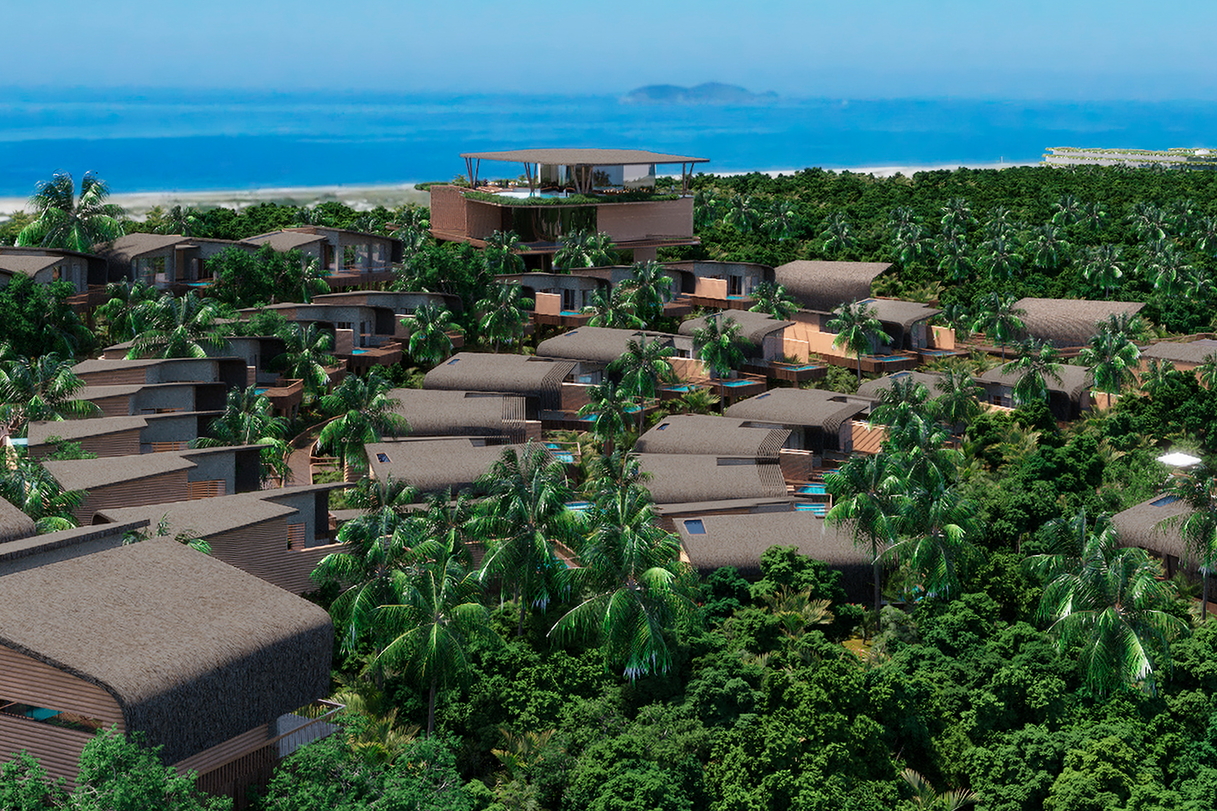 The Ritz-Carlton Reserve in Maraey, Maricá, Brazil
"We are thrilled to bring the exclusivity of
Ritz-Carlton Reserve to Brazil, creating a new luxury destination
for our discerning guests in South America. The property is an
important addition as we build out our luxury presence in the
region," said Laurent de Kousemaeker, Chief Development Officer
for Marriott International in the Caribbean and Latin America.
The Ritz-Carlton Reserve in Maraey will feature 58
villas designed to offer complete privacy and impressive
vistas of the ocean and surrounding Atlantic Forest ecosystem.
Measuring 90 to 155 sqm in size, the
villas will be fully sustainable and built from natural certified
wood. They will also be elevated from the ground, allowing native vegetation and
wildlife to thrive. Each will
feature a private pool measuring up to 60 sqm.
Resort amenities are
expected to include a wellness spa, pools, a dedicated leisure and sports area,
as well as a variety of F&B options.
An Environmental
Reference Center and native-regeneration nursery will provide
further opportunities for guests to connect with the rich and
diverse natural environment.
The property will also
feature 80 Ritz-Carlton two to five-bedroom Residences ranging in
size from 250 to 520 sqm with balconies, private pools, and gardens with a
bioclimatic design.
The residences will also include quarters for staff
and two to four garage spaces.
The residential complex will house
various leisure and sports areas, including a gym, event and
grilling spaces, pools, sports fields, meeting and home-office
rooms, a spa and beach club.
Residents will also be able to enjoy highly
personalized services, such as a chef and butler at the
residences, and more than 400 metres of beachfront.
"Welcoming
Ritz-Carlton Reserve to South America is a milestone for tourism
in Brazil, establishing a new paradigm for the market," said Maraey's CEO, Emilio Izquierdo.
"For us at Maraey, the partnership brings the perfect balance between ultra-luxury travel and the rare natural heritage of one of the
most biodiverse countries on the planet. We will combine the
forest, ocean, and lagoon, elements of a unique scenic assemble,
with the most exclusive and sophisticated guest experience
imaginable."
The Maraey development will also be home to a
JW
Marriott All-Inclusive resort and the first Rock In Rio branded
Autograph Collection in the world.
Latest HD video interviews: Amari
Watergate Bangkok – 4K Video Interview with Sukamal
Mondal, Area GM, Bangkok Riverside Fest 2023 – 4K Video
Interview with Frederic Kolde, Business Travel Trends in Asia Pacific – Video Interview with Brett Thorstad, Sabre.
[ad_2]

Source link