Marriott Signs Three Hotels in Brazil
[ad_1]


(18/01/23)
 Marriott has signed an agreement with Maraey,
Brazil's principal sustainable tourist-residential enterprise, for three distinct hotels in Maric, Rio de Janeiro.
Situated just 45 km from Rio de Janeiro, the
three-hotel complex is anticipated to mark the introduction of The Ritz-Carlton Reserve brand to Brazil and South America.
In addition, the planned JW Marriott is expected to be one of the
brand's first all-inclusive hotels in the world, while the
Rock in Rio – Autograph Collection, is slated to be the first
thematic hotel bearing the name of the popular festival that
attracts thousands of fans.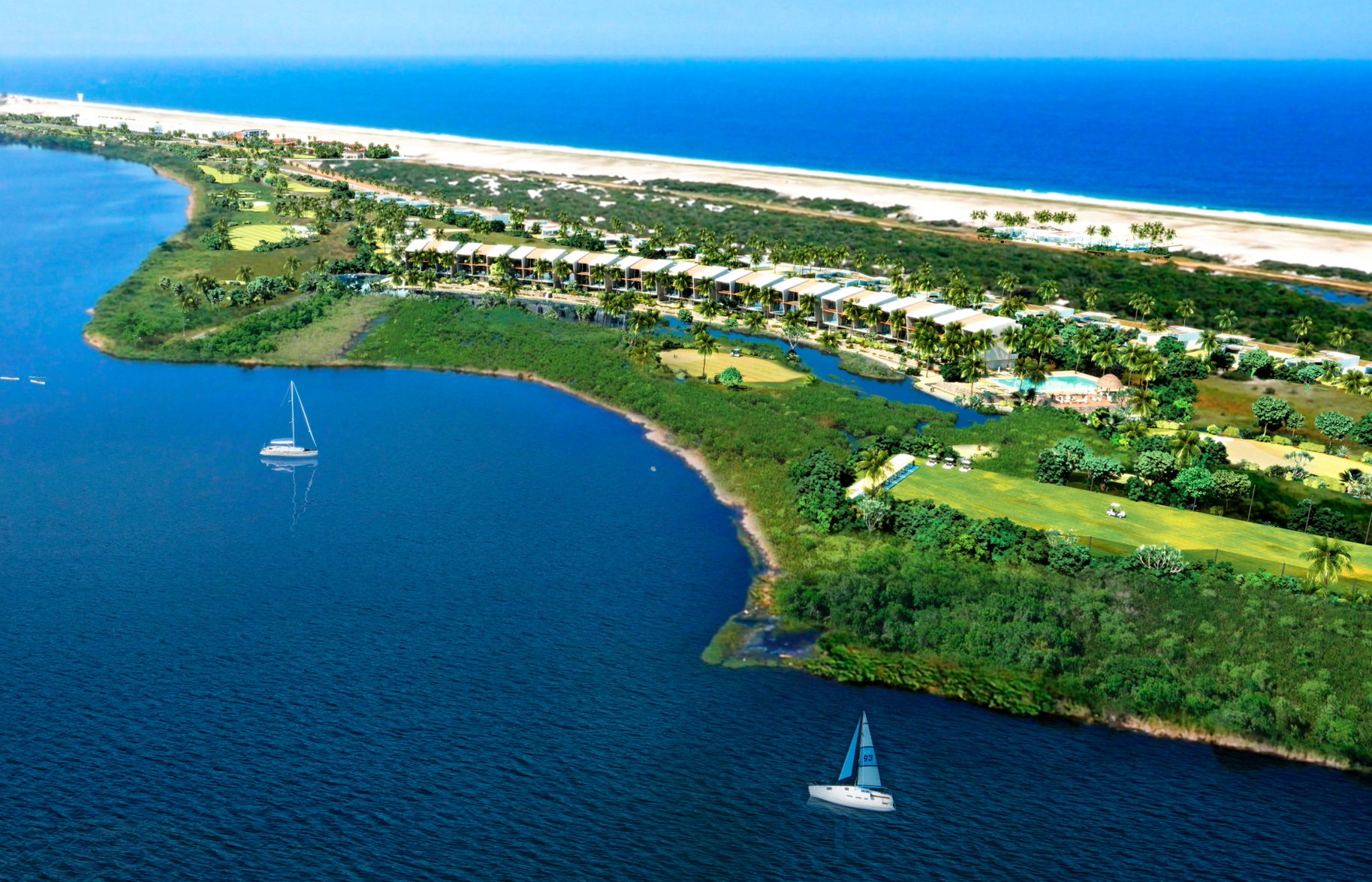 Marriott has signed an agreement with Maraey for three distinct hotels in Maric, Rio de Janeiro
We are excited to announce the agreement with Iniciativas
e Desenvolvimento Imobiliario Brasil for three hotels within their
vast Master Project in Maric, which will undoubtedly transform
the eastern part of Rio in the coming years, said Laurent de Kousemaeker,
Marriott International's Chief Development Officer for the
Caribbean and Latin America region. "In addition to the
quality of the projects and ideal beachfront locations, we were
impressed by the developers passion and commitment to raise
awareness around environmental sustainability, sociocultural
issues, and education, which aligns with our values.
With Maraeys estimated investment of
approximately US$360 million, the properties are expected to
feature more than 1,100 rooms, generate more than 16,000 direct
and indirect jobs during the building phase, and create over 3,500
positions once operational.
An Economic Impact Study, developed by
Abacus Group, indicated the hotels will catalyze economic and
tourism expansion in Rio de Janeiro state and Brazil, with a
projected 300,000 direct and 150,000 indirect visitors per year.
This agreement reinforces our commitment to
create a tourist center of excellence just a short distance from
Rio de Janeiro, in Maric, said Emilio Izquierdo, Chief Executive
Officer of Maraey. Each hotel has complementary visions
and the highest quality infrastructure, an exclusive leisure
experience, comfort, and well-being by the sea and the lagoon,
surrounded by the exuberant nature of the region. Also, in
association with these Marriott hotels, we anticipate developing
244 exclusive branded residences (villas, duplexes, and
apartments). Their unique architecture, quality construction, and
services will undoubtedly become South America's most exclusive
first and second-home residential development.
JW Marriott
The JW Marriott is anticipated to feature 120 guest
rooms, some offering more than 2,500 square feet with large patios
and swim-up pools, as well as 164 branded residences measuring up
to 6,000 square feet.
The all-inclusive hotel is situated at the edge of Maricas
lagoon and hills and is expected to showcase a variety of
entertainment spaces including restaurants, gyms, shops, pool
areas, a spa and a sports club.
Rock in Rio – Autograph Collection
Part of
Autograph Collection Hotels, the Rock in Rio complex is
anticipated to have 912 rooms in a beachfront, nearly
one-kilometer structure, and a variety of distinct entertainment. Among
the anticipated attractions are open-air shows by renowned
artists, indoor and outdoor recreational sporting activities,
wellness areas, and a convention center.
Rock in Rio goes beyond music, it is a true park of
experiences, and having a brand themed hotel has always been a
dream of mine, said Roberto Medina, President and Creator of Rock
in Rio. Through Rock in Rio – Autograph Collection, we will
provide all the expertise and care that we have with the festival
to this new venture. We will be even closer to our fans, creating
unique connections any day of the year in a place that will be
magical. Im sure that everyone who visits the property will take
away memories for a lifetime, just as the festival does.
Leading the project to bring the three hotels and
branded residences to life is the Abacus Group, an international
architecture and urbanism consultancy firm.
It has been an
exciting experience to develop this unique tourist and residential
proposal for Maraey, always focused on the highest parameters of
sustainability, innovation, construction and quality, including an
impressive range of experiences for future guests and residents,
said Daniel Miguel, CEO of Abacus Property Development.
Latest HD video interviews: Amari
Watergate Bangkok – 4K Video Interview with Sukamal
Mondal, Area GM, Bangkok Riverside Fest 2023 – 4K Video
Interview with Frederic Kolde, Business Travel Trends in Asia Pacific – Video Interview with Brett Thorstad, Sabre.
[ad_2]

Source link