Norse Atlantic Opens Ticket Sales on Two New Routes from London Gatwick
[ad_1]


(15/02/23)
 Norse Atlantic has opened ticket sales on two
new routes: London Gatwick – Orlando, and London Gatwick – Fort Lauderdale.
The Orlando flights are scheduled to take off on 25 May 2023,
while the Fort
Lauderdale service is slated to commence the following day on 26 May 2023.
Flights to Orlando will operate four times per week in May and
June, becoming a daily service in the height of the summer peak
season.
Norse will operate the Fort Lauderdale service
thrice weekly in May
and June, increasing to four flights per week for the rest of the
summer season.
The new routes will be in addition to the current
daily London to New York service that began in August 2022.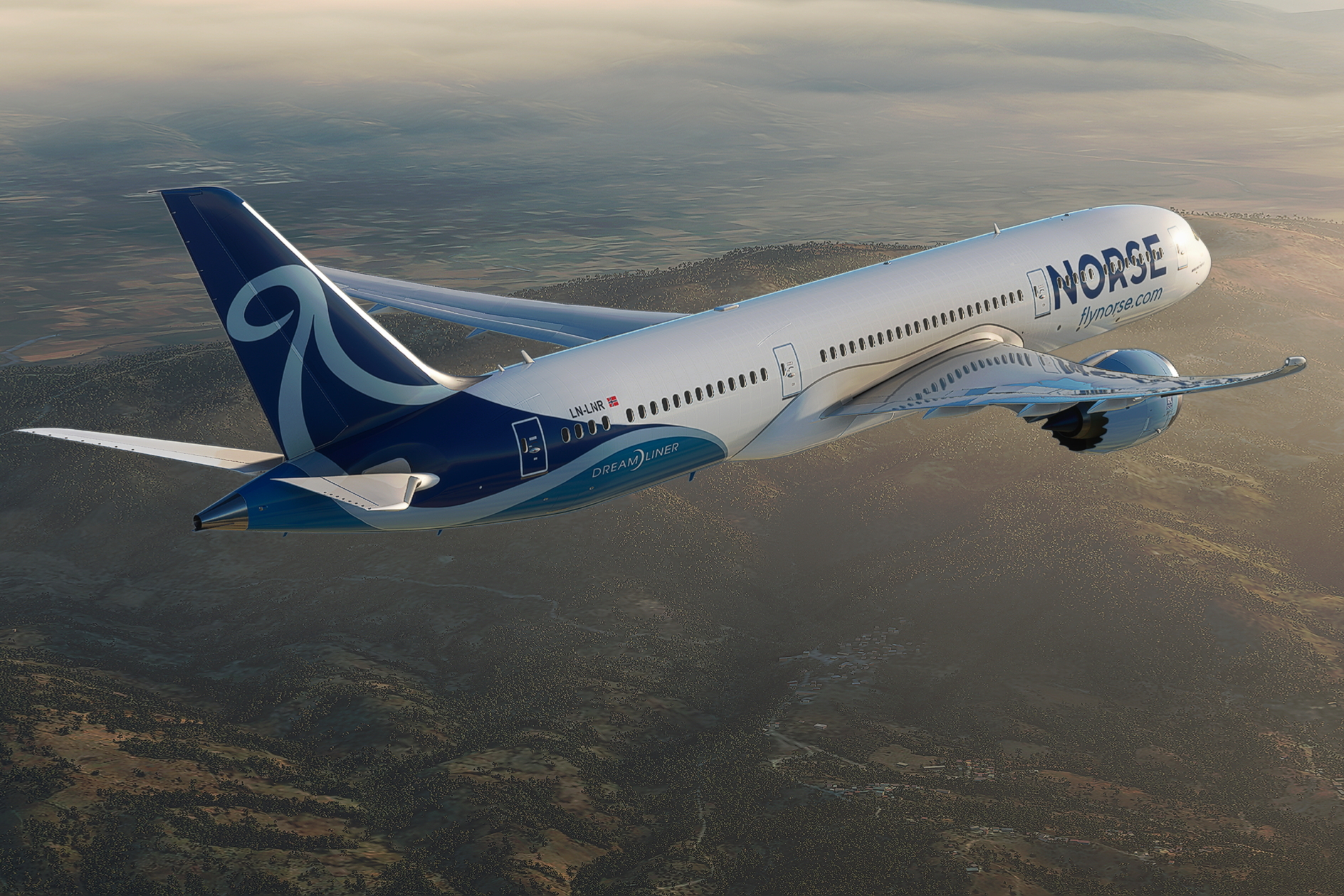 Norse Atlantic Airways Boeing 787-9
"It's fantastic to see Norse Atlantic add
two new Florida services from London Gatwick Airport, to
complement their current New York route. This will bring different
products to our transatlantic portfolio, at affordable prices,"
said Stewart Wingate, chief executive officer, Gatwick Airport. "Both Orlando and Fort Lauderdale are understandably very
popular destinations, especially among families, so it's great
news for passengers across London and the Southeast to have more
choice ahead of the summer holidays."
Norse operates a fleet of Boeing 787 Dreamliner aircraft
in a two-class configuration offering travellers the choice of
either Economy Class or the more luxurious Premium cabin which
boasts a 43" seat pitch and 12" recline.
"We are very
pleased to announce two new routes from London Gatwick to the
popular holiday destination of Florida. In addition to our current
daily New York flights we will also be releasing for sale further
destinations between London and the US by the end of February," said Bjorn Tore Larsen, CEO Norse
Atlantic Airways. "As
a result, our UK-based airline, Norse Atlantic UK, will serve more
destinations to the US from London Gatwick than any other carrier
this summer."
Latest videos: Noise
Cancelling Ear Plugs for a Perfect Night's Sleep,
Running
Lights – Lumefit Premium 360° Reflective Vest Review,

Steven Howard Outlines Travel News Asia's Video and Podcast Plans
for 2023, Amari
Watergate Bangkok – 4K Video Interview with Sukamal
Mondal, Area GM.
[ad_2]

Source link