PIA Extends Partnership with Sabre
[ad_1]


(10/01/23)
 Pakistan International Airlines (PIA) has
extended two key agreements with Sabre to distribute its inventory
globally, while helping to ensure travel agents in Pakistan have
the advanced technology needed for growth.
The airline has renewed its
multi-year content distribution agreement with Sabre and the two
companies have also agreed to continue their strategic joint
venture partnership in the Pakistani market.
The national carrier and Sabre
have had a successful GDS joint venture in Pakistan since 2004.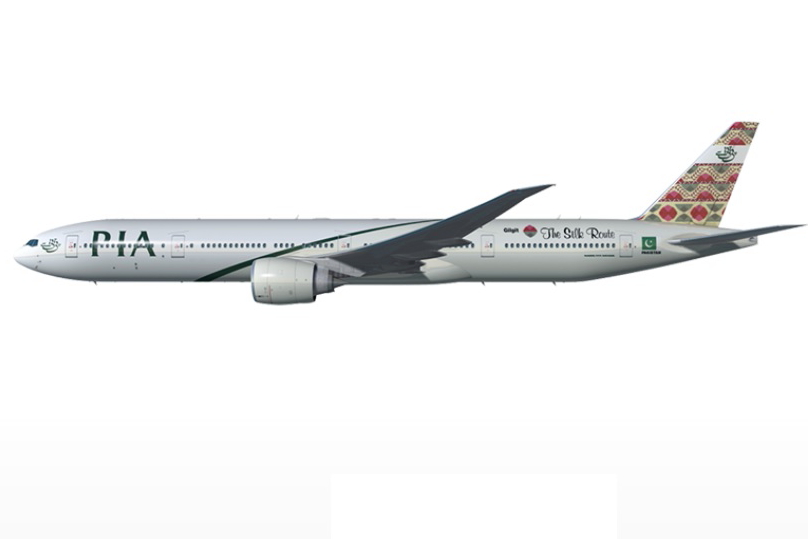 Pakistan International Airlines Boeing 777
The extension of the content distribution
agreement means that PIA will continue to have full access to
Sabre's extensive global seller network. PIA will also continue to
work with Sabre in a joint venture which allows the airline to
better market and sell its content using Sabre's advanced
technological solutions, including the intuitive 'Sabre Red 360'
point of sale, to travel agents across Pakistan.
"We are delighted to have reaffirmed and
strengthened our relationship with Sabre with these two renewals
so that, together, we can move forward with our plans to not only
grow PIA's footprint and revenue, but also to facilitate growth in
the wider Pakistan travel ecosystem," said Air Vice Marshal
Muhammad Amir Hayat, Chief Executive Officer, Pakistan
International Airlines.
PIA services a vast network of locations across
Pakistan and throughout Asia, Europe, and the Middle East, and has
ambitious plans to expand its network further.
"Airlines are placing more emphasis than ever on
how they create the right fares and offers," said Rakesh
Narayanan, Vice President, Regional General Manager, Asia Pacific,
Travel Solutions, Airline Sales. "But what is also essential is
that airlines have the ability to get those offers in front of the
right travel sellers and passengers at the right time. The
extension of our Global Distribution System (GDS) agreement with
PIA means the airline will benefit from Sabre's extensive and
effective global distribution network, while Sabre's network of
travel sellers will continue to have access to a full range of
PIA's domestic and international content."
Latest HD video interviews: Amari
Watergate Bangkok – 4K Video Interview with Sukamal
Mondal, Area GM, Bangkok Riverside Fest 2023 – 4K Video
Interview with Frederic Kolde, Business Travel Trends in Asia Pacific – Video Interview with Brett Thorstad, Sabre.
[ad_2]

Source link