Qantas and Jetstar to Substantially Increase Flights to New Zealand
(18 Mar 2022, 11:18 +07)
 Following confirmation that New Zealand will
reopen its borders for quarantine free travel to Australian
travellers next month, Qantas and Jetstar have confirmed they will
operate up to 30 return flights per week across the Tasman on five
routes, effective 13 April 2022.
This marks a substantial increase on the two
return flights currently being operated by the two airlines.
Prior to COVID19, Qantas and Jetstar operated more
than 170 return services a week between Australia and New Zealand.
Qantas will fly daily from Brisbane, Melbourne and
Sydney to Auckland and Sydney to Christchurch with a mix of
Boeing 737s and wide-body Airbus A330 aircraft.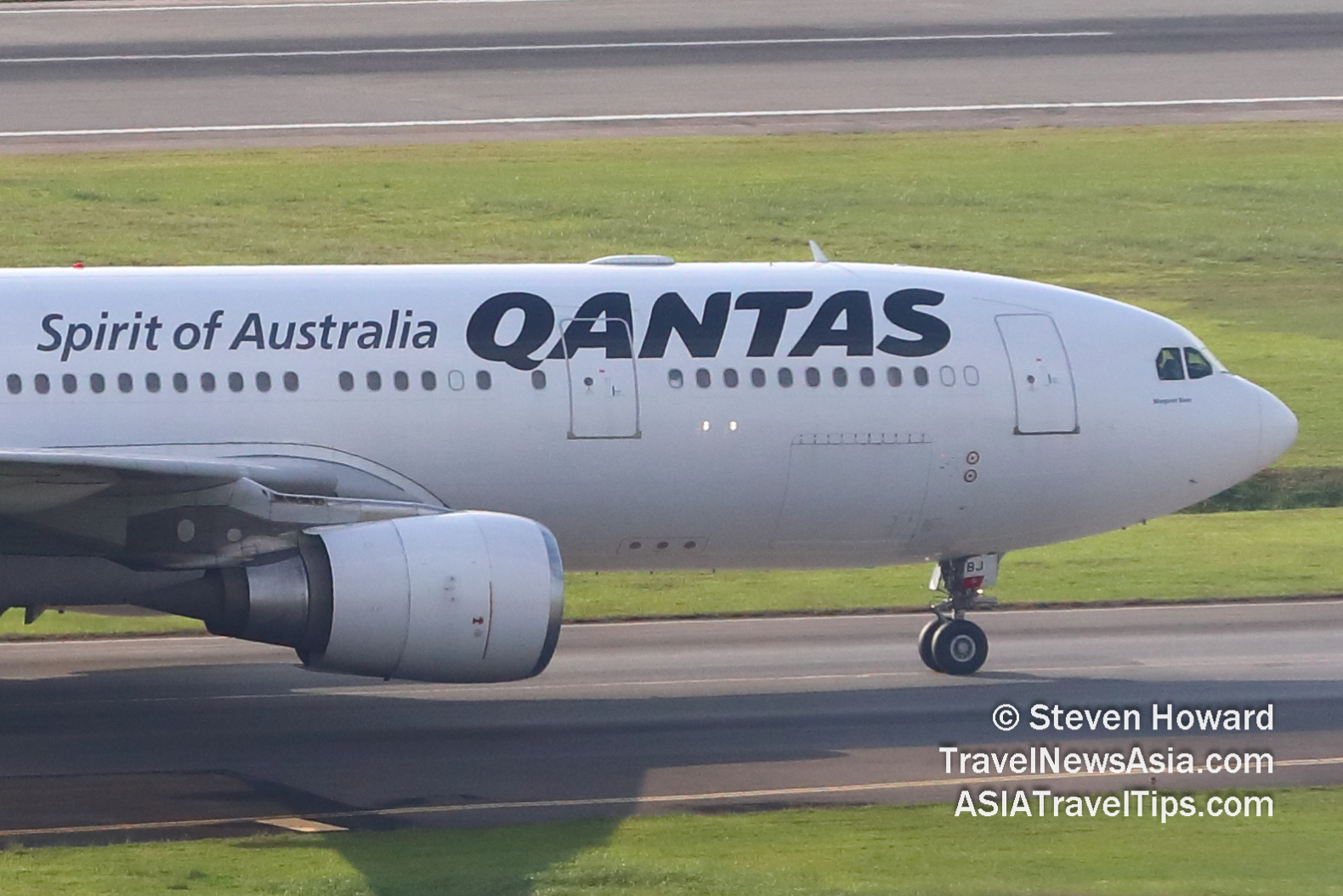 Qantas Airbus A330 reg: VH-EBJ. Picture by Steven Howard of TravelNewsAsia.com
Jetstar will operate thrice weekly flights from the
Gold Coast to Auckland using Airbus A320 aircraft.
Qantas and Jetstar are planning to further increase flights
in May and June, and resume flights from Australia to
Queenstown and Wellington.
Eligible frequent flyers heading across the Tasman
will be able to enjoy pre-flight time in Qantas' Sydney and
Melbourne International First and Business lounges as well as the
Brisbane International Lounge.
"New Zealand was Australia's second biggest source
of international visitors before the pandemic, and Australians
were the biggest source of visitors to New Zealand, so this is an
important milestone as part of the recovery for both countries.
With restriction-free travel possible from next month for
Australians, we look forward to rebuilding our trans-Tasman
flights," said Qantas Domestic and International CEO, Andrew
David. "We know that testing requirements can deter some
people from travelling. As the world shifts to truly living with
COVID, it's important that we normalise travel between Australian
and New Zealand by removing layers of testing given the virus is
endemic in both countries and both have some of the highest
vaccination rates in the world."
Throughout May, every Qantas and Jetstar flight
will be a Points Plane meaning Frequent Flyers can use Qantas
Points to book any seat as a Classic Reward Seat. Seats on these
flights can also be purchased with cash.
For the rest of the year Qantas has already
increased the availability of seats that can be booked with points
on Qantas' trans-Tasman routes by up to 50 per cent.
Classic Flight Reward seats across the Tasman
start from 18,000 points with Qantas and 14,400 with Jetstar plus
taxes, fees and carrier charges.
Qantas also continues to offer a Fly Flexible booking
policy with unlimited flight date changes available on
trans-Tasman flights booked before 30 June for travel until 31
December 2022. Fare differences may apply.