Running Lights – Lumefit Premium 360° Reflective Vest Review
[ad_1]


(08/02/23)
 Weighing just 125 grams, the Lumefit Premium
360° Reflective Vest is not only perfect for those who love to run
and cycle when it is dark, but it is also extremely easy to pack
and makes so little difference to the weight of one's luggage that
it is insignificant.
Made of two plastic tubes connected to a central
battery which can be recharged with a micro-USB cable, the vest,
which also has reflective elements on the back and front, is easy
to put on and will fit most people, even if you wear extra clothes
such as a winter coat, as the front closure can slide up and down
the tubes.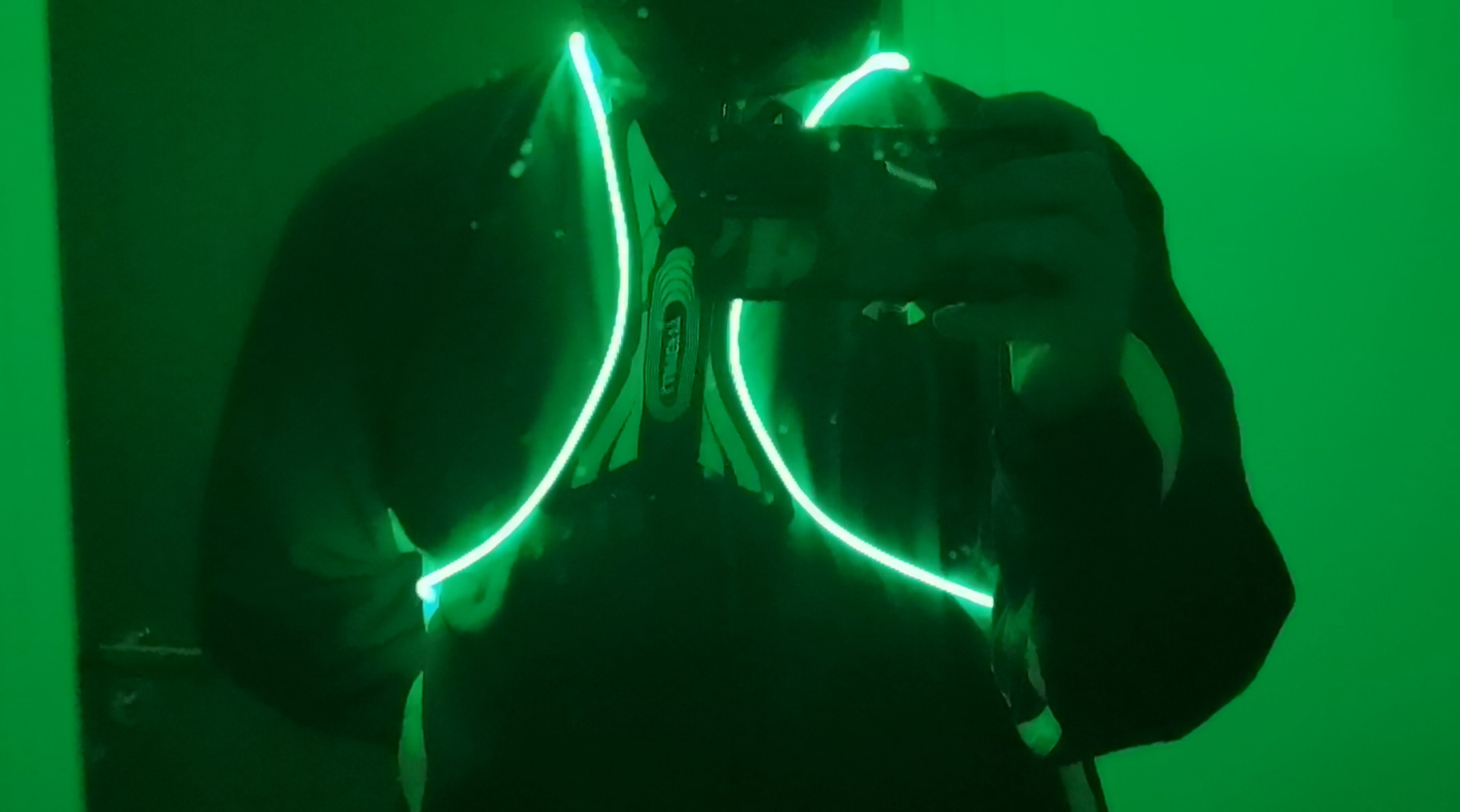 Running Lights – Lumefit Premium 360° Reflective Vest
The vest has three light modes: constant, pulsing
and flashing. However, as the light produced is extremely bright,
I only ever use the constant mode as I am concerned that such a
bright flashing light could cause others some discomfort if they
were to see me in the pitch dark.
While Lumefit claims that the battery will last up
to 10 hours on a full charge, I have personally found it to last 5
hours when used on the constant light mode, certainly more than
enough for most people's early morning or late-night workouts. I
recharge it after every workout, so I never have to worry if there
is enough battery power.
While the light the vest produces is extremely
bright, it is not sufficient to show you potholes or debris on the
ground etc. The light is designed to ensure that you can be seen
from any angle, and it does that perfectly.
It would be nice if the company added a way to
adjust the brightness level, and even turn off sections of light –
particularly the tubing between the chest and shoulders, but that
would most likely increase the price and would be something else
that could eventually fail.
If you are looking for a reflective vest that does
not require an external light source to work, then you will be
hard pressed to find one as light, please forgive the pun, and
efficient as this one from Lumefit.
I have been using the vest for around 3 months on
my almost daily 15.4km workout, including in the rain, and have
not had any problems with it at all.
Disclaimer: This is not in any way a paid review
or advertorial, the vest was purchased directly from
Amazon
(opens in a new tab/window).
Running Lights – Lumefit Premium 360° Reflective Vest Review
PODCAST
Latest videos: Running
Lights – Lumefit Premium 360° Reflective Vest Review, Noise
Cancelling Ear Plugs for a Perfect Night's Sleep,

Steven Howard Outlines Travel News Asia's Video and Podcast Plans
for 2023, Amari
Watergate Bangkok – 4K Video Interview with Sukamal
Mondal, Area GM.
[ad_2]

Source link