Sabre Hospitality Expands Footprint in China with Tian Xia Fang Cang Partnership
[ad_1]


(20/02/23)
 Sabre has partnered with Tian Xia Fang Cang to
create new opportunities for recovery and revenue growth in
China.
The new relationship brings together Sabre's
advanced technology with Tian Xia Fang Cang's deep knowledge of
the unique Chinese travel ecosystem.
Tian Xia Fang
Cang, a saas-based hotel services platform, provides products, services and e-commerce solutions for
hotel suppliers and distributors.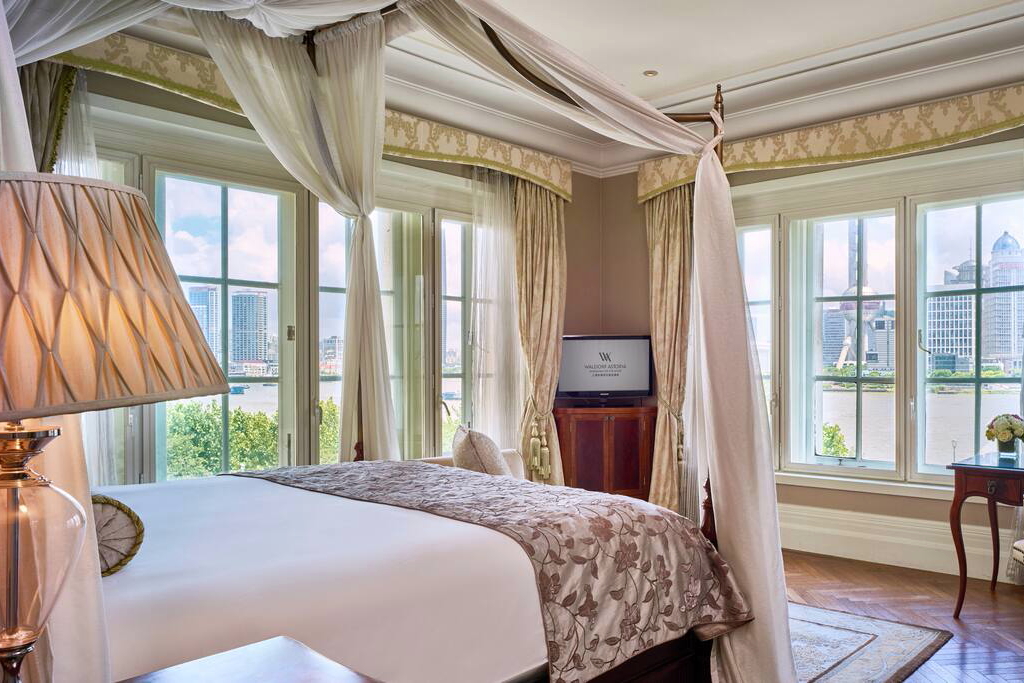 Heritage Club River Suite at Waldorf Astoria Shanghai on the Bund
"We're excited to have stepped into the new year
with a new agreement with Tian Xia Fang Cang," said Frank Trampert,
Senior Vice President, Global Managing Director of Community Sales
for Sabre Hospitality. "Through this new relationship, we now look
forward to increasing Sabre Hospitality's footprint in the
important Chinese travel marketplace, while giving hoteliers in
China the ability to create their own global growth opportunities,
in both the leisure and corporate sectors, through Sabre
solutions."
Under the deal, Tian Xia Fang
Cang will have the ability to market Sabre Hospitality's solutions
in China, with a focus on enabling Chinese hoteliers to reach
hundreds of thousands of travel agents globally across all major
Global Distribution Systems (GDS) through Sabre Hospitality's
SynXis platform, while giving travel agents additional
opportunities to add hotel stays to traveller bookings.
"As we look forward to further travel industry
recovery, it is essential that hoteliers in China take the time
now to ensure they are prepared to capitalize on pent-up travel
demand, and create future opportunities for growth," said Tian Xia
Fang Cang CEO Seven Wu. "We're thrilled that we can now offer
hoteliers in China the ability, through Sabre's advanced
solutions, to grow their reach across the world, ensuring they are
best-positioned to welcome back travellers to China as it re-opens
its borders."
Latest videos: Noise
Cancelling Ear Plugs for a Perfect Night's Sleep,
Running
Lights – Lumefit Premium 360° Reflective Vest Review,

Steven Howard Outlines Travel News Asia's Video and Podcast Plans
for 2023, Amari
Watergate Bangkok – 4K Video Interview with Sukamal
Mondal, Area GM.
[ad_2]

Source link