Scandinavian Airlines Signs Three-Year Charter Agreement with Apollo
(11 Mar 2022, 11:38 +07)
 Scandinavian Airlines (SAS) has signed a charter agreement
with Apollo worth just over SEK 1 billion per year, approximately US$ 103
million.
Flights will depart from around 20 locations in
Sweden, Norway and Denmark and fly to 30 Mediterranean
destinations in Greece, Croatia, Cyprus, Albania and Turkey.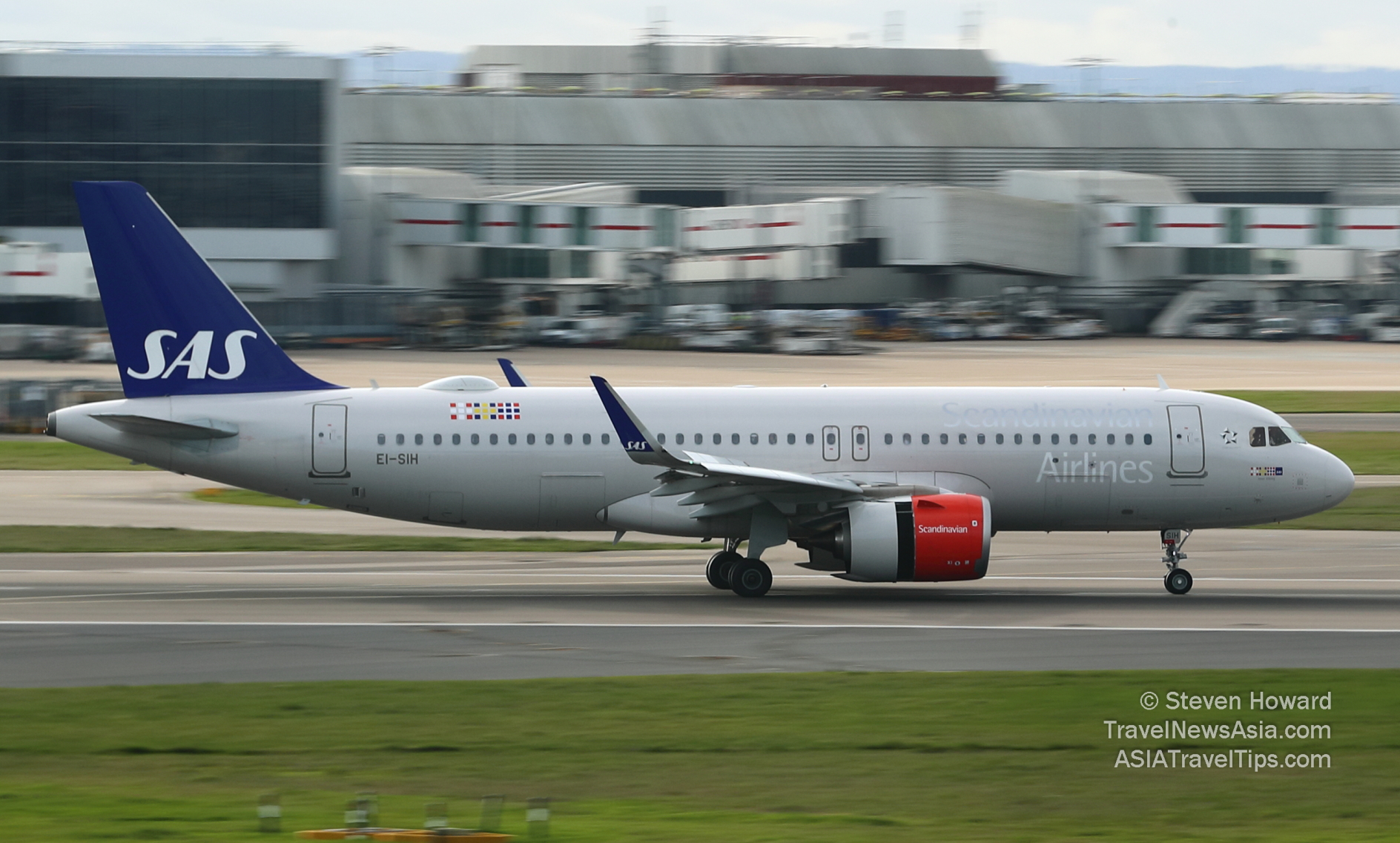 SAS A320 reg: EI-SIH. Picture by Steven Howard of TravelNewsAsia.com
The collaboration with Apollo, valid for a
three-year period, is SAS' largest
agreement with a charter operator and the total contract value
amounts to around SEK 3.4 billion (approximately US$ 350.5
million) for the first three years.
The airline is expected to carry roughly 150,000
passengers for Apollo during the three-year period.
The
charter flights, scheduled to take off in summer, will be flown using
SAS' new Airbus A320 aircraft
offering the passengers a more comfortable and sustainable way of
travel.