SCF Industry Awards open for entries – including new Women in Wireless category for 2023
[ad_1]

Awards will recognize the role of women in the progress of small cell architectures and business
London, UK, 8 February 2023 – SCF (Small Cell Forum) has announced that submissions are now open for the SCF Industry Awards 2023, the only entirely independent awards event supporting technical innovation in, and the deployment of agile, cost-effective, scalable, cellular infrastructure and solutions by established and emerging service providers.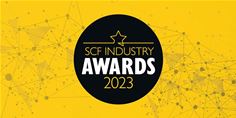 SCF Industry Awards 2023
The categories have been updated this year to reflect the industry and changes in technologies. There are categories for deployments by MNOs, neutral hosts and private network operators, as well as award categories for contribution to technologies, architectures, Open Networks, chips and components.
A new SCF Women in Wireless Award category has been added for 2023, rewarding significant technical, commercial or strategic contributions to accelerating the development and deployment of agile, low-cost and sustainable small network infrastructure, by individual women, or by organizations that enable and empower the contribution of women.
The SCF Industry Awards, formerly the SCF Small Cell Awards, are open to the whole industry (you don't need to be an SCF member) and they are judged independently by a panel of industry analysts and journalists. This year's judging panel includes Keith Dyer, editor of The Mobile Network; Sue Rudd, Director of Networks and Service Platforms, Strategy Analytics, Dean Bubley, founder of Disruptive Analysis, Roberto Kompany, Principal Analyst, Service Provider Networks, at Omdia and Mark Keenan, CEO of Real Wireless.
Caroline Gabriel, Chair of the judging panel, analyst and co-founder of Rethink Research, commented: "I am delighted to announce the launch of the SCF Industry Awards 2023, an event that is always a unique opportunity to reward and celebrate industry achievements.
"Every year we are impressed by the standard of the entries and the innovation and commitment to delivering outstanding small cell deployments that have real commercial value or social and economic benefits. I am particularly delighted to announce the new Women in Wireless award, because attracting and retaining female talent in our industry has been notoriously difficult. For SCF to reward companies and teams bucking this trend will hopefully shine a light on how changes can be made to improve the inequality."
Submissions are now open, and entries will close on 20 March. The gala dinner and awards ceremony will take place on 23 May, on the first evening of SCWS in London.
Award categories:
Excellence in commercial deployment by an MNO
Excellence in commercial deployment by neutral host
Excellence in commercial deployment by a private network operator
Outstanding small cell technology in commercial use
Outstanding software and services technology for small cells, in commercial use
Outstanding contribution to emerging technology, architecture and open networks
Outstanding innovation in chips or components to enable small cell networks
Commercial product or service to enable multi-operator and neutral host business models
Social Impact – Promoting Small Cells for Social/Economic/Environmental Development
Women in wireless award
To find out more, view all the categories and criteria or submit an entry, visit https://www.smallcellforum.org/awards-2023/
Ends
For press enquiries contact Claire Marshall, SCF Marketing and Campaigns Director
[email protected] / +44 (0)777 1652363
About SCF
SCF is a global organization whose mission is to enable and accelerate the sustainable digital transformation of industry, enterprises and communities. We do this by supporting a range of agile, cost-effective, scalable, cellular infrastructure and solutions for established and emerging service providers and deployers.
We gather requirements from service providers and businesses and these inputs shape our work program. Our specifications, technical papers and enterprise-focused outputs are made freely available to benefit the wider industry.
Today our members are working on projects spanning split architectures, private networks, neutral host requirements and business model evolution, 5G small cell products, and policy and regulation.
[ad_2]

Source link