SCF releases online calculator tool that evaluates and compares transport bandwidth requirements of popular splits for Open RAN
[ad_1]

The Disaggregated RAN Transport Study (DARTs) tool has been made freely available to the industry
DARTs – An analysis tool for Disaggregated RAN Transport bandwidth requirements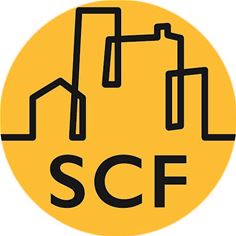 Small Cell Forum
Barcelona, Spain, 1 March 2023; SCF (Small Cell Forum) has announced the launch of its Disaggregated RAN Transport Study (DARTs) tool – an online calculator that evaluates and compares bandwidth requirements for various popular splits associated with disaggregated RAN.
One key aspect of open RAN is the splitting of base station functions into separate units, separated by fronthaul and midhaul connections. Backhaul then connects the RAN to the core network.
RAN functions, which can be centralized, take advantage of resource pooling, easy upgrades and make the remote units light. By contrast, centralizing such functions introduces new requirements for latency and transport resources in the midhaul and fronthaul segments.
Each split presents different benefits and challenges. The main aspects which impact the relative cost and performance are the fronthaul performance requirements in terms of bandwidth and latency.
With transport a central consideration in determining the cost and efficacy of a particular split architecture, SCF has developed a simplified, and user-friendly version of the DARTs tool that is freely available online for the industry. A full version of DARTs with more detailed data and calculations is available to SCF members.
When accessing the online tool, users can select from a range of parameters to compare transport bandwidth requirements of different popular split options all together, such as technology (LTE/NR), bandwidth, antenna configuration, duplex mode, number of DL MIMO layer, number of UL MIMO layer and traffic dimensioning.
The tool is accompanied by two documents; SCF247 DARTs – An Analysis tool for Disaggregated RAN Transport, which aims to help deployers plan, design and budget for transport networks in different deployment scenarios, and SCF260 Options for split RAN, a white paper which argues that, in decisions about the various flavours of open RAN, the starting point must be the deployment scenario, not technology religion.
SCF Chair, Mark Reudink, said: 'In the 5G era, deployers and equipment developers need to be able to select from a menu of open RAN options in order to address different use case requirements effectively, but without resorting to customized or proprietary approaches. We're extremely proud of the DARTs tool, which helps deployers evaluate the transport implications of a range of architectures and plan, design and budget for transport networks in different deployment scenarios.'
Contributors to the tool and the paper included lead Reliance Jio, along with Qualcomm, BT, Picocom, Cellnex, Airspan, Mavenir and Dense Air.
You can access the DARTs online tool here www.smallcellforum.org/calculator
ENDS
For media requests please contact Claire Marshall, Marketing and Campaigns Director, SCF
[email protected] / +44(0)7771652363
About Small Cell Forum
SCF is a global organization whose mission is to enable and accelerate the sustainable digital transformation of industry, enterprises and communities. We do this by supporting a range of agile, cost-effective, scalable, cellular infrastructure and solutions for established and emerging service providers and deployers.
We gather requirements from service providers and businesses and, directed by our Board, these inputs shape our work program. Our specifications, technical papers and enterprise-focused outputs are made freely available to benefit the wider industry.
Today our members are working on projects spanning split architectures, private networks, neutral host requirements and business model evolution, 5G small cell products, and policy and regulation.
[ad_2]

Source link