Scoot Outlines Network Expansion Plans; Will Suspend Gold Coast Service in July
[ad_1]


(23/02/23)
 Scoot, the low-cost subsidiary of Singapore
Airlines, has unveiled plans to gradually resume flights to China
and ramp up flight frequencies to select destinations across its
network.
Since countries began lifting travel restrictions in
2022, the airline has resumed most of its pre-COVID19 routes, increased
flight frequencies where needed, and expanded its network with the
launch of services to
Jeju, Lombok, Makassar, Miri and Yogyakarta.
From now until the end of the northern winter
season 2022 (25 March 2023), Scoot will progressively increase flights
to China from the current 14 to 26 per week by stepping up
flight frequencies to:
Fuzhou, Guangzhou, Hangzhou, Nanjing, Qingdao, Tianjin and
Zhengzhou.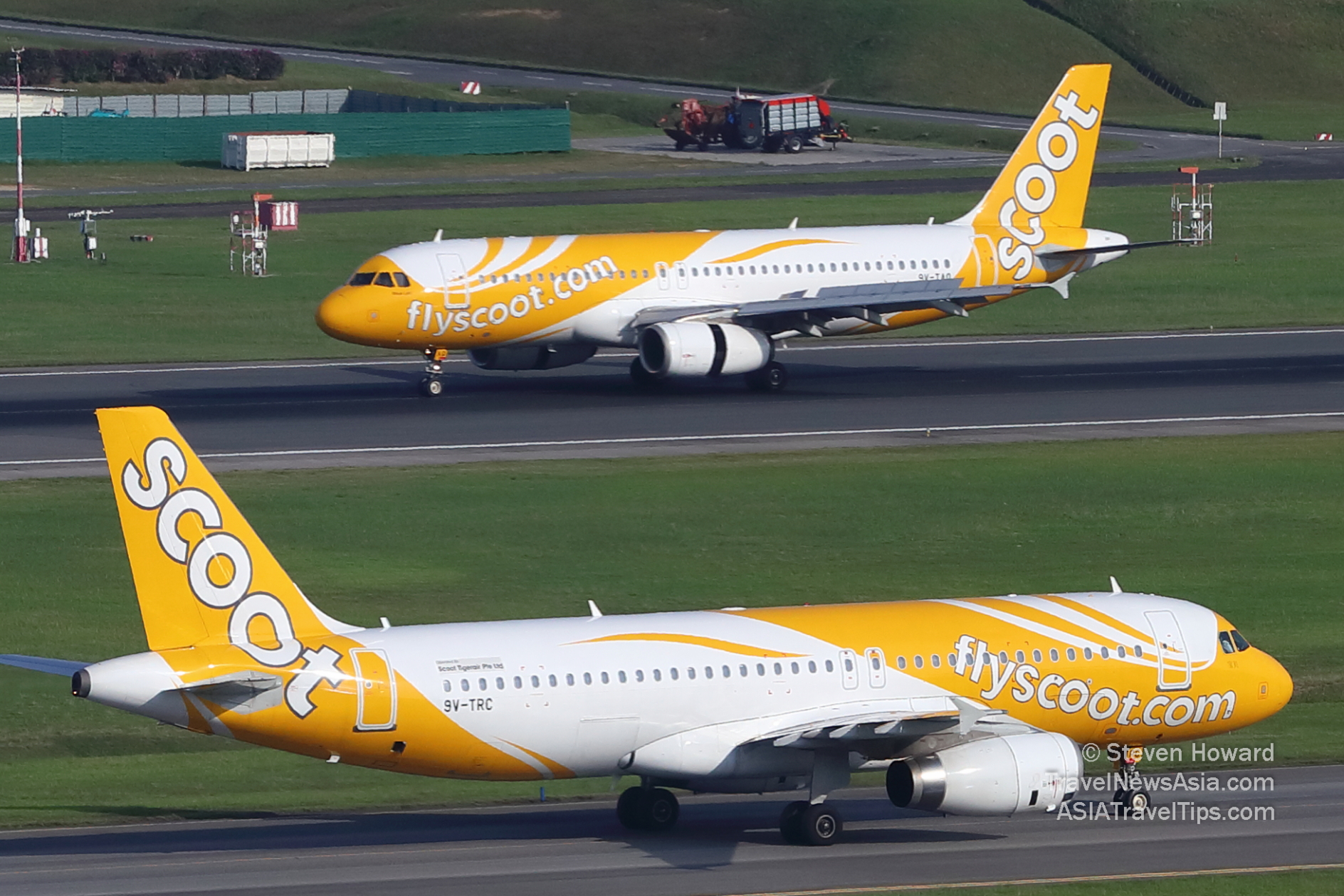 Scoot aircraft at Changi. Picture by Steven Howard of TravelNewsAsia.com
The pace of resumption continues into the northern
summer period, from 26 March to 28 October 2023, with Scoot
resuming flights to Haikou, Ningbo and Xi'an in April 2023, bringing
the total number of China flights to 42 per week by
the end of April 2023.
With services to Nanning and Shenyang resuming in
May 2023, customers can look forward to 57 flights per week
between Changi Airport in Singapore and
China by the end of June 2023.
Flights to
Athens will increase from two to four times per week, flights to Perth will increase from 10 to 12
per
week, flights to Sapporo through Taipei will increase
from thrice weekly to four per week, and flight frequencies to
Tokyo through Taipei will increase from 10 to 12
weekly.
Closer to Singapore, flights to the popular
holiday island of Langkawi in Malaysia will
increase from four to seven per week, and the Manado, Philippines service will
grow from thrice to four times
weekly.
To optimise
resources, Scoot's services to the Gold Coast will be suspended
after 17 July 2023 – the date of the last flight out of the Gold Coast. Customers
with existing bookings will be notified of their options.
"Scoot has been anticipating the return of travel to and
from China and we will scale up operations to meet the demand from
this sizeable market," said Leslie Thng, Scoot Chief Executive
Officer. "We will also ramp up frequencies to other
popular summer destinations as customers continue to seek travel
to connect with loved ones, explore new cultures and create new
experiences. This year, we aspire to continue redefining
value-travel by providing our customers with safe and seamless
travel journeys, quality service, differentiated products and
experiences at affordable fares."
Latest videos: Noise
Cancelling Ear Plugs for a Perfect Night's Sleep,
Running
Lights – Lumefit Premium 360° Reflective Vest Review,

Steven Howard Outlines Travel News Asia's Video and Podcast Plans
for 2023, Amari
Watergate Bangkok – 4K Video Interview with Sukamal
Mondal, Area GM.
[ad_2]

Source link