Scoot Signs LOI for Nine Embraer E190-E2 Aircraft
[ad_1]


(21/02/23)
 Scoot, the low cost subsidiary of Singapore
Airlines, has signed a Letter of Intent with aircraft lessor Azorra, to add nine new Embraer E190-E2 aircraft to
its network.
The first aircraft is
scheduled for delivery in 2024, with the other eight to be
progressively introduced by the end of 2025.
Scoot will be the first Singapore carrier to
operate the E190-E2, which is the latest variant of the Brazilian
aircraft manufacturer's popular line of regional jets.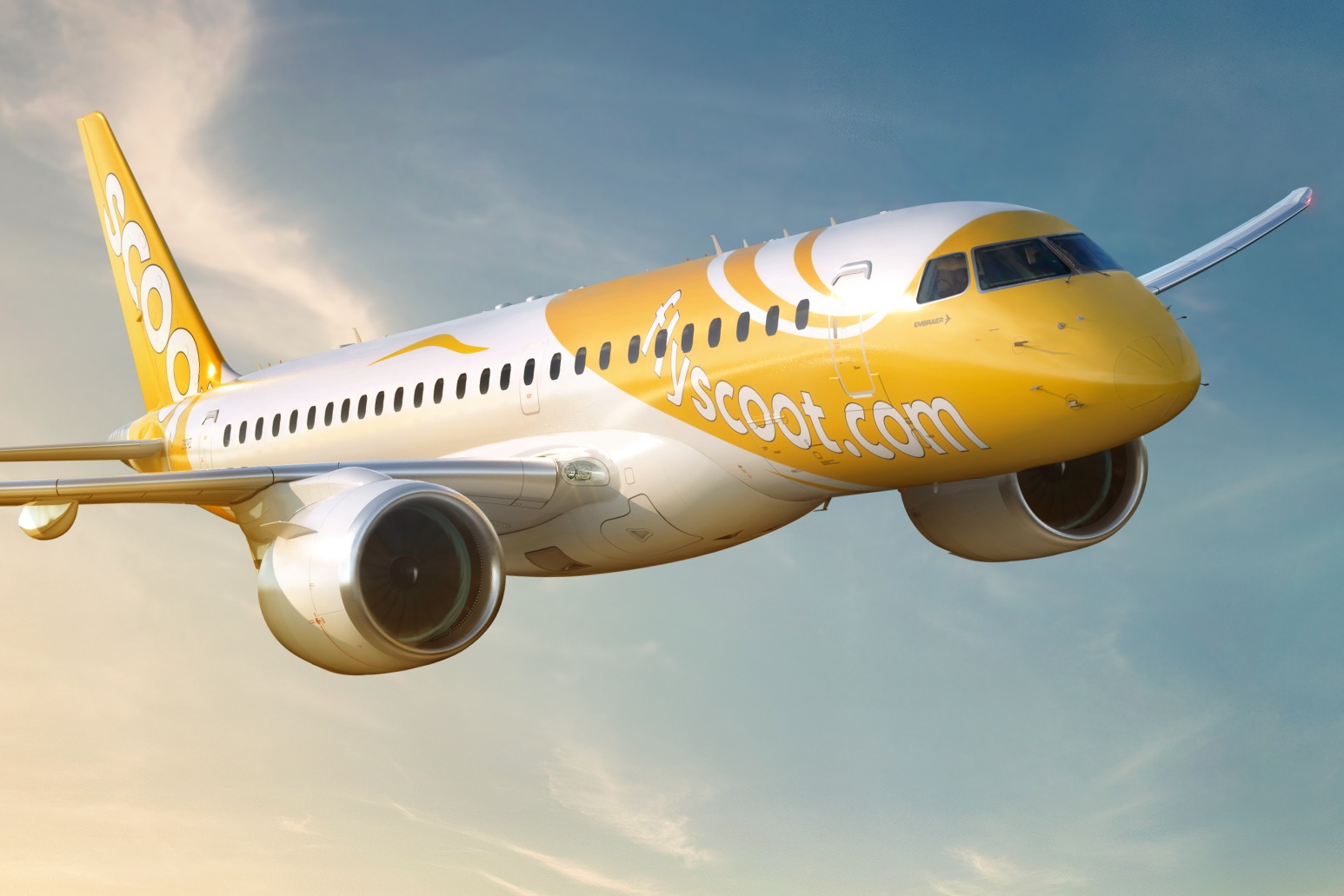 Scoot Embraer E190-E2
The aircraft has the capacity to seat 112
customers in a single-class configuration, and will be deployed on
short and medium-haul flights of up to five hours.
The planes will
effectively complement the larger Airbus A320 Family and Boeing
787 aircraft in Scoot's fleet, serving thinner routes to non-metro
destinations out of Singapore.
"Expanding Scoot's fleet to include nine new E190-E2
aircraft enables us to continue operating a modern and
fuel-efficient fleet," said Leslie Thng, Scoot's Chief Executive
Officer. "It also affirms our commitment to offer even
more travel opportunities for our customers at the same great
value. The new aircraft ensures that Scoot is ready for growth by
enhancing our connectivity in the region and supports the further
development of our Singapore hub."
The Embraer E190-E2 is powered by two Pratt & Whitney GTF PW1900
engines, with a maximum cruising speed of 0.82 Mach and a range of 2,850 nm / 5,278 km.
Latest videos: Noise
Cancelling Ear Plugs for a Perfect Night's Sleep,
Running
Lights – Lumefit Premium 360° Reflective Vest Review,

Steven Howard Outlines Travel News Asia's Video and Podcast Plans
for 2023, Amari
Watergate Bangkok – 4K Video Interview with Sukamal
Mondal, Area GM.
[ad_2]

Source link