Sedex announces new Chief Technology Officer and new strategy to drive supply chain ESG
[ad_1]

London, 15 February 2023 – Leading sustainability data and technology company Sedex is delighted to announce the appointment of Ross Heritage as Chief Technology Officer.
Heritage joins as Sedex launches a new strategy to drive growth in supply chain sustainability and ESG (environment, social and governance) performance. As companies face mounting pressure to demonstrate long-term resilience and sustainable value creation, having credible supply chain data and intelligent assessment tools are increasingly critical.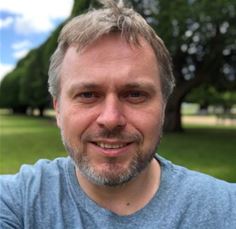 Ross Heritage, Sedex
Heritage is an established leader in technology and product, with a successful track record of delivering technology transformation in high-growth businesses. His 23-year career spans financial, medical, consumer and media fields, including Chief Technology Officer roles at Pharmaspectra and Acuris, plus technology-centred roles at the BBC.
Heritage will be instrumental in delivering Sedex's high-quality technology to support businesses in making global supply chains more socially and environmentally sustainable.
Jon Hancock, Chief Executive Officer at Sedex, says: "Ross brings deep knowledge in tech and data operations, leading multi-disciplinary departments, and delivering product programmes. Data and technology are powerful enablers of supply chain sustainability – Ross's experience in technology transformation will enable Sedex to leverage this power and deliver the solutions that businesses so urgently need to meet their goals. We are thrilled to welcome him to our Executive Team as we launch our new strategy."
Ross Heritage, Chief Technology Officer at Sedex, says: "I'm excited to join Sedex at such a pivotal moment for the company and for sustainability more widely. We know our customers recognise the value of innovative technology and accurate insights – I believe Sedex's investment in these will support them to achieve demonstrable improvement. I look forward to building solutions that enable genuine progress across supply chains globally."
Sedex's ambitious new strategy builds on the company's established strengths of site-specific and scalable data tools, an integrated data platform, and supply chain assessment tools.
Reaching 75,000 members in 2022, Sedex will grow their global reach to help more businesses draw insights and drive improvement deeper into supply networks. Through exceptional data, accessible tools, and services that make it easier for businesses to continuously improve their ESG outcomes, Sedex will become a critical partner for supply chain sustainability.
This will include delivering actionable social and environmental data insights, a dynamic suite of assessment tools, and a data-backed ratings solution to help businesses make more informed decisions. This work has already begun, with Sedex rebuilding their core platform and reviewing the SMETA audit to improve issue detection and support more measurable outcomes. The company will also expand their consultancy services, supplier offering, and capabilities of other existing products.
To deliver this expansion of technology and growth, and better meet businesses' needs, Sedex will be seeking investment. Discover more about the company's exciting plans at the Xplore Sustainability conference in London on 22-23 March 2023.
Notes to editors
Media contact: Olivia Thomson [email protected] +44 7949 718327
About Sedex 
Sedex is a world-leading technology company providing data, insights and professional services to improve sustainability in supply chains. Our platform, tools, and services make it simpler for businesses to manage and improve environmental, social and governance (ESG) performance and meet their sustainable supply chain goals.  
Sedex has nearly 20 years of expertise and provides end-to-end supply chain solutions for all businesses, including SMETA, our world-leading audit. We work with a community of 75,000 businesses across 35 diverse sectors globally, including some of the world's most recognisable brands such as Reckitt, Nestlé, Molson Coors, Yum! Brands, Marks & Spencer, and John Lewis Partnership (JLP). Visit our website for more information.
[ad_2]

Source link