Senior Leadership Changes as Malaysia Aviation Group Implements New Structure
[ad_1]


(09/02/23)
 Malaysia Aviation Group (MAG) has implemented
its Target Operating Model (TOM), becoming a full-fledged
operating company (op-co) overseeing group-level support functions
and subsidiaries which are grouped into three dedicated profit
centres: Airlines; Loyalty & Travel Solutions; and Aviation
Services.
The new operating model has been designed to
enable MAG to deliver its Long-Term Business Plan 2.0 (LTBP 2.0)
in a more cohesive and unified manner, with greater emphasis on
transparency and accountability through a clear profit and loss
(P&L) reporting structure; empower each vertical to drive business
growth; and diversify the group's revenue streams beyond its
airlines business.
Changes have also been made to MAG's senior
leadership team.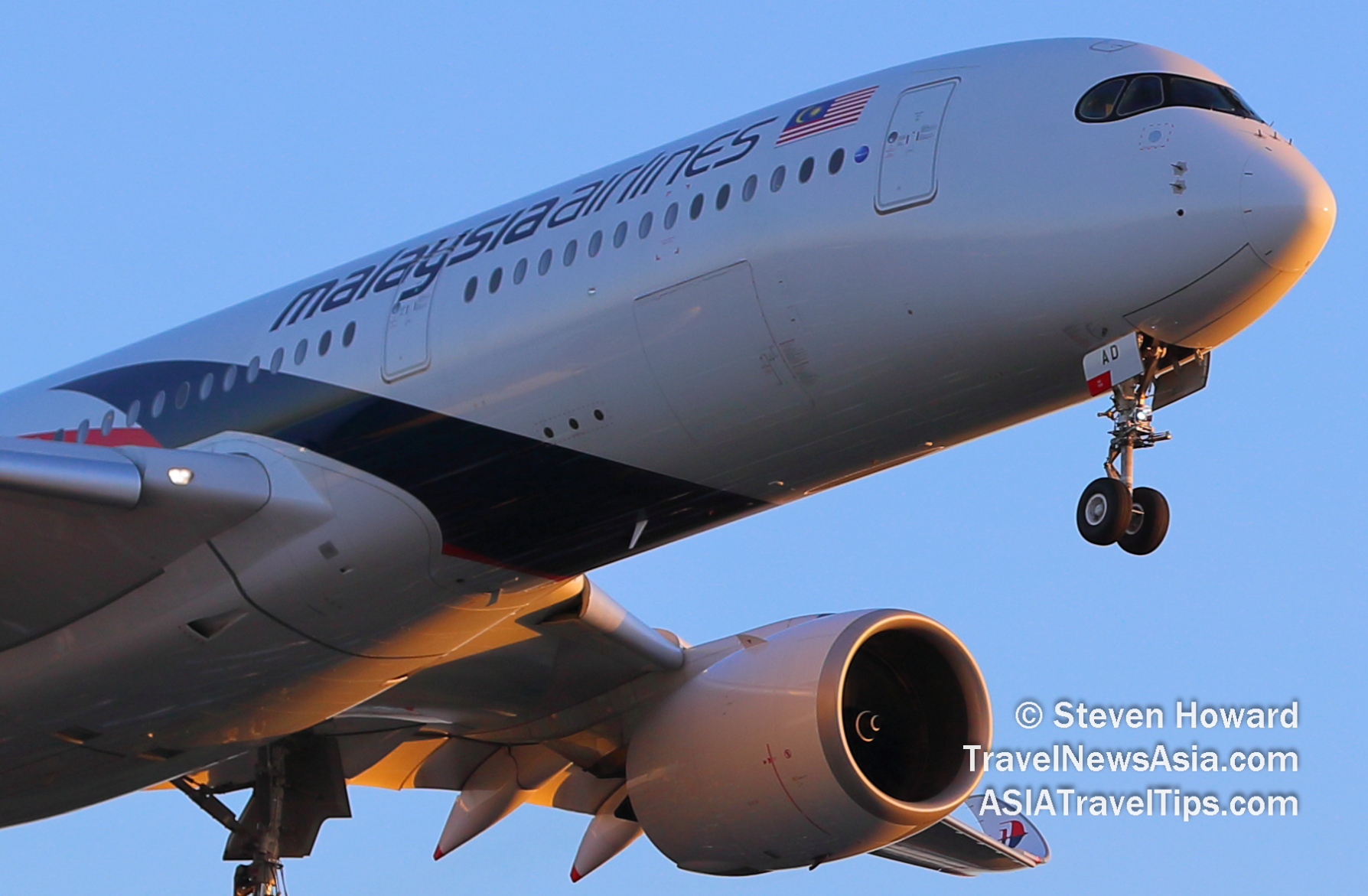 Malaysia Airlines A350-900 reg: 9M-MAD. Picture by Steven Howard of TravelNewsAsia.com
Captain Izham Ismail, Group Chief Executive
Officer of MAG, said, "The new set-up allows MAG to have a more
dynamic reporting structure under each profit centre, including
dedicated Loyalty & Travel Solutions and Aviation Services
functions to drive revenue growth; promoting better synergy as the
Group collectively work towards fulfilling its Long-term Business
Plan 2.0 (LTBP 2.0) aspirations of becoming Asia's leading travel
and aviation services group. While the existing structure has
enabled us to be futureproof, we continue implementing a strong
and flexible organisational structure that will set the Group up
for long-term success."
In line with the new structure, the leadership
team at the op-co level will continue to lead the group, supported
by the Chief Executive Officers in the respective profit centres.
The Airlines business portfolio will oversee MAG's
global, domestic and segmented airlines comprising Malaysia
Airlines, Firefly, MASwings, and AMAL. Ahmad Luqman Mohd Azmi will
take on the role of Chief Executive Officer (CEO) of Airlines,
supported by the Chief Operating Officers (COO) of the respective
subsidiaries: Captain Nasaruddin A. Bakar for Malaysia Airlines;
Captain Hamdan Che Ismail for Firefly; Suresh Singam for MASwings;
and Muhammad Najmi Mansor for AMAL.
The
Loyalty & Travel Solutions portfolio covers
MAG's end-to-end travel solutions and loyalty programmes,
complementing its established strength and expertise in the
airline and aviation service businesses. This includes Journify,
MHholidays, Firefly Holidays and Enrich. Philip See will oversee
the portfolio as CEO of Loyalty & Travel Solutions, double hatting
the role of Group Chief Sustainability Officer.
The
Aviation Services portfolio covers cargo,
ground handling, training, and maintenance, repair and overhaul
(MRO), comprising MABkargo, AeroDarat Services, MAB Academy and
MAB Engineering. The portfolio will be overseen by Mohd
Nadziruddin Mohd Basri as the CEO of Aviation Services, supported
by the CEO of MABkargo, Mark Jason Thomas and COOs of other
subsidiaries: Ibrahim Salleh for AeroDarat Services; Aida Salfaraz
for MAB Academy (following the retirement of Captain Kamarudin
Kamilin in February 2023) and Eke Nazri Rahim for MAB Engineering.
Captain Izham Ismail will continue to provide the
steer on the entire MAG business support functions and operations
as Group CEO of MAG, supported by Boo Hui Yee, Group Chief
Financial Officer; Bryan Foong, Group Chief Strategy &
Transformation Officer; Dato' Mohd Khalis Abdul Rahim, Group Chief
Human Capital Officer; Lau Yin May, Group Chief Branding &
Customer Experience Officer; Philip See, Group Chief
Sustainability Officer; and newly appointed Group Chief Digital &
IT Officer, Clarence Lee.
Latest videos: Noise
Cancelling Ear Plugs for a Perfect Night's Sleep,
Running
Lights – Lumefit Premium 360° Reflective Vest Review,

Steven Howard Outlines Travel News Asia's Video and Podcast Plans
for 2023, Amari
Watergate Bangkok – 4K Video Interview with Sukamal
Mondal, Area GM.
[ad_2]

Source link