Simon Song Returns to Four Seasons as Director of F&B and Culinary Operations in Tianjin
(24 Mar 2022, 11:53 +07)
 The Four Seasons Hotel Tianjin has appointed
Simon Song as Director of F&B and Culinary Operations.
With almost 30 years of experience in the
hospitality industry, Simon began his journey with Four Seasons in
1996 at the Four Seasons Hotel Singapore.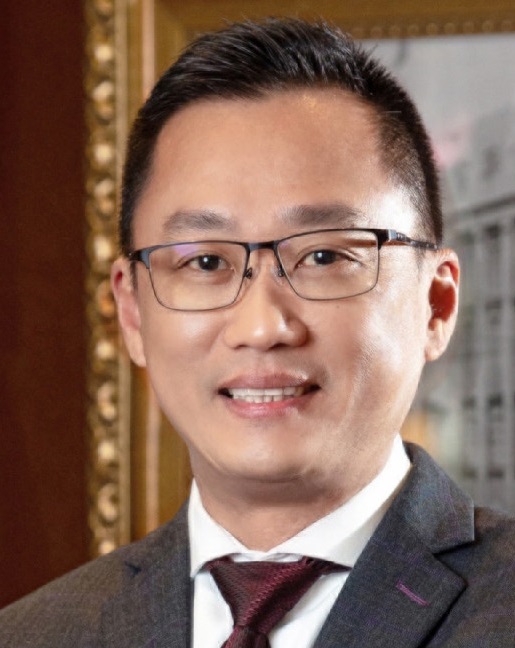 Simon Song
From there he joined Four Seasons Resort Maldives
at Kuda Huraa as Executive Chef in February 2012, managing six
different culinary operations including Italian cuisine, modern
bistro and grill, as well as catering for private jets.
In May 2014, Simon transferred to Four Seasons
Hotel Beijing as Executive Chef where he managed two Michelin
starred restaurants, Mio Italian restaurant and Cai Yi Xuan
Chinese restaurant, in addition to the other restaurants and bars
at the luxury hotel.
Simon moved to Tianjin with Four Seasons in April
2016 before joining The Ritz-Carlton in Sanya as Executive Chef in
August 2017, and then returning briefly to his home city of Singapore in 2019.
He returns to the Four Seasons family from his
most recent position as Executive Chef In Charge of Food &
Beverage at The
Ritz-Carlton, Chengdu.
Simon will
oversee the F&B and culinary operations of the
Four Seasons Hotel Tianjin's six dining outlets, in-room dining for all 259 guest rooms and suites; as well
as catering that serves 2,943 square metres (31,679 square feet)
of event space.
"We are delighted to welcome Simon, given his
demonstrated professionalism and impactful management with Four
Seasons Hotels and Resorts for over six years," said Julien
Carralero, General Manager of Four Seasons Hotel Tianjin. "As Four
Seasons Hotel embarks on five years in Tianjin, I believe he will
expand upon our legacy of fine dining services and culinary
craftsmanship that is cherished by our esteemed guests."
Simon is passionate about travelling and, in
addition to experimental cooking, enjoys fishing and reading.
See also:

Exclusive Travel Industry Interview with Kurt Ekert, President of
Sabre.