Singapore and Vietnam Airlines to Explore Codeshare Flights
[ad_1]


(13/02/23)
 Singapore and Vietnam airlines have signed a
Memorandum of Understanding to explore codeshare opportunities
that would facilitate better connectivity between the two
countries and even possibly other destinations further afield.
Vietnam Airlines, a member of SkyTeam Alliance,
operates 92 routes to 22 domestic and 25 international
destinations in 17 countries. The carrier boasts one of the
youngest fleets in Asia, highlighted by Boeing 787 Dreamliners
(pictured), Airbus A350-900s and Airbus
A321neos.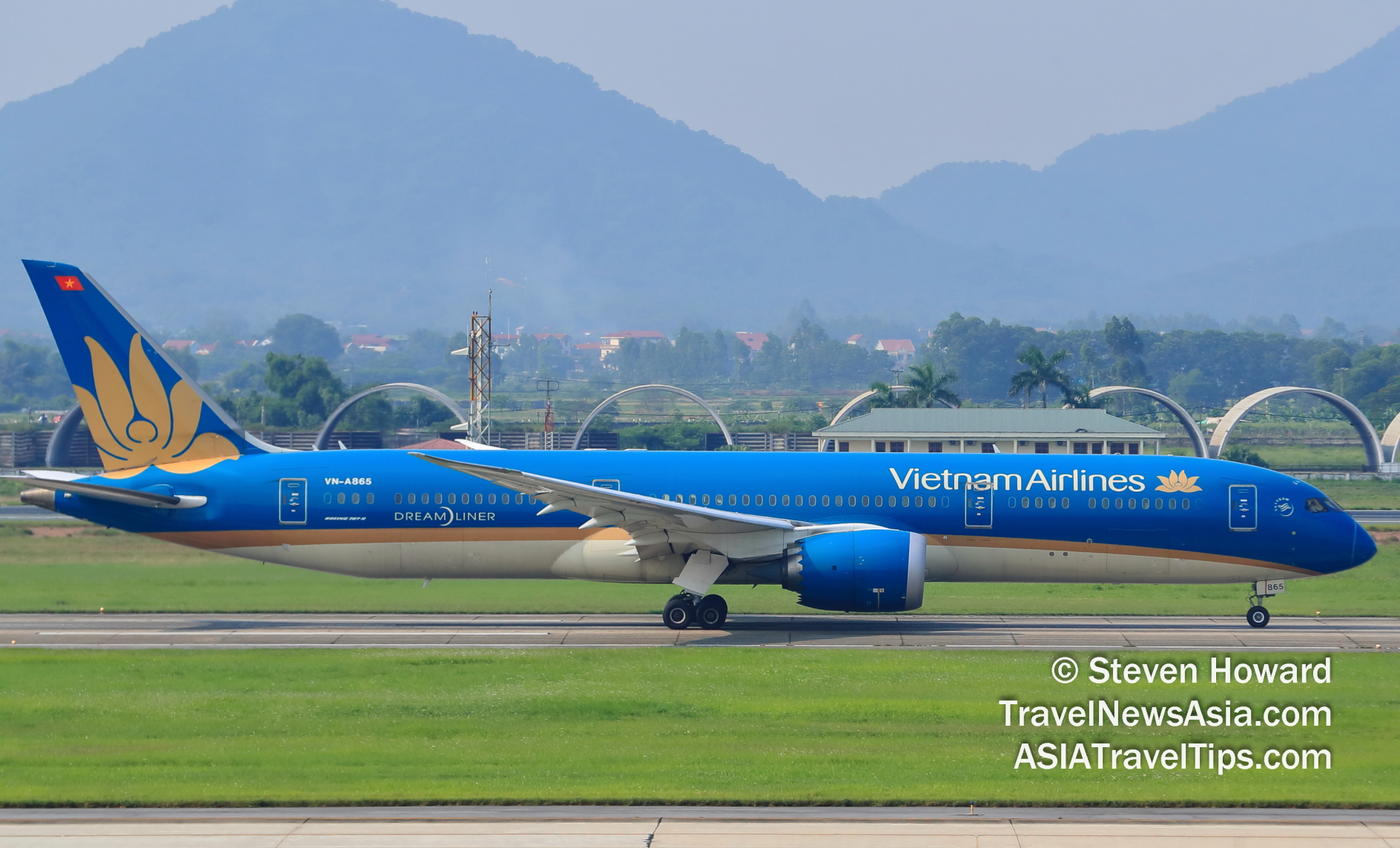 Vietnam Airlines Boeing 787-8 reg: VN-865. Picture by Steven Howard of TravelNewsAsia.com
"We are pleased to build on this agreement with
our trusted partner Singapore Airlines – one of the world's
leading carriers," said Le Hong Ha, Chief Executive Officer,
Vietnam Airlines. "Over many years, Singapore remains one of the
most important markets for Vietnam Airlines. We hope to leverage
our joint capabilities throughout many commercial fields of our
business and therefore provide seamless experience to our valued
customers. This MOU will also build a strong foundation for our
future partnership and robust recovery after the pandemic."
SIA Group's history dates back to 1947 with the
maiden flight of Malayan Airways. The airline was later renamed
Malaysian Airways and then Malaysia-Singapore Airlines (MSA). In
1972, MSA split into Singapore Airlines (SIA) and Malaysian
Airline System.
Initially operating a modest fleet of 10 aircraft
to 22 cities in 18 countries, SIA has since grown to be become one
of the very best airlines in the world, operating from one of the
world's very best airports.
The airline has been a member of Star Alliance
since 2000.
Goh Choon Phong, Chief Executive Officer,
Singapore Airlines, said, "Singapore Airlines and Vietnam Airlines
have well-established networks, which can support one
another to strengthen the connectivity between the two ASEAN
countries and to key markets around the world. These win-win
arrangements will offer more options and greater value for our
customers, support economic growth, and bolster initiatives that
facilitate tourism activities."
Latest videos: Noise
Cancelling Ear Plugs for a Perfect Night's Sleep,
Running
Lights – Lumefit Premium 360° Reflective Vest Review,

Steven Howard Outlines Travel News Asia's Video and Podcast Plans
for 2023, Amari
Watergate Bangkok – 4K Video Interview with Sukamal
Mondal, Area GM.
[ad_2]

Source link