Singapore Smash 2023 to Showcase City's Best Table Tennis Players
[ad_1]


(23/01/23)
 Spectators at Singapore Smash 2023 will get an
exclusive preview of the future of Singapore table tennis, with
several young stars unveiled as local wildcards for the event
scheduled for 11-19 March.
Zhou Jingyi (pictured) and Wong Xin Ru,
both part of the gold-winning women's team at the 2022
Commonwealth Games, will compete in the women's singles main draw.
Compatriots Ser Lin Qian and Zhang Wanling have been awarded
wildcards into the qualifying draw of the women's singles event.
Zhou Jingyi, a teenager who impressed many with her
steady performances at senior events last year, said, "Playing at
Singapore Smash last year was a good experience and I learned a lot
about competing among the best at an international event. I'm
excited to be a part of this again and I hope we get lots of
supporters here to cheer us on at Singapore Smash."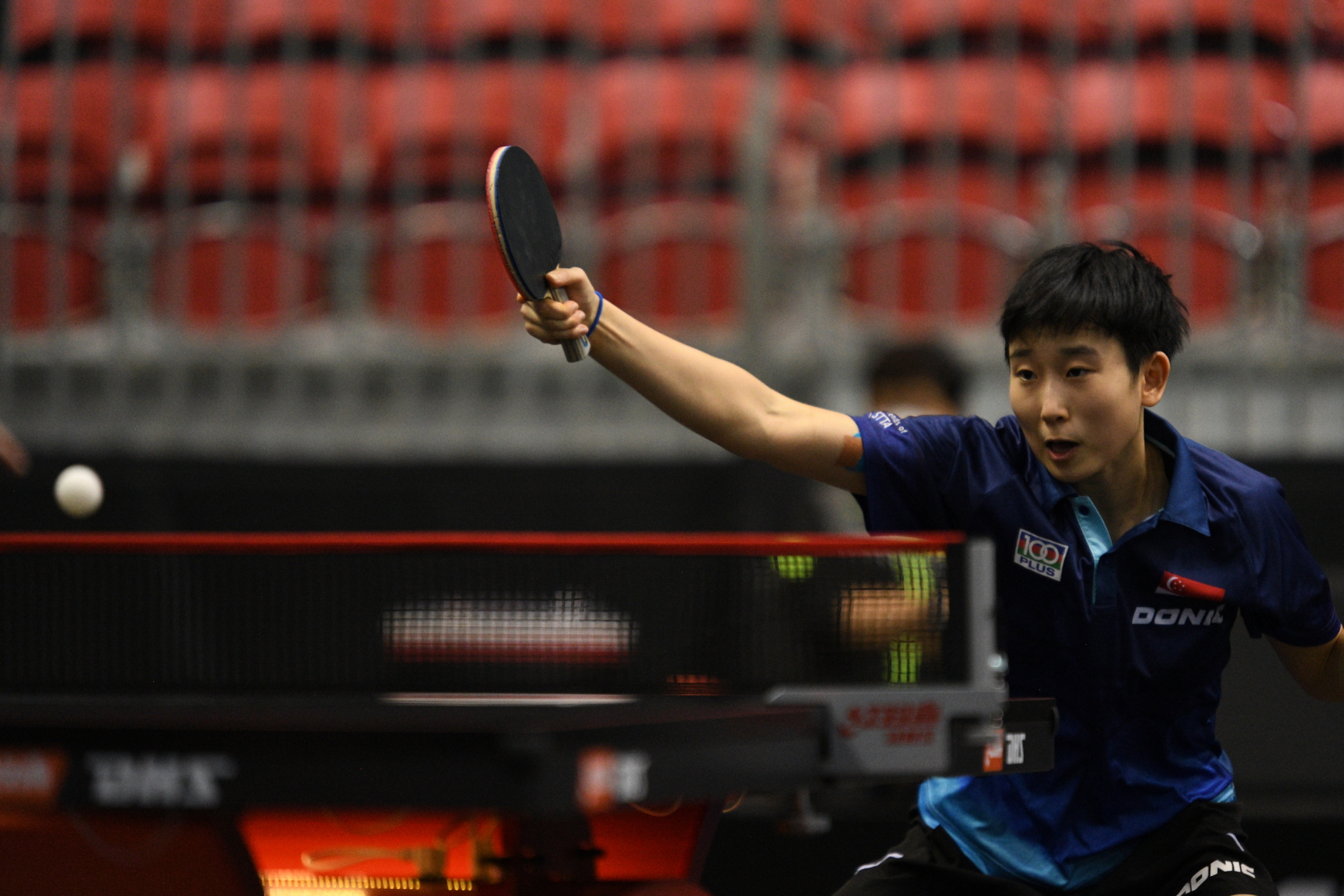 Zhou Jingyi at Singapore Smash 2022. Picture: World Table Tennis
Leading the contingent of local wild cards in the
men's singles are Olympian Clarence Chew and multiple SEA Games
medallist Koen Pang, who will feature in the main draw.
Ethan Poh and Josh Chua are the local wildcards
for the men's singles qualifying draw.
Clarence Chew and Ethan Poh memorably stunned the
2019 World Championship doubles silver medallists enroute to the
men's doubles quarterfinals at the first-ever Singapore Smash last
year.
Chew, who competed at the Tokyo Olympics, said, "I'm
grateful for the chance to play in front of a home crowd again,
especially in a prestigious event like Singapore Smash.
Opportunities like this are valuable to those of us who are more
experienced, as well as my younger team-mates who have also
received wildcards. We've been training hard for Singapore Smash
so that we're ready to play our best on home ground, and we're all
looking forward to it."
Singapore Smash 2023 will feature 64 player men's
and women's singles and 24-pair doubles and mixed competitions. A
singles qualifying competition featuring a further 64 men and 64
women will be held from 7-9 March. The full line-up of players
will be unveiled in early February with more Singaporean players
expected to take part.
World Table Tennis Event Strategy Director, Stephen Duckitt, said, "We are excited to see the first batch of Singapore
players awarded wildcards and join the Singapore Smash field. This
is a great opportunity for them to compete in a world-class event
and enjoy playing in front of family and friends. Hosting one of
the four major WTT events here in Singapore will create a grand
new legacy and we call on Singaporeans to come and support their
national stars at the Singapore Sports Hub in March."
Tickets to the qualifying rounds, which take place
from 7-9 March, start at S$18 while ticket prices for main draw
from 11-19 March start from $28. Tickets are available on Ticket
Master.
Latest HD video interviews: Amari
Watergate Bangkok – 4K Video Interview with Sukamal
Mondal, Area GM, Bangkok Riverside Fest 2023 – 4K Video
Interview with Frederic Kolde, Business Travel Trends in Asia Pacific – Video Interview with Brett Thorstad, Sabre.
[ad_2]

Source link