Six Senses Fiji to Reopen 1 April
[ad_1]

(14 Mar 2022)
 Six Senses has confirmed that its luxury resort
in Fiji will reopen on 1 April 2022.
The resort closed its doors due to the global
COVID19 pandemic and related travel restrictions in March 2020.
Located on Malolo Island, the largest of the
Mamanuca Islands, Six Senses Fiji is surrounded by gently shelving
crystal-clear waters accessed from a palm-fringed white sand
beach.
The re-opening is timely, with the Easter holidays
and short breaks on the horizon, as well as prime conditions for
surfing and diving starting from April onwards.
However, with pent-up demand at a premium, the resort
says it is
already full for the whole of April and is operating on a
waitlist-only basis.
The resort is one of the most sustainable in the
world, and a perfect example of what makes Six Senses properties
special.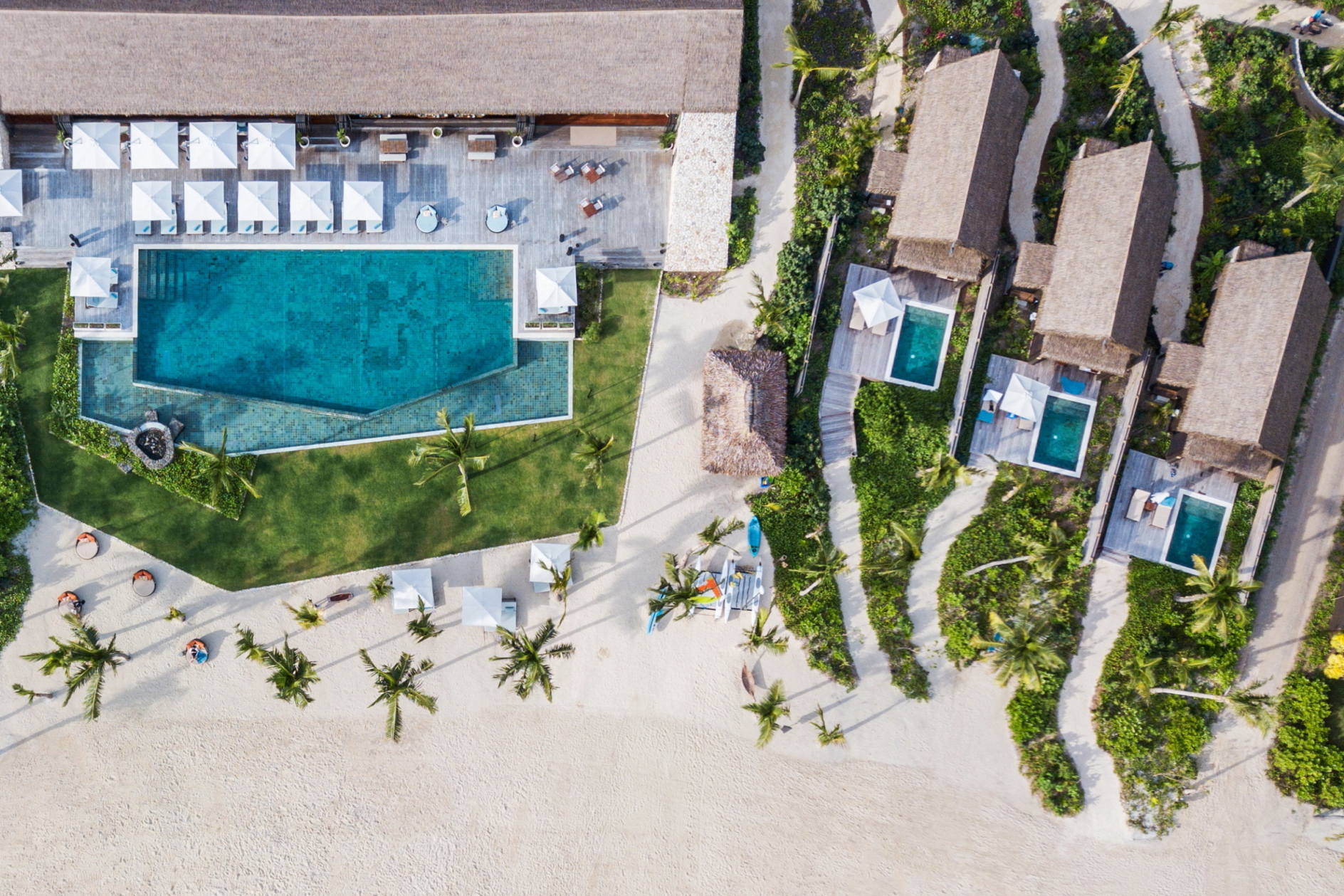 Six Senses Fiji will reopen 1 April 2022
All residences, villas and facilities at Six
Senses Fiji are
designed to be 100 percent solar-powered by the largest microgrid
in the country to use Tesla batteries.
Many ingredients for the three
restaurants – Tovolea, Rara, and Teitei – as well as the deli, ice
creamery, Alchemy Bar and spa, are grown fresh in the resort's
gardens or sourced from local farmers and
fishing communities.
The hens at Cluckingham Palace, as the chicken
coop is innovatively called, are ready
to ramp up egg production, and the beehives, mushroom hut and water
bottling plant are also now back in full working order.
The Six Senses Fiji is also home to 39 Fijian
crested iguanas, a critically endangered species with less than
5,000 remaining in the world.
Those lucky enough to have a confirmed reservation
will be met after clearing immigration at Nadi's international
airport (NAN) by one of the resort's team who will assist with the
transfer to the property.
For a truly memorable experience, guests can
choose to arrive at the resort by helicopter – a ten-minute
transfer that promises stunning views of Vitu Levu and of the
Mamanuca island group.
[ad_2]

Source link