Smiths Detection Launches iLane A20
[ad_1]


(24/01/23)
 Smiths Detection has launched iLane A20, a new
fully automated tray return system designed to provide a more
seamless security process and enhanced passenger experience at
checkpoints.
The intelligent lane has been developed in
cooperation with Interroll, a leading provider of
material handling solutions, and evolved from Smiths Detection's
existing portfolio of iLane tray return systems.
As well as being
automated, it provides parallel divest – allowing multiple people
to prepare for security screening at the same time – as well as
empty tray verification and the diversion of suspicious baggage.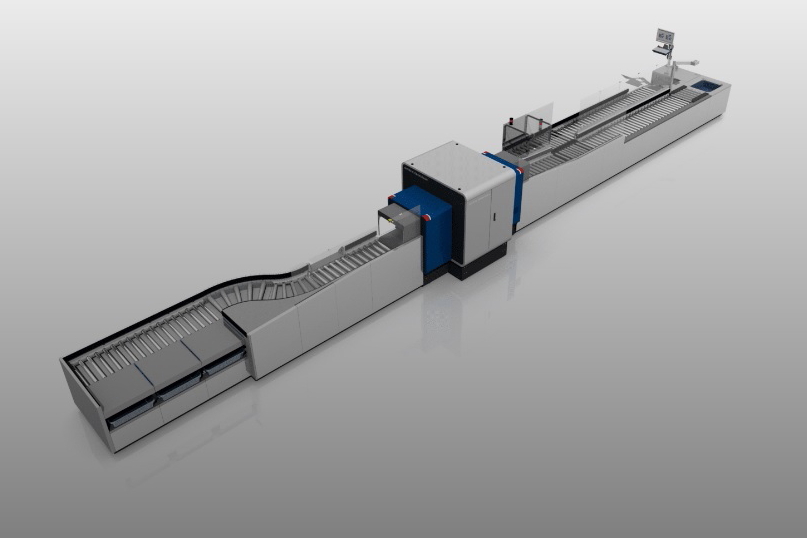 Smiths Detection iLane A20
The iLane A20 is modular, offering customisable configurations to
suit bespoke throughput levels, aesthetic requirements, and space
restrictions. It also enables cost reductions by removing the need
to replace the whole lane for upgrades and providing health
monitoring for system performance management.
"We are proud to unveil the iLane A20, which has evolved
from our extensive experience in innovative lane design and
delivery," said Daan Van Vroonhoven, Global Director Aviation –
Smiths Detection. "As the aviation industry continues to recover from the
pandemic, efficiency and passenger experience are more important
than ever. This new system meets the most demanding of operational
environments, supporting a seamless, passenger friendly screening
process by removing bottlenecks and improving staff productivity,
all while reducing operational costs."
For advanced performance, the iLane A20 can be
integrated with Smiths Detection's Checkpoint.Evoplus, a
centralised screening and management platform which can analyse
data from the entire screening area to generate insights for
enhancing operations and security.
The platform also enables the option
of remote screening, creating a less crowded checkpoint and making
more efficient use of operator resource.
In line with the development of open architecture
approaches and solutions, the iLane A20 can also utilise Smiths
Detection's Universal Checkpoint Interface to support the
implementation of third-party X-ray systems, improving airports'
agility for meeting new operational requirements.
The iLane A20
can also be equipped with a UVC light tray disinfection module to
kill up to 99.9% of bacteria and viruses on trays, helping to
protect passengers and staff from tactile transmission of
contagious diseases.
Latest HD video interviews: Amari
Watergate Bangkok – 4K Video Interview with Sukamal
Mondal, Area GM, Bangkok Riverside Fest 2023 – 4K Video
Interview with Frederic Kolde, Business Travel Trends in Asia Pacific – Video Interview with Brett Thorstad, Sabre.
[ad_2]

Source link