Steven Howard Outlines Travel News Asia's Video and Podcast Plans for 2023
[ad_1]


(26/01/23)
 Steven Howard, Editor and Founder of Travel News
Asia, shares the company's video and podcast plans for 2023.
In
this UHD video, Steven outlines the interviews that he will be
conducting with travel industry VIPs, including GDS and other such
companies to learn more about the technology leading airline,
hotel and travel retail; TMCs to find out what is happening in the
world of corporate travel management; airlines to discover what
in-flight products they are developing, which markets they are prioritising and how customers are responding to what seems like
significantly higher fares this year.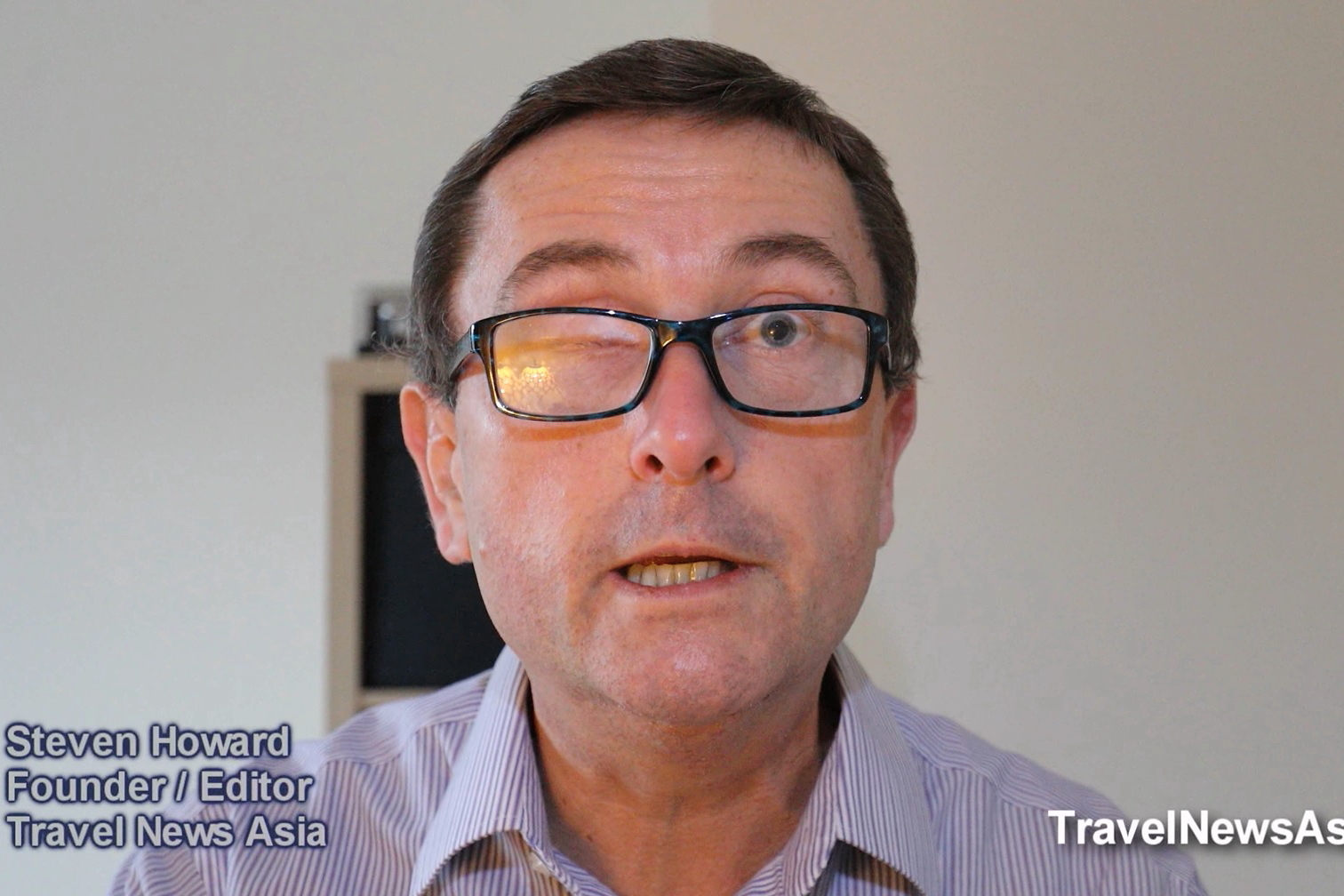 Steven Howard outlines Travel News Asia's video and podcast plans for 2023
Steven will also talk to hotel GMs to learn about
their properties, what tech they are embracing, recruitment plans
and how COVID19 has changed their business model; with CEOs of
hotel companies to learn which market segments they are looking at
for expansion, how they are overcoming challenges recruiting and
retaining the right staff, loyalty programmes and challenges they
foresee; as well as to OTAs to discover what trends they're seeing
in the market place in terms of demographics, technology , length
of stays and other interesting insights their valuable data
provides.
There will be video interviews with NTOs of
Thailand, Cambodia, Myanmar, Malaysia, Indonesia and many others
within the South East Asia region, as well as with a number of
tourism bodies in Europe and elsewhere to learn about their plans
to attract visitor arrivals from the Far East and which parts of
their country they believe has the most potential for such
tourists.
The MICE market will be covered to discover what
companies such as Reed – organiser of the world-famous WTM and ATM
travel trade shows, among many others – are doing to embrace new
technology and persuade people to once again spend money and time
to meet face to face rather than do online conference calls.
There will also be videos covering travel
technology and gadgets, the power of sport tourism, the challenges
of living with one eye, and how Steven lost 32kg in just 15 months
and so much more.
Travel News Asia's Video and Podcast Plans for 2023
PODCAST
Latest videos: Noise
Cancelling Ear Plugs for a Perfect Night's Sleep,

Steven Howard Outlines Travel News Asia's Video and Podcast Plans
for 2023, Amari
Watergate Bangkok – 4K Video Interview with Sukamal
Mondal, Area GM, Bangkok Riverside Fest 2023 – 4K Video
Interview with Frederic Kolde, Business Travel Trends in Asia Pacific – Video Interview with Brett Thorstad, Sabre.
[ad_2]

Source link