Textron to Acquire Electric Aircraft Company, Pipistrel
[ad_1]

(24 Mar 2022, 11:53 +07)
 Textron has entered into an agreement to
purchase Pipistrel, a pioneer in electrically powered aircraft,
based in Slovenia and Italy.
With Textron, Pipistrel will have access to
greater resources, technical and regulatory expertise and a global
aircraft sales and support network, enabling it to accelerate its
development and certification of electric and hybrid electric
aircraft.
Upon closing of the transaction, Textron plans to
form a new business segment, Textron eAviation, focused on the
development of sustainable aircraft, which will include Pipistrel.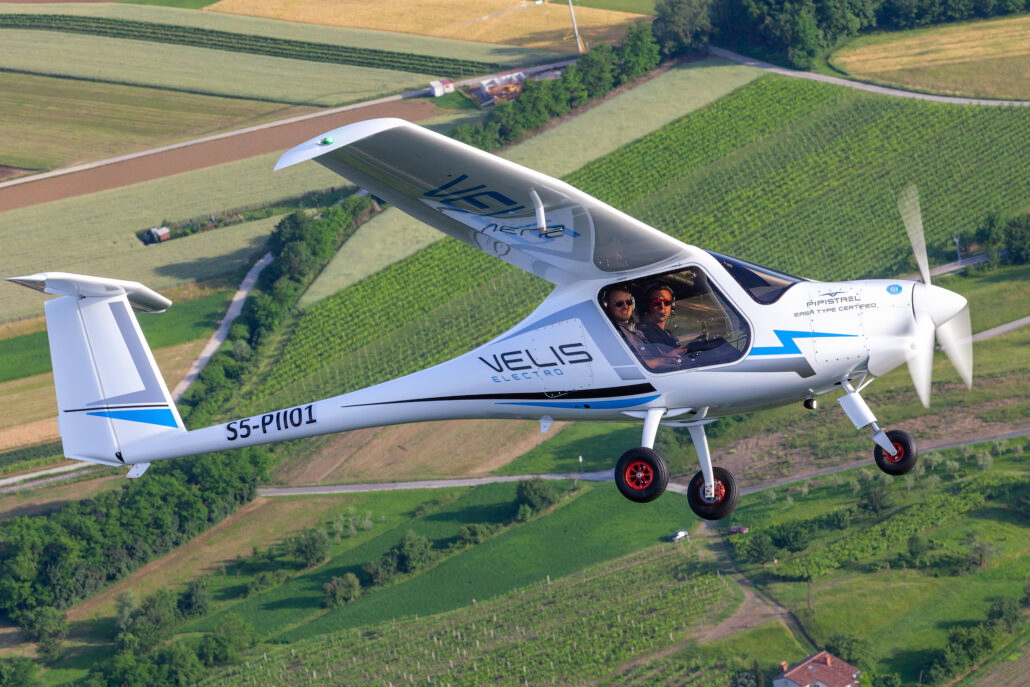 In 2020, Pipistrel's Velis Electro became the world's first electric aircraft to receive full type-certification from EASA.
Textron Aviation already owns the well known
aircraft brands Beechcraft, Cessna and Hawker.
"Pipistrel puts Textron in an uniquely strong
position to develop technologies for the sustainable aviation
market and develop a variety of new aircraft to meet a wide range
of customer missions," said Textron Chairman and CEO, Scott
Donnelly. "Pipistrel has been celebrated as one of the
world's most important and successful manufacturers of electric
aircraft. Textron is committed to
maintaining Pipistrel's brand, headquarters, research and
development, and manufacturing in Slovenia and Italy, while making
additional investments in Pipistrel for the development and
production of future products."
In 2020, Pipistrel's Velis Electro (pictured), a
full-electric derivative of the proven Virus SW 121, became the
world's first electric aircraft to receive full type-certification
from the European Union Aviation Safety Agency (EASA).
The two-seater, intended primarily for pilot
training, is extremely quiet with noise levels of just 60 dBa. Its
powertrain is entirely liquid-cooled, including the two batteries,
and as it is entirely electric the aircraft does not produce any
combustion gases at all.
One battery pack is located in the nose of the
airplane and the second behind the cabin. This ensures redundancy
of the power source. In case of battery failure, the
malfunctioning battery would get automatically disconnected from
the system. A single battery is capable of standalone operation
and has enough power capability to support climbing and
continuation of flight.
The Velis Electro was designed to cover typical
flight school utilisation for local flying, and as such can fly
for approximately 50 minutes with reserve available.
As a company, Pipistrel produces a family of gliders and
light aircraft with both electric and combustion engines, and has
delivered more than 2,500 light aircraft worldwide since its
founding in 1989 and additionally has both hybrid and electric
propulsion models under development.
Ivo Boscarol, Pipistrel Founder and CEO, will remain
a minority shareholder as well as Chairman Emeritus, consulting on
future product plans and strategies for a two-year period.
"Under my 30-year leadership, Pipistrel's team has
achieved a unique prime position in personal, affordable,
environmentally friendly and electric aviation. The trend and
foundation for future projects has clearly been set," said
Boscarol. "To drive Pipistrel's ambitious goals and to continue
its story of success, the joining of Textron and Pipistrel
provides deep expertise and resources which would otherwise be
inaccessible to Pipistrel alone. With Textron, we are together
geared to strive for future growth and look forward to announcing
exciting new products and projects. I am delighted to continue
witnessing my vision become a reality by being actively engaged
with the company for the future."
The transaction is expected to close during the
second quarter of 2022, subject to customary closing conditions,
including regulatory approvals.
Details of the transaction have not been
disclosed.
See also:

Exclusive Travel Industry Interview with Kurt Ekert, President of
Sabre.
[ad_2]

Source link