Thai AirAsia Launches CNX-TPE; Will Launch DMK-TPE in January
[ad_1]


(19/12/22)
 Thai AirAsia has confirmed that it will launch
flights between Don Mueang Airport (DMK) in Bangkok and Taiwan
Taoyuan International Airport (TPE) near Taipei in January 2023.
The airline will operate the Don Mueang-Taipei
route with four flights per week on Mondays, Wednesdays, Fridays
and and Sundays, starting 20 January 2023.
Flights are scheduled to depart from
Don Mueang Airport at 06:40, arriving in Taipei at 11:25. Flights
from Taipei are timed to leave at 12:05, arrive at Don Mueang at
15:00.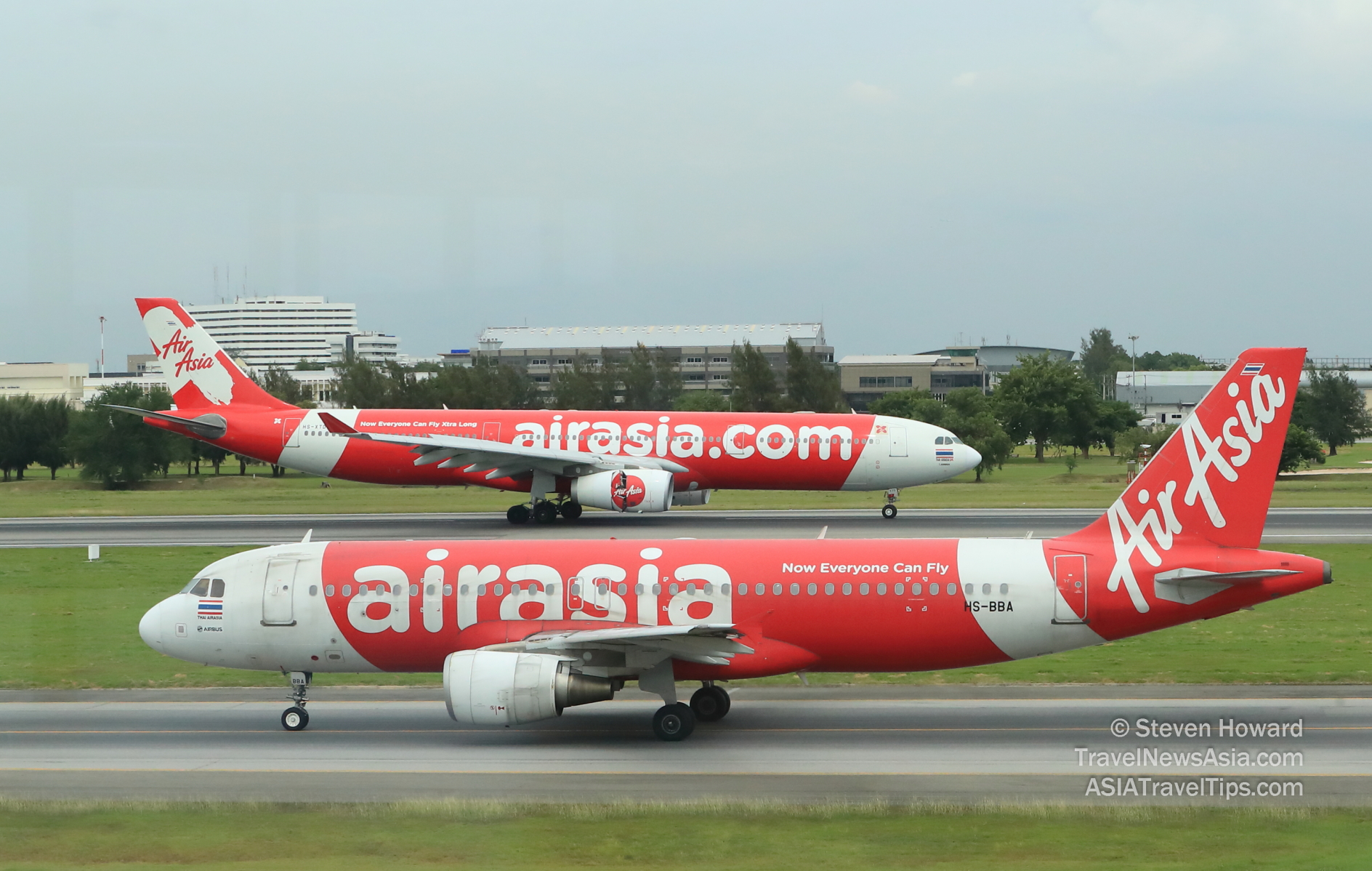 Thai AirAsia A320 and Thai AirAsia X A330 at DMK. Picture by Steven Howard of TravelNewsAsia.com
Thai AirAsia also operates thrice weekly flights
between Chiang Mai (CNX) in northern Thailand and Taipei on Tuesdays,
Thursdays and Saturdays. The airline launched the CNX-TPE route on
15 December 2022.
"Since AirAsia introduced the
Chiang Mai-Taipei route, we have received a constant stream of
requests to add Bangkok-Taipei as the capital of Taiwan is an
attractive tourism destination with an array of dining, shopping
and sights, including many Michelin awarded restaurants at
reasonable prices. With travellers able to visit Taipei without
the need for a visa or quarantine, it has quickly become a top
destination of choice," said Santisuk Klongchaiya, Chief Executive
Officer of AirAsia Thailand. "AirAsia is ready to serve Don Mueang-Taipei with
convenient morning direct flights rather than overnight
departures. Most importantly, passengers will be flying with an
airline that prioritises on-time performance, great value and that
has won 'World's Best Low Cost Airline' from Skytrax for 13 years
in a row. We are confident Don Mueang-Taipei will be an attractive
choice for tourists."
Thai AirAsia opened BKK-TPE ticket sales on Monday, 19
December 2022.
Thai AirAsia BKK-TPE Schedule

Latest HD video interviews: Amari
Watergate Bangkok – 4K Video Interview with Sukamal
Mondal, Area GM, Bangkok Riverside Fest 2023 – 4K Video
Interview with Frederic Kolde, Business Travel Trends in Asia Pacific – Video Interview with Brett Thorstad, Sabre.
[ad_2]

Source link