Thai AirAsia to Launch Flights Between Bangkok and Mae Sot, Thailand
[ad_1]


(31/01/23)
 Thai AirAsia has unveiled plans to launch
flights between Bangkok's Don Mueang International Airport and Mae
Sot (MAQ) in Thailand's north western Tak Province.
Scheduled to take off on 1 March 2023, the airline
will operate the Bangkok – Mae Sot route with thrice weekly
flights every Monday, Wednesday and Friday.
Mae Sot borders the town of Myawaddy
in the Kayin state of Myanmar, one of the most important trade
routes between the two countries.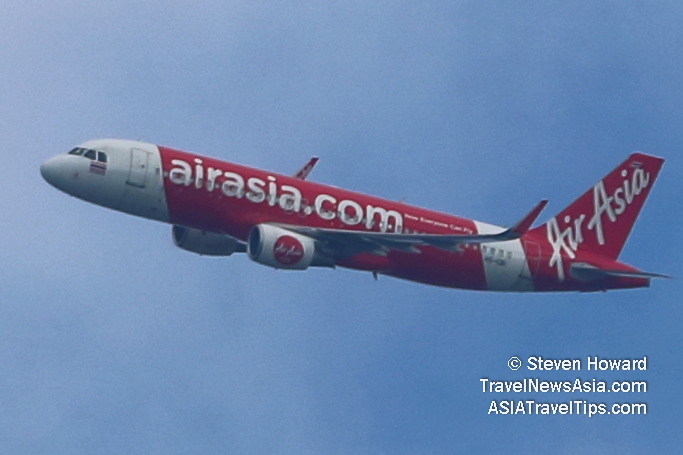 Thai AirAsia A320 reg: HS-CBI. Picture by Steven Howard of TravelNewsAsia.com
The one hour flight will be served by 180-seat
Airbus A320 aircraft.
"AirAsia is always looking to
expand its domestic network to benefit the economy, tourism and
trade," said Santisuk Klongchaiya, Chief Executive Officer of
AirAsia Thailand. "Mae Sot is an important and rapidly growing
trade city as it is a bridge between Thailand and Myanmar. The
recent expansion of the local airport's runway has allowed AirAsia
to now land directly in the town and we have received strong
support from both the province and local private sector to serve
this route with our on-time performance and world-class standards.
We are sure this addition will provide a worthwhile choice to
customers."
To celebrate the launch, Thai AirAsia is offering
promotional fares on its Super App from THB 1,900 per trip for
travel from 1 – 25 March 2023.
Thai AirAsia's Flight Schedule for Bangkok Don Mueang – Mae Sot (Tak):

Latest videos: Noise
Cancelling Ear Plugs for a Perfect Night's Sleep,

Steven Howard Outlines Travel News Asia's Video and Podcast Plans
for 2023, Amari
Watergate Bangkok – 4K Video Interview with Sukamal
Mondal, Area GM, Bangkok Riverside Fest 2023 – 4K Video
Interview with Frederic Kolde, Business Travel Trends in Asia Pacific – Video Interview with Brett Thorstad, Sabre.
[ad_2]

Source link