Thai AirAsia Unveils Second Amazing Thailand, Amazing New Chapters Aircraft Livery
[ad_1]


(17/01/23)
 The Tourism Authority of Thailand (TAT) has once
again partnered with Thai AirAsia to promote tourism in the
Kingdom and encourage both domestic and international travellers
to explore secondary and tertiary cities.
As part of TAT's "Amazing Thailand, Amazing New
Chapters" campaign, the airline last week unveiled a second
Airbus A320 aircraft with an "Amazing New Chapters" design livery.
The first was unveiled in September 2022.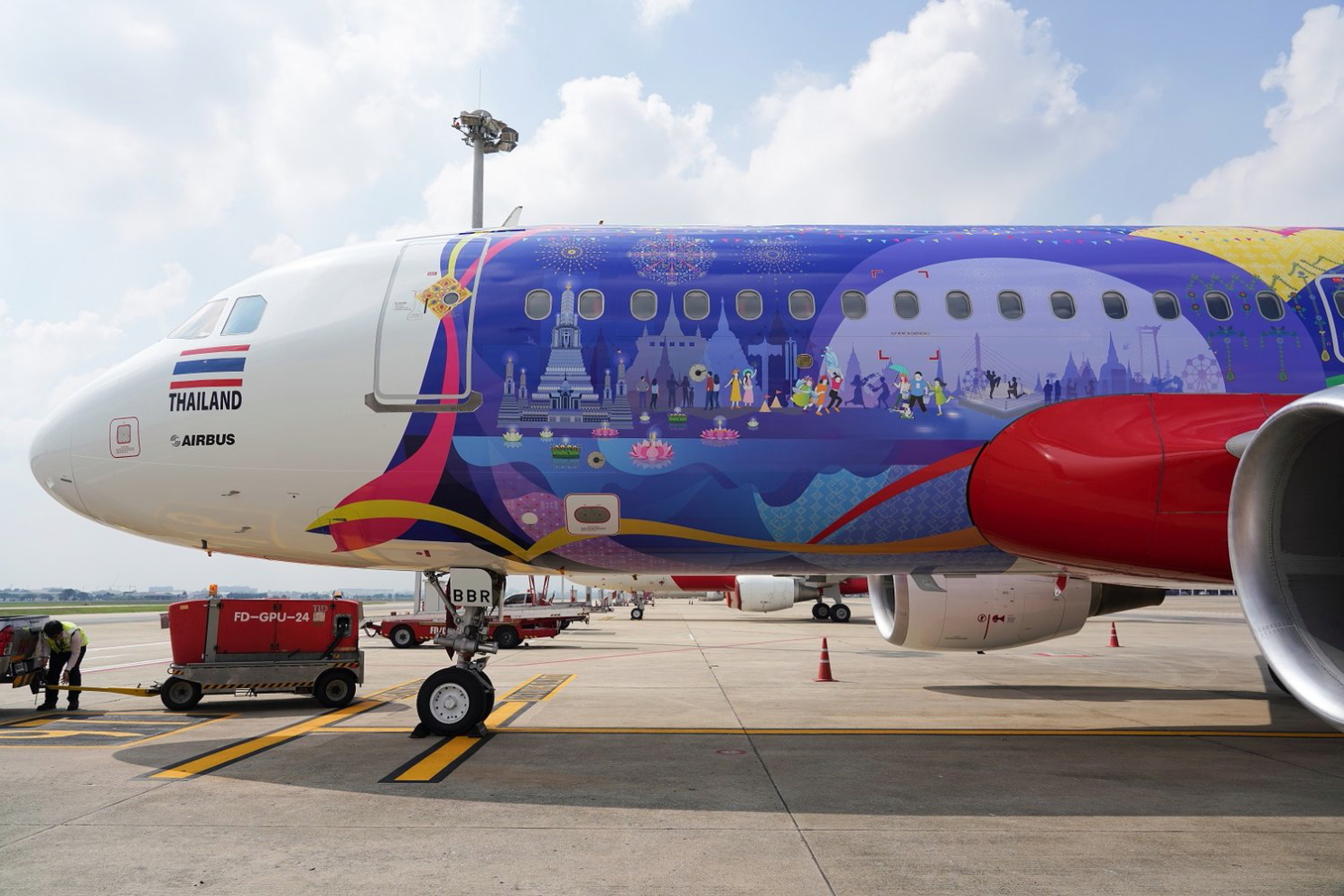 Thai AirAsia A320 with TAT's Amazing New Chapters livery
The aesthetics of the
second aircraft livery has been enhanced both internally and
externally with Thai tourism highlights that feature images of the
Kingdom's mountains, beaches, Songkran and Loy Krathong
festivities and delicious cuisine.
The aircraft will
serve domestic and international flights.
"The year 2023 is an important opportunity for
Thai tourism and AirAsia Thailand expects to transport up to 20
million guests this year as foreign travel is recovering robustly
and Thailand remains a top destination," said Krid Pattanasan,
Head of Government Relations for AirAsia Thailand. "AirAsia
Thailand and TAT have continuously worked together to promote
travel in Thailand through roadshows abroad. Having a second
'Amazing Thailand, Amazing New Chapters' aircraft livery will open
up new perspectives on Thai tourism and reaffirm our readiness to
welcome back visitors to Thailand."
The airline celebrated the inauguration of the new
aircraft livery with flight FD3358 from Don Mueang to Udon Thani as part of the
"Michelin in Isaan" Thai culinary tourism activity.
Latest HD video interviews: Amari
Watergate Bangkok – 4K Video Interview with Sukamal
Mondal, Area GM, Bangkok Riverside Fest 2023 – 4K Video
Interview with Frederic Kolde, Business Travel Trends in Asia Pacific – Video Interview with Brett Thorstad, Sabre.
[ad_2]

Source link