AirAsia Malaysia Expands Flights to China
[ad_1]


(14/02/23)
 AirAsia Malaysia (AK) has resumed flights to
China and unveiled its plans for the country.
The popular low cost carrier will resume four China
destinations from two hubs – Kuala Lumpur and Kota Kinabalu to
Macao, Shenzhen, Guangzhou and Kunming, with a total of 10 flights
weekly and plans to increase the frequency by up to 27
flights weekly in March.
The first flight to/from China recommenced on 10
February 2023 to/from Guangzhou with strong load factors both
ways.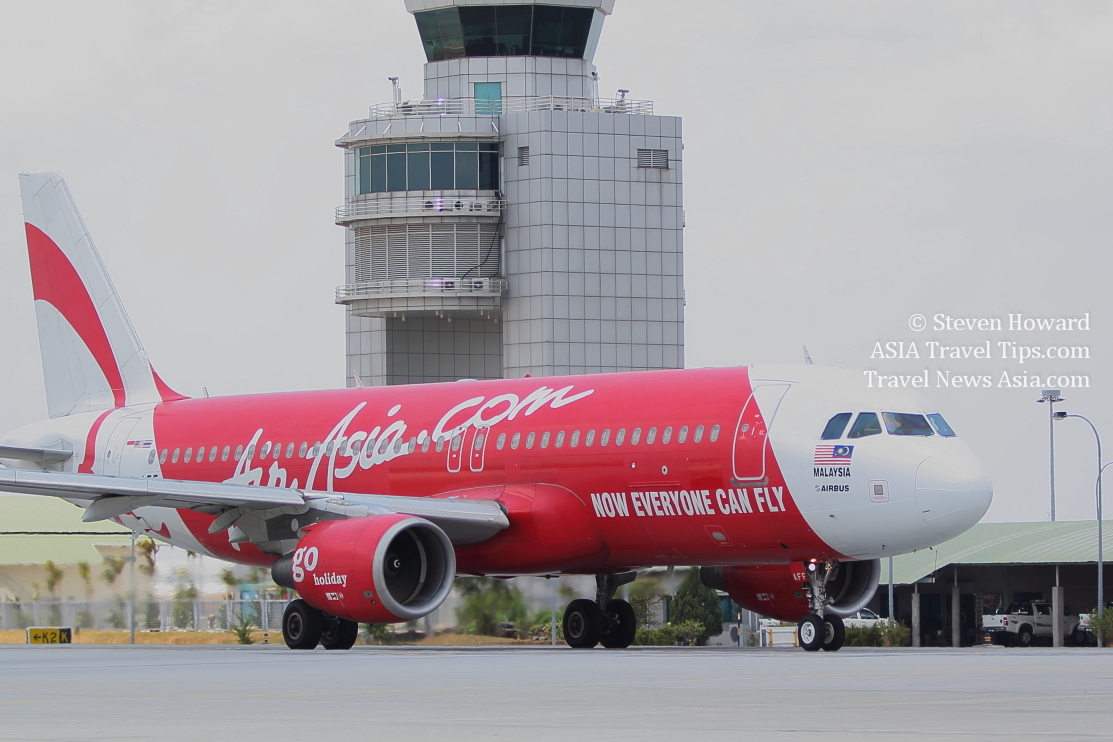 AirAsia Malaysia Airbus A320. Picture by Steven Howard of TravelNewsAsia.com
Complementing the resumption of the short-haul
destinations, AirAsia X Malaysia (D7) will reconnect Kuala Lumpur
to Shanghai, Hangzhou and Chengdu with 10 flights weekly starting
1 March 2023.
"China is
an integral market for AirAsia Aviation Group, where we were the
largest international low-cost carrier by capacity pre-pandemic,"
said Riad Asmat, AirAsia Malaysia CEO.
"Based on the impressive load factor of our inaugural flight
to/from Guangzhou, the restart of our services will not only
provide greater value and accessibility to essential travellers
from Malaysia and tourists from China but will significantly boost
tourism, trade and economic growth in both countries."
AirAsia Malaysia operates flights with Airbus A320
aircraft while AirAsia X Malaysia operates Airbus A330 aircraft
featuring flatbed seats in its premium cabin.
Benyamin Ismail, AirAsia X Malaysia CEO, said,
"China will be our next primary market focus as we resume our
growth strategy flying our most popular and profitable routes. We
have witnessed tremendous success with our services to China in
the past where we carried over 1.8 million guests to/from China in
2019 alone. We believe the recommencement of our services to China
will be popular for business travellers, international students,
those visiting family and relatives as well as stimulating
regional demand between two large markets through great value
airfares and services."
As the entry to China is currently limited to
certain visas, travellers are advised to always check the very
latest travel requirements of the country they are travelling to.
AirAsia Malaysia's Kuala Lumpur – China Flight Schedule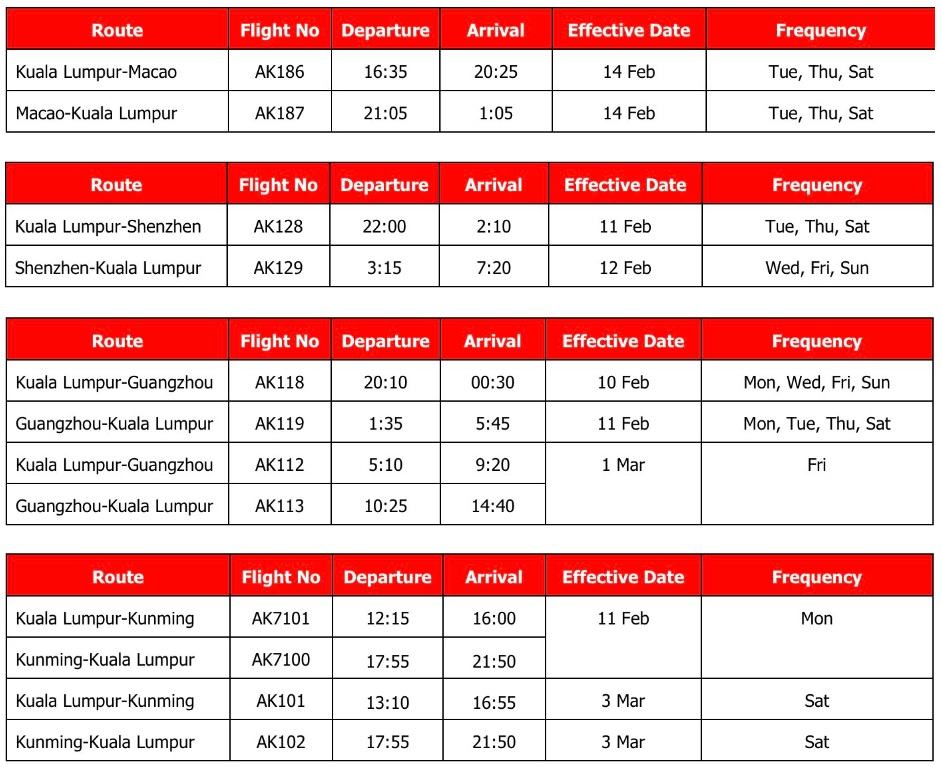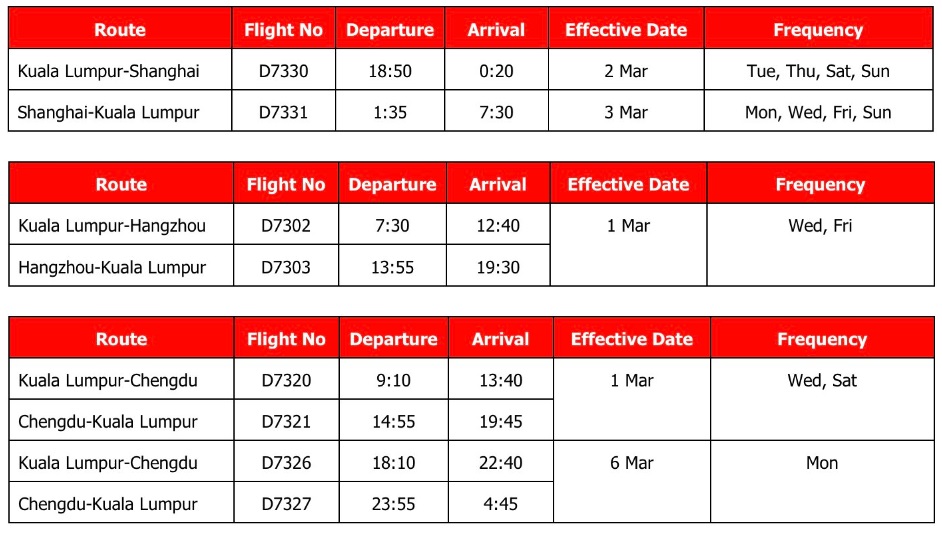 AirAsia Malaysia's Kota Kinabalu – China Flight Schedule

Latest videos: Noise
Cancelling Ear Plugs for a Perfect Night's Sleep,
Running
Lights – Lumefit Premium 360° Reflective Vest Review,

Steven Howard Outlines Travel News Asia's Video and Podcast Plans
for 2023, Amari
Watergate Bangkok – 4K Video Interview with Sukamal
Mondal, Area GM.
[ad_2]

Source link