ELMS Aviation Partners Beacon
[ad_1]

(14 Mar 2022, 12:03 +07)
 Beacon, a maintenance coordination platform
powered by EmbraerX, has partnered with ELMS Aviation, a
competence management software service provider.
The two companies will work together to test a fully integrated
solution designed to manage aviation maintenance profiles with a
competence and compliance check to solve the increasing need of
finding qualified and specialized talent.
"Each company its own expertise: Beacon in
supporting teams with digital tools for better communication,
coordination and using event data and ELMS in creating an ultimate
digital competence and compliance solution," said John Scale,
General Manager of ELMS Aviation. "Together, we are looking to
power the next generation of maintenance workforce with a
simple-to-use solution that is accessible for today's operators,
OEMs, and maintenance providers that need to monitor, support and
enhance their teams' competence levels."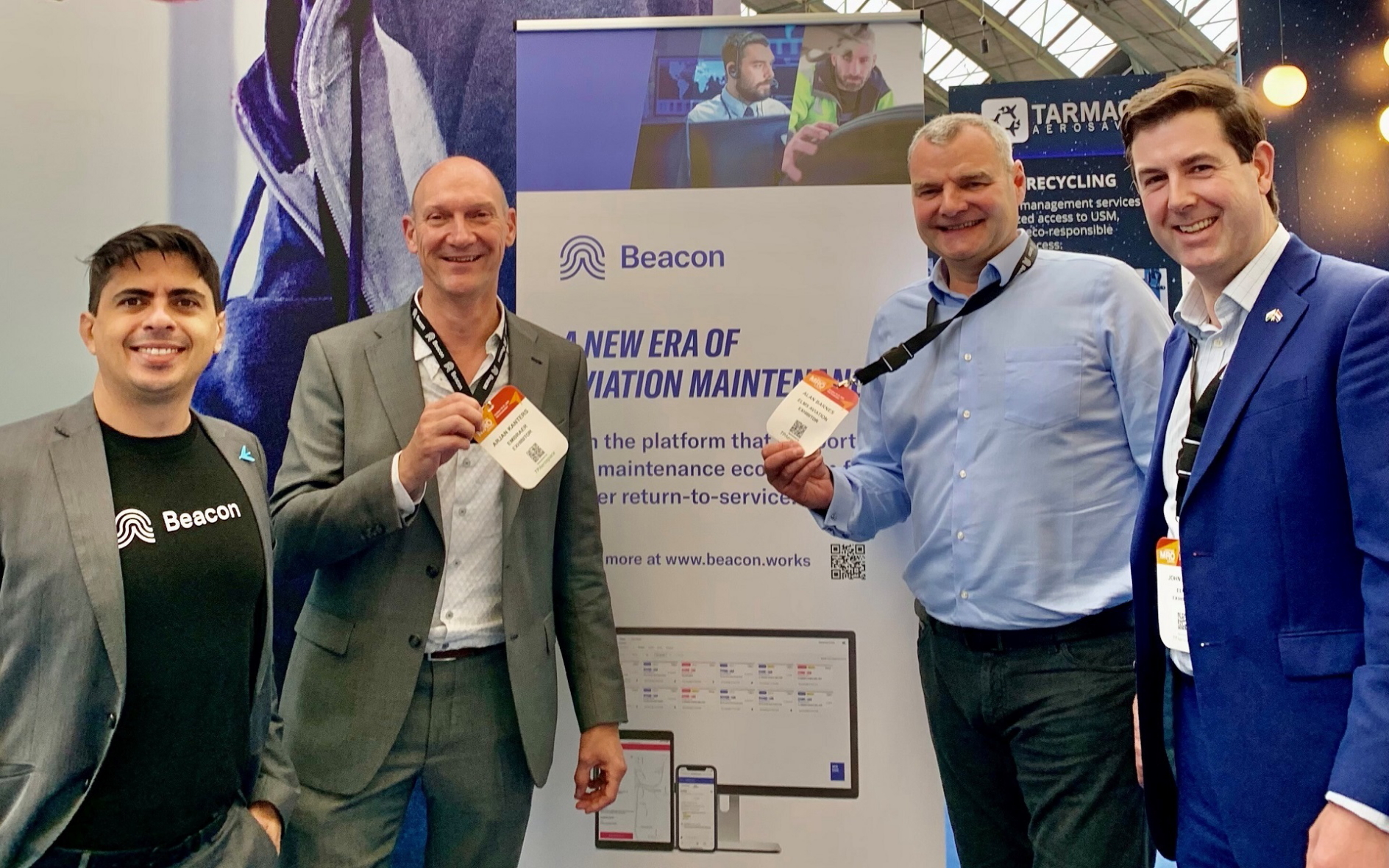 ELMS Aviation has partnered Beacon, a maintenance coordination platform powered by EmbraerX.
ELMS will help Beacon to accelerate its commercial
development plan to serve the European market with a compliance
feature that will allow users to benefit
from an improved Quality Assurance module, providing customers
with more transparency and knowledge of each personnel's competencies,
ensuring compliance and operational integrity.
"Beacon is continuously pairing with existing and
future customers and the aviation community to deliver meaningful
and comprehensive solutions for Aviation Maintenance," said Marco
A. Cesarino, Head of Beacon. "The partnership with ELMS is another
step forward that will allow us to bring more transparency,
security and trust to the platform in one of our key markets.
Beacon is about empowering teams and individuals with the tools to
be visible to their customers and deliver the best
return-to-service. Highlighting our users' capabilities will help
support decision-makers not only to meet European Union Aviation
Safety Agency (EASA) regulations but also to plan and allocate
resources for a global and connected workforce in any region for
today's and future challenges."
[ad_2]

Source link